© Titusurya / FreePik / Vicky Jeol / Alice Design / The Noun Project
Our perception of flying in recent years has been shaped by the increase in vacation flights carrying more than a hundred people. Both those within Europe and intercontinental long-distance flights. Making such an aircraft electric still seems a long way off. So what can we expect from battery technology for aviation? The answer turns out to be surprisingly positive for shorter distance flights. In fact, according to the calculations, the advantage is so big that it may well mean a whole new mobility transition for that part of aviation.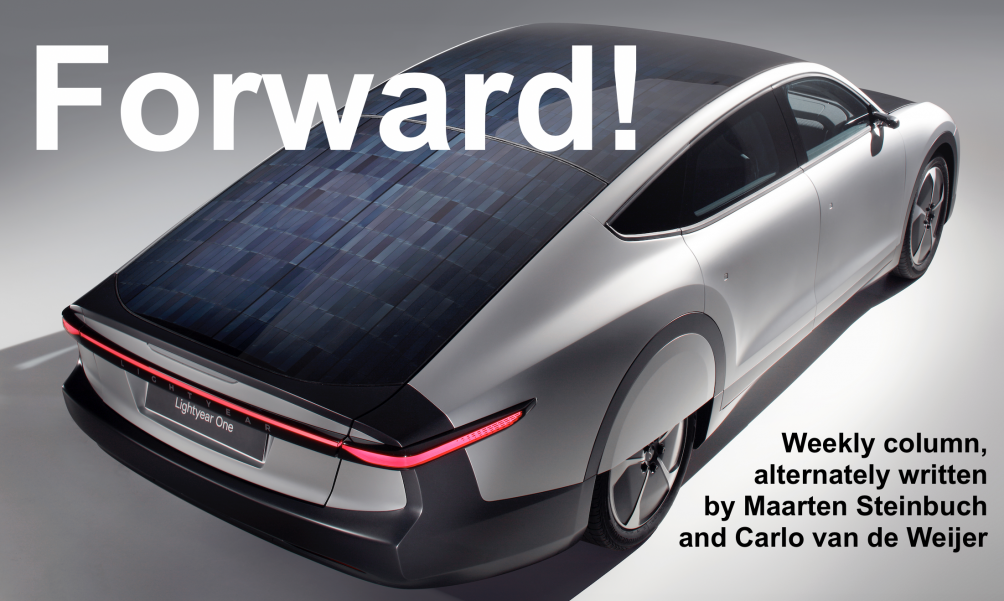 First, let's take a two-seater as an example. We're going to fly 220 kilometers, and we'll do it first with fossil fuel and then with an electric aircraft. The fossil variant requires 25 liters of fuel. With an electric aircraft, only 46 kWh of electrical energy is needed. Of that, one-third is needed for takeoff. That energy is basically released again when you descend. For that part of the flight, you, therefore, do not need propulsion. You might even be able to recover some of this, just like braking with an electric car.
What is in any case striking is that this single flight costs only three euros per person in electrical energy (46kWh/2 persons equals 23 kWh, with a wholesale cost of around 0.14 ct/kWh this is 3 euros). This is considerably cheaper than a fossil flight, where fuel costs can amount to as much as 30 euros per person for such a flight. This is partly because electric motors are much more efficient, and can be off more often (at the airport, during descents, etc). In the case of a 19-seat aircraft, the results are comparable. If you include all other costs, such as the purchase of the relatively expensive battery and its depreciation, but also the lower maintenance costs, then it appears that a 19-seater, with a battery of 1200 kWh, and a range of about 450 km, is a faster and probably cheaper travel option than the (first-class) train or an (electric) car with one or two people.
"With the battery developments, such as the solid-state battery, electric aircraft size and range will continue to increase in the future."

Maarten Steinbuch
Sweden's Heart Aerospace is betting on these developments with the manufacture of an electric 19-seater with 75% lower fuel costs and 50% lower maintenance costs. Other companies are also focusing on this new development, which started with small sports planes for training pilots, but will soon be extended to 4-, 9-, and 19-seaters. The latter is expected to be certified and on the market by 2026. Until then, we will see converted 2-, 4- and 9-seaters.
With the battery developments that we also regularly discuss in these columns, such as the solid-state battery, electric aircraft size and range will continue to increase in the future. There will be a further substantial increase in battery capacity, which will also reduce weight. The cost will decrease, and the lifetime will increase. The combination of these facts will lead to a gradual transition of aviation to ever-larger electric aircraft. One can think of aircraft with 100+ seats starting in 2030. But we are starting with a redefinition of the role of local airports and short-haul air travel. More on that next week.
Maarten Steinbuch and Carlo van de Weijer are alternately writing this weekly column, originally published (in Dutch) in FD. Did you like it? There's more to enjoy: a new book with a selection of these columns has just been published by 24U and distributed by Lecturis.