© Grycle
About Grycle
Founders: Daniele Pes, Edoardo Carlucci
Founded in: 2017
Employees: 5
Money raised: €390,000: 10,000 euro bootstrap, €50,000 pre-seed, €330.000 crowdfunding
Ultimate goal: To produce fully reusable raw materials from waste on an industrial scale
The Italian company Grycle wants to reduce the mountains of waste in the world with their self-developed technology. They turn undefined waste into reusable raw materials on site. Co-founder Daniele Pes has the floor.
What is Grycle?
"Grycle has developed a machine that processes waste streams into flakes of raw materials. The machine automatically separates the materials so they are immediately ready for reuse. This eliminates the need to manually separate the waste. Our machine is built using AI technology that allows it to progressively learn to recognize new materials, and share this information with other machinery via distributed intelligence. It already recognizes several types of materials and can differentiate between different types of plastic. The focus now is on plastic because that is the most widely used where raw materials are concerned. Did you know that a bottle of water is composed of three sorts of plastic? That normally all ends up in a garbage bag, while that bottle should ideally be recycled in three different ways."
Also interesting: 'Plastic is not a problem, we just have to deal with it smartly'
How does it work?
"Our fourth prototype is a machine that is about one and a half meters in height. Waste is fed into a shredder at the top. This grinds the waste into small flakes. Due to gravity, the flakes fall on a vibrating filter with holes of varying sizes. The flakes are sorted by means of vibration. In the final stage, the material is analyzed, piece by piece, before it ends up in the right container for recycling.
What makes your start-up so interesting?
"By using Grycle, the volume of waste can be reduced by 90%. There are other companies that have built machines that separate waste and turn it into flakes, but those are gigantic machines. These are built to process one type of material. That means multiple machines are needed to process the most common materials. On top of that, there is the high cost of these kind of machines. Such a machine costs almost €150,000. Our machine can do everything that machine can do in smaller quantities, and even more besides. Our prototype separates different materials in a single machine. Imagine how much energy and waste can be saved if there is a Grycle in an apartment complex instead of rubbish bins?"
How far have you gotten with the development of Grycle?
"We have already built four prototypes and are now working on our fifth. With Grycle, we are focusing on research and development, which is what we are good at. Our focus is not about selling the machine, but about researching and developing sustainable solutions. We expect that eventually a company will come forward and want to buy our technology."
So what does your future look like?
"Being able to produce fully reusable raw materials from waste on an industrial scale. The machines should eventually have a throughput of one metric ton of waste per hour, which will be key to our entrance into the plastics market."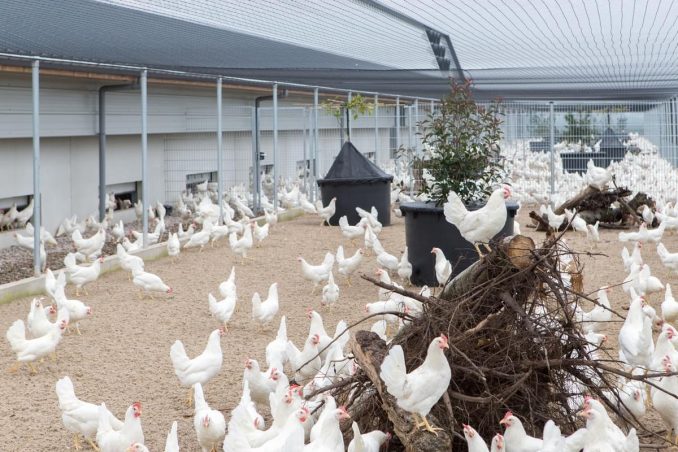 Be sure to read other instalments in this series.
Each day, Innovation Origins puts a start-up in the spotlight. Read them all here.