Arend-Jan Majoor © RESHIRT
About RESHIRT
Founders: Arend-Jan Majoor
Founded in: 2021
Employees: 1
Money raised: between €15,000 and €20,000
Ultimate goal: That every man has one RESHIRT shirt hanging in his wardrobe.
Cotton is often produced under poor working conditions in third world countries. Because of the CO2 emissions that are released in the process, cotton production is not sustainable for the earth either. Yet you can make anything withthis soft fabric: curtains, towels, tablecloths and bedding. As well as: shirts. Or how about shirts made from used table and bed linens? Yes, you read that right. As a matter of fact, the start-up RESHIRT makes shirts from used tablecloths and bedding sourced from hotels and restaurants. How the start-up does that exactly, founder Arend-Jan Majoor reveals in this instalment of Start-up of the day.
From table- or bedware to a piece of clothing: what does that recycling process look like at RESHIRT?
"All sheets used in hotels and restaurants are washed regularly at the laundry to get them as clean as possible. Some sheets have a tear or stain while they're still good quality products. These sheets are thrown away and are the ones that end up with us. Once we receive them from the laundry, we do an initial quality check: for example, if a tear in the sheet is too big or if a stain is discolored too much, then we can't use that sheet. We are able to use about 80 percent of the sheets that we get in to make shirts out of."
"After the initial inspection, the cotton is put into a textile dye bath. All the cotton that we receive is white. So, in order to change the color of the shirt, the material has to be dipped in this bath. This is done in a special kind of washing machine. It is really cool to see how a sheet can get such a beautiful color. After the coloring, we do one more check and then the fabric is sent to the sewing studio. Then, if it's approved, shirts are made out of it. After the shirt is finished, a fourth and final check is done."
How did you come up with this idea?
"I've been working in the recycling industry for about five years now. I visited several laundries and saw that a few roll containers of sheets were being thrown away there on a weekly basis. I realized that that number is probably really high across the country and wanted to do something about it. The original idea was to turn them into T-shirts, which is where the name RESHIRT came from. Everyone wears T-shirts, so it seemed like a good idea. But I soon figured out that the idea didn't really offer an alternative to the T-shirts we already wear. That's because the fabric of sheets doesn't have any stretch, and people are used to T-shirts that do have some stretch. I heard feedback that it was a nice idea, but not as good as what was already out there. That's why I came up with the idea of the shirts. Because the material of this linen is a bit thicker than the 'regular' shirts that are usually sold. Which is why it looks good in terms of quality."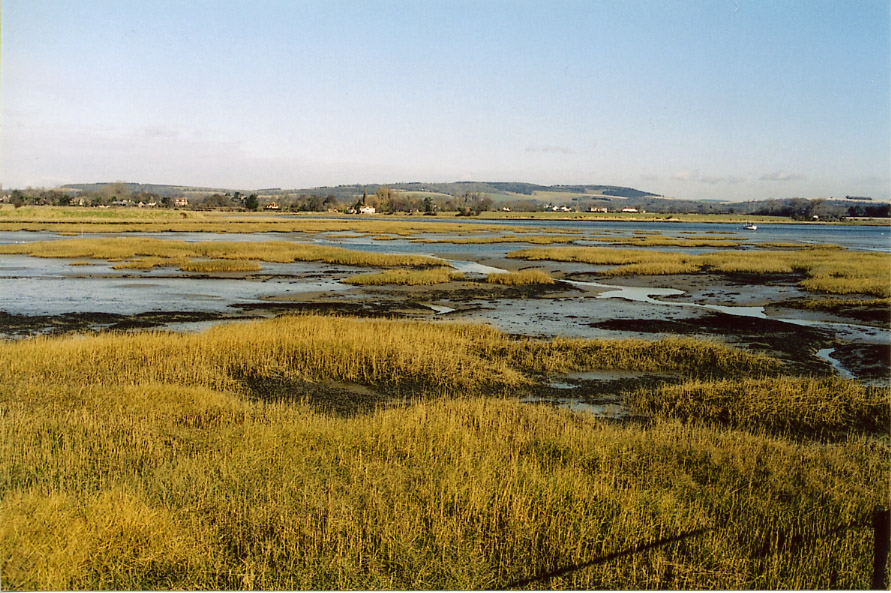 Start-up develops alternative to freshwater-intensive cotton farming – Innovation Origins
Cotton farming consumes scarce freshwater resources. Salt water, on the other hand, is available in large quantities.
Who are the shirts made for?
"The target market is men between the ages of 30 and 60 who are not so preoccupied with the latest fashion but who still like to look good. About 200 shirts have been made so far. They are only made on request: so I don't produce more than I sell. A shirt from RESHIRT is an investment; I don't want to sell as many shirts as possible to one customer, but would rather that a customer comes back to me every two years because they are so pleased with it."
"Competition within the fashion industry is fierce. Brands like Nike and Levi's manage to stay really popular for a long time, but other than that, brands and trends that are popular change all the time. So I don't want to cater to that type of fast fashion. That's also why I don't think women are a suitable target group. They generally tend to buy new clothes sooner and often want the latest of the latest. So do men to some extent, but they are much less bothered about fashion and the latest trends. They are a bit more loyal in their clothing choices too: they'll wear something until they need something new as opposed to until they want something new. That makes them a very interesting target group for RESHIRT."
What are the challenges inherent to RESHIRT?
"I mainly run into two things. Number one is that the target group 'likes it' but they don't have a sense of urgency. After all, a shirt like this could also be bought in six months's time, or they already have 3 more hanging in their wardrobe. In that case, customers are not keen on placing orders. It takes a lot of effort to reach a turnover that enables you as an entrepreneur to make an impact. Producing 200 shirts compared to those tens of thousands of sheets that are wasted per year obviously doesn't make much of a difference. I'm looking for an opportunity to make a product that is needed, and I'm still kind of figuring that out."
"The second challenge is that the sewing studios in the Netherlands are not set up to work with RESHIRT. They would rather that I do production in advance, but I don't want that because that's precisely where the waste problem starts. In actual practice that means I would have to wait until I have 50 orders in when 20 people have placed an order. As an entrepreneur in the recycling sector, you are very much on your own. In fact, there is only a very small group of people who actually want to fix the problem. Most people say they like the idea or find it important, but just get on with their daily lives. Within a sector like ICT, for instance, things are very different. If, as a developer, you have an idea for an app, you can just build it. After all, all the technical stuff is already out there."
Banana skirts are set to make it big in sustainable fashion – Innovation Origins
Scientists have shown in a study that plenty of natural fibers can be produced from agricultural waste sourced in Asia.
What problem are you trying to solve?
"I try to fight against greenwashing in the clothing industry with sustainable, recycled cotton. Many major clothing brands like Zalando are into greenwashing: they have a sustainability label on their website, which leads consumers to believe that their products are a sustainable choice. But international transportation alone is one example of that not being the case. At RESHIRT, everything is produced in the Netherlands instead of third-world countries. You have the reassurance that it comes from the Netherlands and that it has been transported no more than 100 kilometers. Not to mention the exploitation of children who make the clothing for those big chains. The impact that we are making with the way we work is huge."
How do you try to solve that problem?
"In the recycling industry, you've got to really believe in yourself, because you have to deal with a lot of resistance. Many companies think they're already doing a good job and don't realize there's still room for improvement. Or they say: 'Maybe next year.' The trick is to win the end user over, because then you won't have to deal with all those big chains so much. We approach men on a one-on-one basis and ask if they are interested in our shirts. About a quarter of them say yes, and a quarter of those actually do end up buying a shirt. I still find that a bit disappointing. We did a crowdfunding campaign last May where we raised 9,000 euros. That went extremely well, so we are now busy with the next round, which is now half full."
What would you say is your ultimate dream for RESHIRT?
"I would love to open a store in the Netherlands in a central location, where the target group says: I'll come and visit you once a year. Then I'll drink a good whiskey or a cognac with that customer and we'll pick out something nice in some great colors. I want to open a kind of concept store where we can also show how the shirts are actually made. The nice thing about the fabrics is that we are able to show the dyeing process. The dyeing is done in a special washing machine that can be placed in a store. We can also show them the sewing process on site if they want too. I find it especially important that men can come to a beautiful store. I want to make it a total experience, just like when you go to a barbershop."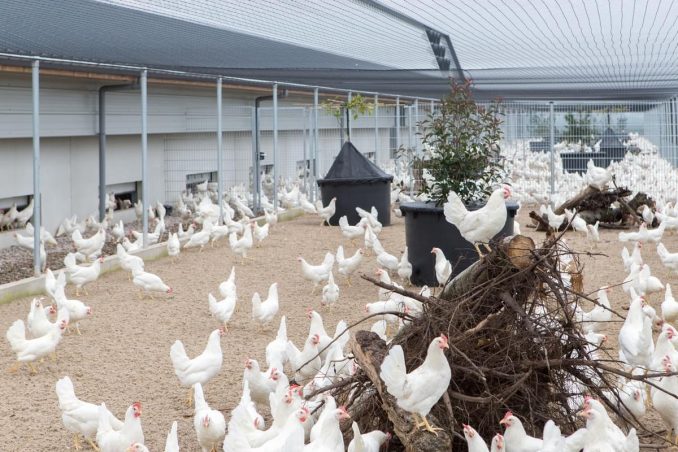 Be sure to read other instalments in this series.
Each day, Innovation Origins puts a start-up in the spotlight. Read them all here.