© Titusurya / FreePik / Wolf Böse / the Noun Project
Germany is the only country in Europe without a speed limit. About three-quarters of all German highways have no permanent limit, and so as a car driver, you can go as fast as you want. I tried this out with my first electric car, of course. At a speed of well over 200 km/h, you suddenly stay very awake and alert, and it gives a feeling of freedom, although the battery ran out pretty quickly.
Limiting speed has long been a taboo in German politics. I even know people who regularly blast along the Autobahn from Stuttgart to Bremen or Hamburg for work and on weekends, and who would react indignantly if that were no longer allowed at top speed.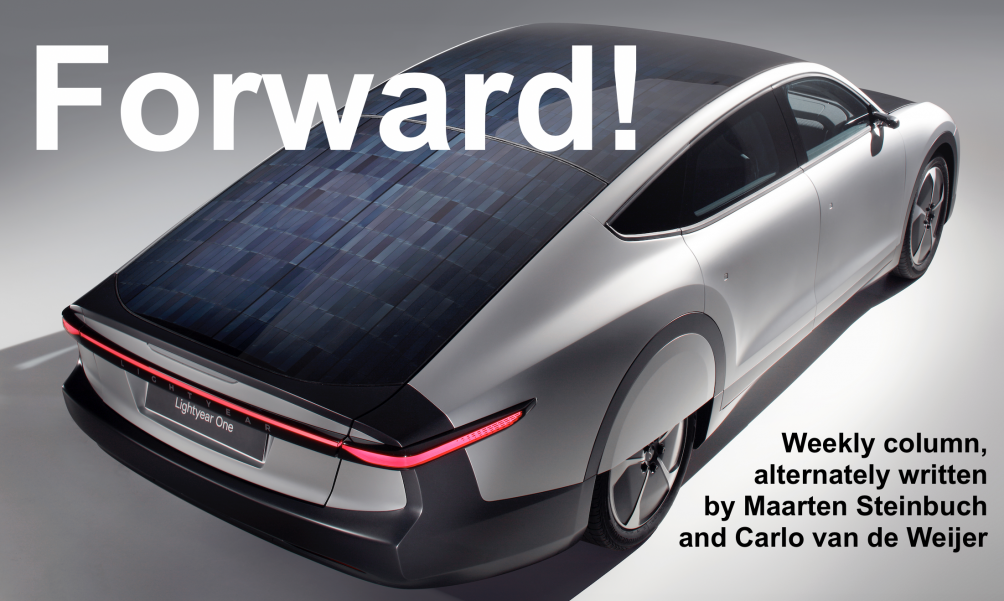 Yet in the run-up to the German elections, there is now a movement that could well spell the end of this privilege. In the annual consultation among members of the Adac, there was, for the first time, a slight preference for a 130 km per hour limit. Funnily enough, there is no evidence that this would also lead to fewer accidents. On German freeways, there appear to be no more accidents than on the freeways of surrounding countries. But a lower speed is better for noise pollution and particulates, and it also helps to reduce CO2 emissions. The latter argument will, of course, cease to be valid if everyone soon drives on green energy, but we are still a long way from that.
What about the CO2? The most important reason why propelling a car costs energy is rolling resistance and air resistance. Especially the second one is the culprit at high speeds because the losses increase quadratically with speed. That means that if you drive 30% faster, that gives 70% more losses caused by air resistance. The German Umweltbundesamt has calculated that if the speed limit becomes 130 km/h, it will save more than two million tons of CO2 on an annual basis, with the current predominantly fossil-fueled German vehicle fleet. This is almost 10% of the total emissions of Dutch passenger car mobility.
With the call from Brussels in the new EU climate plan that we must accelerate, the strong focus of the VW boss on electric cars, the floods in parts of Germany, and the unprecedented heat in Canada and Siberia, it is inevitable that we will see a clear social shift towards the urgency of the climate problem. In this regard, it may help to work more from home, and also to apply maximum speed limits everywhere in Europe. We must be aware that although the transition to electric driving is accelerating, it is and will remain a replacement market: new sales are rising, but a large proportion of our vehicle fleet will remain fossil fuel for a long time to come.
Let's agree that by 2050, when everything is electric and all energy is green, we will once again be able to drive really fast once in a while. Somewhere in Europe. With all the autonomous safety functions available by then.
Maarten Steinbuch and Carlo van de Weijer are alternately writing this weekly column, originally published (in Dutch) in FD. Did you like it? There's more to enjoy: a book with a selection of these columns has just been published by 24U and distributed by Lecturis.