About Mimbly
Founders: Isabella Palmgren
Founded in: 2017
Employees: 14
Money raised: -
Ultimate goal: Positively impact the health and fate of our planet by changing unsustainable behaviours.
We need to use water more frugally than ever before. By 2025, as much as half of the world's population will be dealing with water shortages, according to the World Health Organization (WHO). More and more technological innovations are appearing on the market to cut down on water use. Mimbly from Sweden is also contributing to this in a positive way. The start-up is developing the Mimbox, a device that you can connect to your washing machine that recycles laundry water and captures microplastics at the same time. In this instalment of start-up of the day, Robin Griffiths, Sales and Business Development Manager at Mimbly, brings us up to speed.
How is Mimbly faring at the moment?
"Things are going extremely well. We have reached a really exciting phase. This fall we will be launching our first official product: the Mimbox. Years of testing and prototyping have gone into this. But now it is finally going to happen. We have already sold fifty units and are growing fast. At present, Mimbly has a team made up of fourteen people."
What does the Mimbox do exactly?
"It's what's called an add-on solution for professional washing machines, which you will find, for example, in laundromats and at professional cleaning companies. The device, which is slightly smaller than the washing machine itself, is able to recycle water, thereby enabling water savings of up to fifty percent. The Mimbox also removes up to eighty percent of microplastics from the water. Take, for example, microparticles from a polyester jacket. And because you reuse the warm water from your previous wash, you also save energy. After all, the water doesn't have to be reheated."
Why does the world need the Mimbox?
"Approximately 25 percent of water used by a family is used for washing clothes. Normally, the water is only used once and then flushed down the drain. Eventually it ends up in the sea. That's not only a waste of water, but you are also flushing microplastics into the environment. Since we recycle water, we are not only counteracting the shortage of water. We are also able to filter out these micro-particles at a very early stage in the laundry cycle. This is extremely important, because once they end up in the natural environment, it is almost impossible to retrieve all that plastic again."
How innovative is your product in reality?
"We are not aware of any competing companies that are working on the same kind of solution. It's a fairly new concept. It's not for nothing that it took us five years to bring the Mimbox to market. We did not have a blueprint and had to find the answer to everything ourselves. Washing machines have hardly changed over the past fifty years, while society is becoming increasingly focused on sustainability. So despite the fact that there has been very little innovation in recent decades, I do believe that society is ready for it."
Rainwater can replace valuable drinking water – Innovation Origins
Drinking water is too valuable to be used for washing clothes and flushing toilets. Properly treated rainwater performs the same function.
Will you be adding more products to your range in the future?
"For now, our customers will have to make do with the Mimbox, but this is just the beginning. We have plenty of other ideas. I can't say too much about those yet, but, for example, think about one or two more household appliances where you could conserve water. Moreover, it would make sense to eventually make the Mimbox also compatible with regular washing machines, so that everyone can use it. And, of course, I'm hoping to enter the international market. That way, we'll be able to have an even bigger, more positive impact on the environment."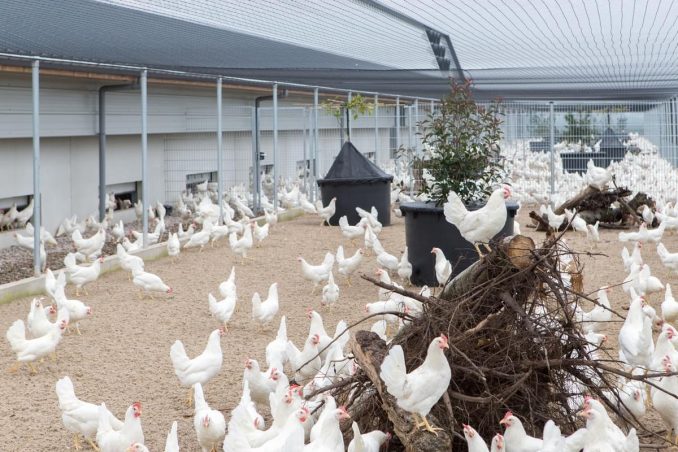 Be sure to read other instalments in this series.
Each day, Innovation Origins puts a start-up in the spotlight. Read them all here.