…and that we shouldn't have to wait too long…
The author, Jan Taco in Gussinklo, is trained as an internist. Since 2009 he publishes and advises on medical innovations.
"Through this dataset, we want to support experts in modelling, virology and policy," says Niels Maltha. A direct reason for this initiative? A call between student Hylke Martens (civil engineering) and his study friend Niels Maltha (civil engineering). They know each other from a board position in their student city of Delft. Niels says that a roommate has had symptoms of illness for two weeks now. Symptoms that may well fit in with an infection by the Coronavirus. Neither he nor his six housemates can find out how and where they can report this. When, after a few days, the Disease Radar (by RIVM, the National Institute of Public Health) comes to their attention, this website turns out to be inaccessible. Which remains that way. After that call, it is clear to Niels and his friend Hylke. "Then we'll just do it by ourselves!"
Measuring
Niels is surprised at the fact that a lot is known about deaths. But people with mild symptoms are completely out of the statistics. Nowadays, you can do a lot with data. That shouldn't be so difficult. Especially now that more and more fake news is popping up, it is important to support statements with facts and data. Think of the article about 'Flatten the curve', based on experiences from Wuhan, China. That article is based entirely on data. And read 40 million times in one week. It has had a decisive influence on policymakers. Also in our country. Simulation models show that various measures can have a major impact on the degree of Covid-19 spread. We follow that path in the Netherlands as well.
Appreciation
Everything now indicates that such an initiative would be greatly appreciated. Making a good survey is a challenge though. The one made by Hylke and Niels is based on the guidelines of the OLVG (a hospital in Amsterdam) and the RIVM. The two succeeded in building it within a relatively short period of time. They are now looking for people who want to use 90 seconds of their time to better map the Covid-19 virus, regardless of whether or not the person in question has any symptoms. So everyone can help! And it's completely anonymized, so no worries about privacy issues. "It is a non-profit initiative and the data is only used for the common good and does not serve any commercial purposes", the initiators emphasize.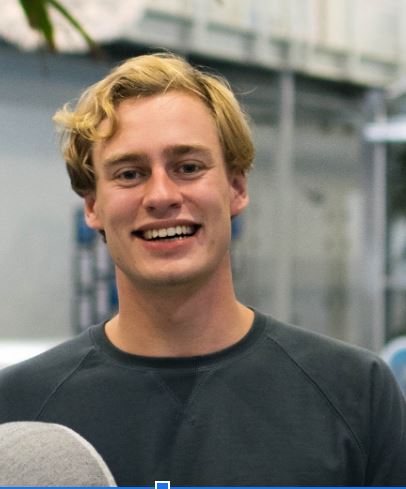 Response
So far, the engagement metrics are looking good. More than 4,000 visitors, 1500+ entries in a short time. But more is needed. Hylke and Niels try to get a good overview of all current residents of the Netherlands, regardless of their nationality. Furthermore, they are now reaching out to various institutions. Think of GGD, medical organizations, RIVM and TU Delft. They're moving forward, they say. Anyway, it's an approach that is desperately needed, according to the initiators. At least for a possible next outbreak. If they would be able to get the support of a larger organization, it would help them even more, according to Niels and Hylke. The call is clear!
To do the survey (also available in English) click here
This article was first published, in Dutch, on Reporters Online.
Support us!
Innovation Origins is an independent news platform that has an unconventional revenue model. We are sponsored by companies that support our mission: to spread the story of innovation. Read more.
At Innovation Origins, you can always read our articles for free. We want to keep it that way. Have you enjoyed our articles so much that you want support our mission? Then use the button below:
Donate
Doneer