Troy Swope, Footprint. Photo © Rico Vogels
Last week, U.S.-based Footprint announced its plans for a European R&D center at Brainport Industries Campus (BIC) in Eindhoven, the Netherlands. In this interview with founder Troy Swope, we look into the origins of his company, as well as the reasons for the sustainability-driven entrepreneur to expand into Europe. His new R&D Center will feature a prototype and test lab, and a research facility for the development of plant-based fiber Technology. The goal is to create a hub for European customers seeking to transition away from single-use plastics like cutlery, bowls, plates, trays, cups, and takeaway containers.
Read more about Footprint's plans for Europe here
We meet Troy Swope at the Brainport Industries Campus in Eindhoven, his soon-to-be European headquarters. The days of forced quarantine have washed away the jetlag and Swope is curious to find out more about his future neighbors at BIC. A quick tour offers him and his new European team a first impression of the high-tech ecosystem around companies like Siemens, KMWE, Yaskawa, Anteryon, Fujitsu, and a few dozen more. It's a world Troy Swope knows all too well. "Indeed, when we first thought of the solutions we are now working on at Footprint, I was still working for Intel, so I really feel at home in a cluster like BIC's."
But unlike Intel, you are in the middle of the food industry right now. Where's the connection?
"While working at Intel, we were on a project to keep our wafers as clean as possible. In that process, we were studying and learning that plastic outgasses on Intel's product, and keeping this clean was very costly and expensive. And so we were trying to work out a way to solve this problem. We tried to get the plastic to stop outgassing and we really couldn't find a solution. On the way, I also started thinking about all the food that was stored in plastic. So I contacted the same lab in Santa Clara with some food and asked them to find out if there was the same signature of plastic on the food, as there was on our wafers."
You weren't in the food business at all, why bother?
"Just out of curiosity, you know, as a father in the first place. At the time, around 2005, I had two young children and I was really concerned about how much plastic we were actually eating every day. Even though we didn't know the health impacts of eating plastic at that time yet, I felt this was going to be a problem. Now, we're starting to hear about a connection with Crohn's disease and Hashimoto's disease and all the endocrine disruptors that are caused by ingesting plastics. So I started talking to my colleagues at Intel. We said: we've got to think of ways to develop a technology to get out of plastic."
So that's when you decided to explore this new industry?
"Yeah, that's really the origin of the story. I just thought we had a real opportunity. Coming from the R&D facility at Intel, we knew how to innovate and how we could apply that R&D philosophy to any problem. Basically, we just took the whole team and started. We were convinced that we had to solve this problem of plastic near food. It was not a big step to conclude that if we're storing food in plastics, it would have the same issues as it had on Intel's wafers. With one big difference: we could keep on polishing our wafers, but you can't polish your food."
You left Intel in 2007, but didn't start Footprint until 2013. Was entering the food industry harder than you thought?
"It's a completely different industry, for sure. Also, an industry where innovation is needed much more than we were used to at Intel. But it also takes time to raise the money you need to start a new company. After we left Intel, we first went with another company that we had a shared vision with, to do something similar and we had a lot of success. It wouldn't last though, because that company merged with another one and the vision disappeared. They sold that company, which allowed us the opportunity to go out and start Footprint. We raised money and got the resources we needed to really focus on our vision. Certainly, this vision is not about making money in the first place. It's about the disaster that is plastic, from a pollution standpoint, as well as for the human health impacts of it. We really want to educate the consumer on it. And then, to develop technologies for our customers, so they can offer an alternative to plastic to their consumers. Although we are a b-to-b company, we also address the consumers. And we're seeing a ton of success in the U.S. because after our customers like ConAgra were transitioning for their frozen food from plastic to our plant-based solution, they've seen a massive increase in sales, demand has been tremendous."
The success wasn't limited to Footprint's clients. It also caused your own company to grow to over 1,500 employees. Is that why you decided to cross the ocean and start in Europe as well?
"There are quite a few tailwinds for us in Europe. Number one, I think overall, European consumers figured out that plastic, and certainly microwaving plastic, is dangerous long before the U.S. did. You also see that in the legislation: the U.S. is catching up, but Europe has more legislation relative to plastics. The consumer is driving this change. Consumers, certainly millennials, understand the dangers of plastic, and when given an alternative they'll choose the alternative. So for a company like Nestle, it's totally logical to offer alternatives to plastic: it will only drive sales, and really, that's the fastest way for change to come.
But that's not the only reason. We have a ton of multinational customers in the U.S. as well, like McDonald's and Unilever and Procter and Gamble, and others, and they need support globally. So that's why Europe is a logical next step."
After you decided to expand to Europe, how did you choose the right place for your transatlantic headquarters?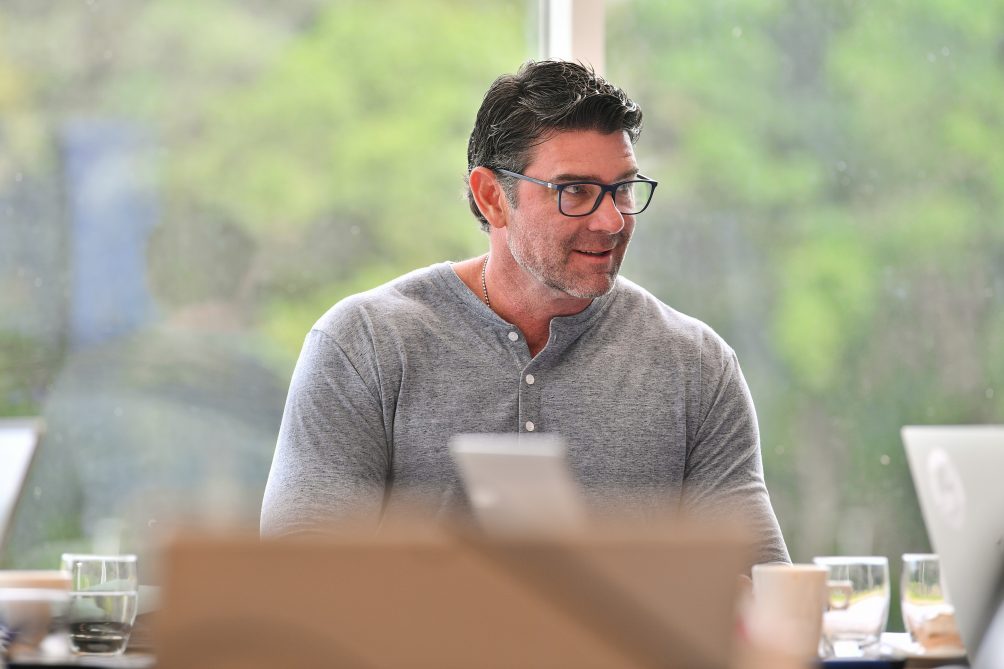 "There are several reasons that brought us to Brainport Industries Campus in Eindhoven. Most of all, they've called this region the smartest area on earth for a reason. We have a German board member and he immediately recommended this place to us when we were looking for a location. You know, he said, just look at a map of Europe at night and be as close to the lights as you can. So that's what we did; we wanted to be close to a lot of technical talent, who want to change the world. Moreover, the Netherlands is leading Europe in the sense of understanding what's better for the planet. What we're going to see in the next couple of years, is that there will be more and more data proving that plastic in our food is even far more dangerous than smoking. That kind of research is already coming out here in the Netherlands. We want to be part of that movement. We want to be the messenger to let consumers know how dangerous this is.
We're offering an alternative, a healthy alternative, not only for you as a consumer, but for the whole planet. More and more people are starting to see that our technology is far better for the world. And it's healthier for you as a person. We need the alternatives much more than we need the plastic. You know, when we see an apple in a supermarket, who needs to have it wrapped in plastic? We know what an apple looks like, right? That's why it's important for us to message the consumer that this is a technology that nature can digest and that's better for you. It's better for the planet, pick it and you'll see more change."
Collaboration
This story is the result of a collaboration between
BIC
and our editorial team. Innovation Origins is an independent journalism platform that carefully chooses its partners and only cooperates with companies and institutions that share our mission: spreading the story of innovation. This way we can offer our readers valuable stories that are created according to journalistic guidelines. Want to know more about how Innovation Origins works with other companies? Click
here