© Titusurya / FreePik / AliWijajya / Alice Design / The Noun Project
Charging your electric car only once every one thousand kilometers, and in less than fifteen minutes. It seems too good to be true. Yet this is exactly what the Chinese brand Nio promises in a press release about their new model ET7, which will be launched in 2022 or 2023. The vehicle is equipped with a battery based on so-called solid-state technology. Toyota, according to a statement, is also working on an electric car with a solid-state battery. What is going on here?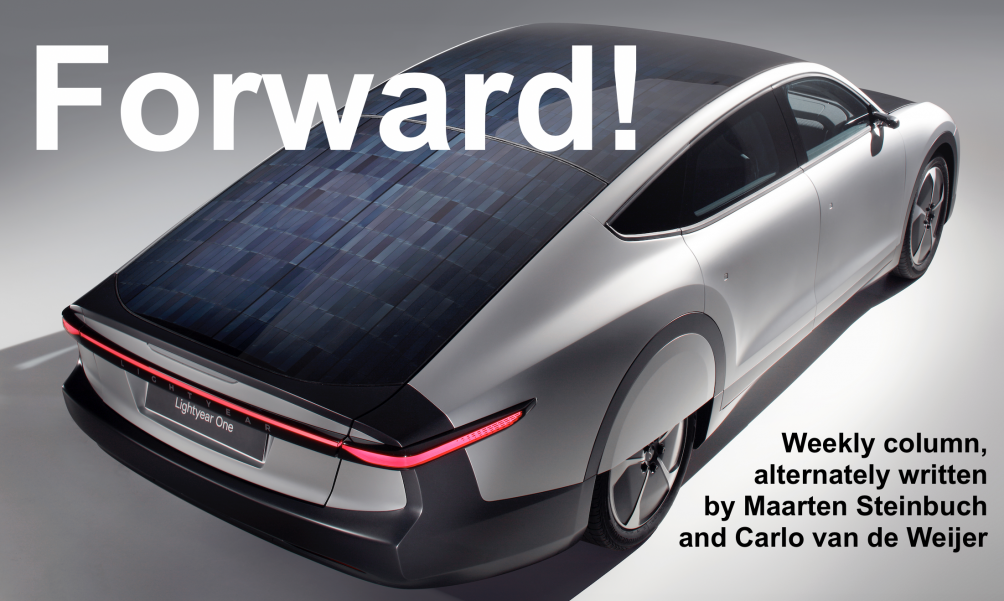 The current generation of lithium batteries works with a liquid electrolyte. When driving, the liquid electrolyte transports the lithium ions from the negatively charged anode to the positively charged cathode. When charging, the process is reversed. If you could replace that liquid electrolyte with a suitable solid, you could make a battery that charges much faster and has much more capacity per volume and weight. Such a battery is called a solid-state battery. This allows you to store very large amounts of energy without making the car too heavy. Because of the lower rolling resistance, this also provides a longer range.
Such a battery is the holy grail that can give a decisive boost to both the energy transition, for example for short-term storage (think of the home battery) and the mobility transition.
That is why companies around the world are pouring billions in research money into new battery technology. In recent years, we have regularly heard 'eureka' from the many research laboratories. But bringing a product to market is something else. This involves manufacturability, lifetime, capacity, and so on.
"When the solid-state battery will become affordably available, the combustion engine in mobility will be over and done with."

Maarten Steinbuch
Yet the launch of the solid-state battery seems only a matter of time, as evidenced by recent announcements from automakers and the many start-ups that have sprung up around the world, often with dozens or even hundreds of millions in investment money. For example, Volkswagen is investing in QuantumScape, one of the largest start-ups in the field of solid-state batteries.
In the Netherlands, TNO has been researching the solid-state battery for years at the Holst Centre in Eindhoven. There, they developed a battery with the shape of a city on a nanoscale, with many nano skyscrapers right next to each other. This provides an immense surface area on which you can store energy much more quickly. The process is based on thin-film technology that is also used for solar panels. TNO has now set up a start-up, LionVolt, to convert this knowledge into products for the consumer and automotive market.
I don't know exactly when the solid-state battery will become affordably available to all of us. But what I do know for sure is that it will be there and that the combustion engine in mobility will be over and done with. For passenger cars, but also for trucks and part of aviation.
Maarten Steinbuch and Carlo van de Weijer are alternately writing this weekly column, originally published (in Dutch) in FD. Did you like it? There's more to enjoy: a new book with a selection of these columns has just been published by 24U and distributed by Lecturis.
More on solid-state batteries here