© Felix Brönnimann / the Noun Project / Titusurya / FreePik
Last weekend, after 36 years, Circuit Zandvoort was once again the battleground of the fastest race with cars: Formula 1. It's a grand fest with many visitors and a lot of international media attention for the renewed circuit. Speed has always been something that has attracted many people. Motor racing is popular and that is of course not in the last place because of Max Verstappen. Besides the economic aspects at play, there are of course social and environmental aspects as well as technological ones. What, if anything, is the future of Formula 1?
If we all drive electric soon, will it still be socially responsible to race fossil-fueled cars? Will that become the new smoking? Honda, for example, is pulling out of the fossil Formula One race, because why invest millions more in a race team while shutting down your own development based on fossil powertrains? The most likely scenario is that Formula 1 racing will slowly transition into an all-electric variant, as it now exists as Formula E racing, in which the Netherlands plays a nice role with the brand new world champion Nyck de Vries.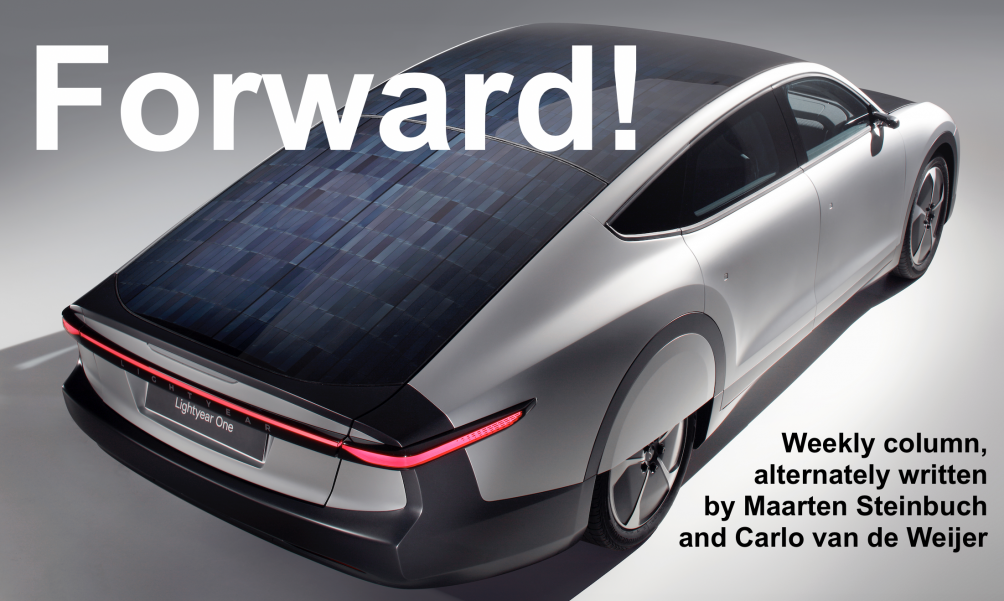 The beauty of racing, in general, is the aspect of competition. It pushes us to go to the limit. That's the case with any sport. Moreover, especially with car racing, technology is an extremely important factor in the way to the top. That is also the main reason why big car manufacturers invest tens of millions in the design and construction of these cars.
Formula 1 was one of the first in automotive engineering to make large-scale use of what we now call the digital twin: a complete simulation of car and race to choose all the design variables in such a way as to produce an optimal solution. This approach is now a standard part of the smart industry that uses simulations to arrive at optimal industrial production processes. And so the drive to win in competition has led to more technical innovations.
You could compare it to the race to be the first to land on the moon, in the 1960s. More recent examples are the solar car races in Australia, where teams from Dutch technical universities have done very well in recent years and developed a lot of knowledge. The new company Lightyear, with the solar car for families, is a result of this.
In the field of car racing, the students in team InMotion from Fontys and TU Eindhoven are also good examples. They are going to participate in the 24 hours of Le Mans with a fully-electric racing car of the Formula 1 format. They are developing new solutions to the heat problem that arises when you want to fully recharge the battery in a few minutes. This is necessary in order to be able to race for 24 hours.
In the future, electric car racing will also help to further develop the technology of electric driving. With the testing of new batteries and new charging systems. And that is exactly why manufacturers would rather invest their millions in the technology of the future than in the technology of the past. Last weekend, however, fans could still enjoy classic Formula 1.
Maarten Steinbuch and Carlo van de Weijer are alternately writing this weekly column, originally published (in Dutch) in FD. Did you like it? There's more to enjoy: a book with a selection of these columns has just been published by 24U and distributed by Lecturis.
Support us!
Innovation Origins is an independent news platform that has an unconventional revenue model. We are sponsored by companies that support our mission: to spread the story of innovation. Read more.
At Innovation Origins, you can always read our articles for free. We want to keep it that way. Have you enjoyed our articles so much that you want support our mission? Then use the button below:
Donate
Doneer