©Axiles Bionics
About Axiles Bionics
Founders: Pierre Cherelle, together with three other colleagues.
Founded in: 2019 – Brussels
Employees: 4
Money raised: 4 million euros
Ultimate goal: Improve quality of life with the help of assistive robotics
The Brussels-based start-up Axiles Bionics has developed a bionic prosthetic for people who have an amputated foot.The start-up received 500,000 euros of funding from Innoviris, the Brussels Capital Region's Institute for the Promotion of Scientific Research and Innovation, to make this new generation of bionic prosthetic feet self-learning and consequently customizable for each user. CEO Pierre Cherelle talks about it in this instalment of Start-up of the day.
Axiles Bionics is a start-up and spin-off from the Vrije Universiteit Brussel VUB. Drawing on more than 15 years of research at BruBotics in advanced robotics, artificial intelligence and human biomechanics, among other fields, Axiles Bionics is developing technology capable of mimicking the combined strength and flexibility of an ankle. This enables amputees to resume their daily lives in a normal manner. The prosthetic reacts immediately to what the user intends and fully compensates for the loss of leg muscle. 
What did you develop?
Pierre Cherelle: "Our initial focus is on amputees whom we are developing a new generation of bionic prosthetics for. This bionic foot, the first flagship of our company, will obviously serve as the initial area of application for this innovative project. The aim is to bring back the natural pattern of movement, which greatly reduces strain on the entire body."
Do you have other plans?
Pierre Cherelle: "At present, we are focusing on lower leg prosthetics, although we are obviously already thinking ahead, like in terms of bionic knees and exoskeletons. Therefore, whatever we develop can also be applied to other limbs, anything related to assistive robotics. We do everything in house, from mechanics, electronics to software and AI. Thanks to Innoviris, we have the opportunity to build a platform for self-learning bionics, which can make life a whole lot easier. On the platform, you can translate the knowledge of human biomechanics into wearable technology, such as prosthetics. Robotics is evolving much more 'together with' humans than 'instead of' humans. That's where our vision fits in."
Also interesting: You don't need to be an Olympian to run with these prosthetic legs
You are imitating humans. How do you do that?
Pierre Cherelle: " Human beings have joints. Using muscles, we can make those joints move. The robot also has a joint. The equivalent of the muscles are the motors. The equivalent of the tendons are the springs. The neurological aspect of the human being we are mimicking with the electronics using artificial intelligence. It has its own intelligence, just like our brain does, to be able to function properly."
What is wrong with prosthetics of today?
Pierre Cherelle: "They are lifeless. If we look specifically at lower leg prosthetics, very little has changed there over the last 50 years. Many prosthetics on the market today are very stiff, fixed at a 90 degree angle and have no joint at the level of the ankle. People can stand and walk with those but then they have to compensate for everything with the rest of their body. This, in time, predisposes them to developing secondary pathologies such as early onset osteoarthritis or back problems. These people very often have knee, hip and back pain."
You have received 500,000 euros from Innoviris. What is the significance of this support?
Pierre Cherelle: "This gives us boost when it comes to building our AI platform. As a spin-off from the Vrije Universiteit Brussel, specializing in robotics, artificial intelligence and human biomechanics, the Innovative Starters Awards give us the opportunity to push the boundaries of artificial intelligence in bionic prosthetics. This will not only substantially improve comfort and usability for users, but also help make Axiles Bionics a center of excellence in intelligent bionic technologies. We are very grateful for the continued trust and support from Innoviris, both in our team and in our vision."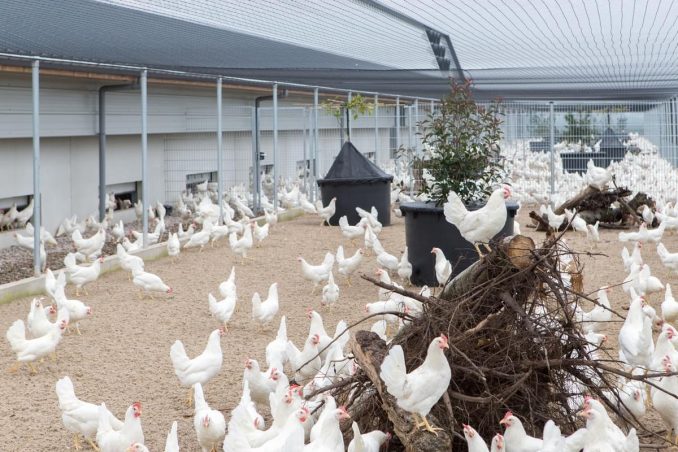 Be sure to read other instalments in this series.
Each day, Innovation Origins puts a start-up in the spotlight. Read them all here.