© SciDrones
About SciDrones
Founders: Apostolos Papakonstantinou, Argyris Moustakas
Founded in: 2021
Employees: 2
Money raised: €15,000 from the European Institute of Innovation and Technology and €30,000 from private investors.
Ultimate goal: Tracking the presence of marine debris to collect and reuse waste materials.
As oceans and waters are becoming more polluted, a Greek start-up is offering a scalable solution that is aimed at both detecting waste and reusing it. SciDrones, based on the island of Lesbos, takes advantage of drones and machine learning to tackle pollution, and uses this to foster new approaches to circular economy. Innovation Origins spoke for the serie Start-up of the day Apostolos Papakonstantinou and Argyris Moustakas, founders of the company. 
How does your system work?
Moustakas: "It all starts with data collection. We created a protocol providing some guidelines to follow as well, so that information can be collected in the right way. We'd like to give everyone who owns a drone the opportunity to help us, so, the protocol is simple and can also be applied to non-professional aircraft. After gathering data, users can upload it to our platform, where they can add some addtional info, such as dates and locations. Our algorithm then reads the data. It is trained to identify 8 categories of marine debris, such as plastics, metal, and glass. Once the data processing is over, we get a detailed map of where marine debris is located. It gives us the quantities, volumes, and locations. In other words, we are able to provide a detailed report of how much litter there is and where it is located." 
Papakonstantinou: "The protocol was designed to ensure that the quality we need to detect is as detailed as a plastic bottle cap, the smallest item we can identify. This system is scalable, making it possible to map as many areas as possible."
After the litter is detected, what do you plan to do with it?
Moustakas: "We are in talks with local municipalities to start a pilot program aimed not only at detecting litter but to recycle and reuse it. The idea is to provide our information to them, so they can collect waste to repurpose it. We are also in talks with recycling companies that would take these materials to create new products."
How did you come up with the idea?
Papakonstantinou: "Seven years ago, me and my colleague Dr. Kostantinos Topouzelis – assistant professor at the Department of Marine Sciences of the University of Aegean – created the Marine Remote Sensing Group. Within this initiative, we started using drones for mapping spatiotemporal phenomena in coastal zones. During this period, we worked on several research projects, eventually coming up with the idea of using AI technology – specifically deep machine learning algorithms – and drone imaging to map the accumulation of marine debris on coastal areas. This idea was my Postdoc research, which has been funded for three years. Then last year we decided to transform it into a start-up."
What results did you achieve so far?
Papakonstantinou: "As of today, we have reached an accuracy level of 84 percent by testing the system in different locations in Greece. Thanks to our collaboration with the Athanasios C. Laskaridis Charitable Foundation – which deals with plastic pollution in Greece – we managed to amass a lot of data. In fact, they now use our protocol when flying their drones. This way we could perfect the technology. As long as we keep feeding our algorithm with data, it will keep on learning."
Also interesting: In case of emergency, call a drone
What technical aspects need to be perfected the most?
Moustakas: "The main technical challenge that we are facing right now is being able to distinguish certain kinds of rocks from plastics: the algorithm struggles to identify them. Furthermore, beach typology is still a challenge for us. The algorithm works very well on sandy beaches, as litter can be easily identified, whereas it needs to be perfected for its application on rocky ones, where pebbles and stones are prevalent."
Papakonstantinou: "In addition to that, sunlight is another challenge we are trying to overcome, as reflectivity on rocks and litter makes it harder for the algorithm to distinguish between them."
What challenges are you facing as a company?
Moustakas: "Opening up the market of marine debris detection and its subsequent cleaning are the main ones. Mapping marine pollution and recycling is our goal, but implementing such a circular economy concept is a tough task. We'd like to penetrate the market and make it profitable. We believe this is the only way for tackling marine debris pollution."
Papakonstantinou: "We have the scientific experience and we have a great idea but we are lacking the governmental framework – both at a national and a European level – to tackle sea pollution. It's hard to sell our product if there is no committment to take care of this type of problem."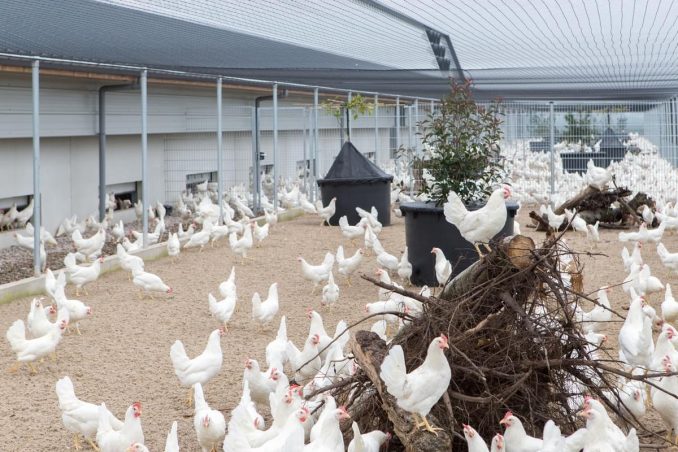 Be sure to read other instalments in this series.
Each day, Innovation Origins puts a start-up in the spotlight. Read them all here.
Images: Papakonstantinou and Moustakas operating a drone, a screenshot of litter detection, a pollution map, Prof. Apostolos Papakonstantinou, Argyris Moustakas.