© Titusurya / FreePik / Vicky Jeol / Michael Thompson / The Noun Project
Our patience in the run-up to the end of the pandemic is being severely tested, but a regained freedom really does seem imminent. It sounds strange now, but I can already foresee nostalgia for many an aspect of 'the good old corona time'. Who, for example, has missed the traffic jams and crowded trains in the past year? And even though they are bound to return to some extent, a lasting effect of our crash course in working from home is to be expected. Especially since many skeptical employers have learned that productivity has hardly suffered from working from home. In fact, in many industries, it has increased.
But creativity, an increasingly important component for the success of companies, is, unfortunately, harder to facilitate with online tools. Creativity requires coincidental meetings and coffee machine conversations. So companies are now thinking hard about how to combine the best of offline and online working. With new offices that are geared to meeting rather than to chair-sitting. And also with new guidelines for attendance.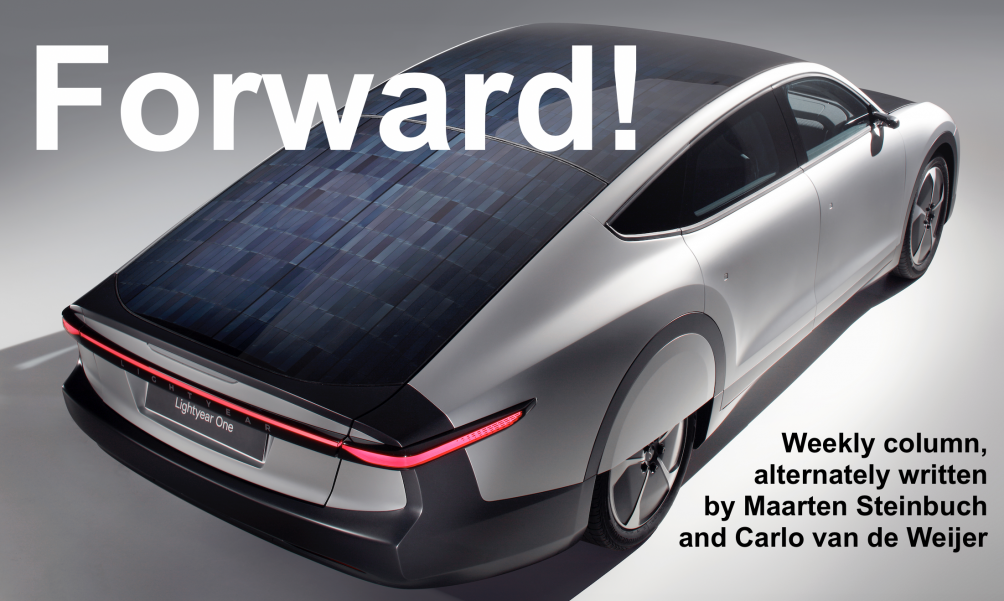 I suggest that we agree on a rule: stop organizing physical meetings or appointments before 10 a.m. and preferably also after 4 p.m. I have been applying this rule myself years before the pandemic already and, partly as a result of this, went through life practically free of traffic jams. This flexibility will also have to apply to education. After all, universities and other branches of higher education are primarily responsible for the extremes of the morning rush hour in public transport. The new director of Dutch Railways, Marjan Rintel, started her job with empty trains, but nevertheless immediately began talks with educational institutions about more flexible teaching hours. This is a refreshing and smart move, because the digitalization of all subjects in the past year, which was a necessity, means that variable lecture times are suddenly much easier to implement than before.
"More flexible travel hours can also help in the fight against housing shortages"

Carlo van de Weijer
Even more importantly, more flexible travel hours can also help the fight against housing shortages. Last month, the Council for the Environment and Infrastructure published the report Towards an integrated accessibility policy. The report states that, now that we are better able to smooth out the peaks in traffic density, the effects of continued investment in accessibility are reaching their limits. Especially since this is increasingly at the expense of our broad prosperity, for example, due to damage to the landscape or the attraction of even more traffic by new infrastructure. And if we then also invest the billions for landscape-damaging projects such as extra lanes for the A27 or the Lely Line in housing in those regions, we can kill two birds with one stone.
The traffic jams and full trains will probably return. But now that we have all learned that things can easily be done in a much smarter way, we, as a society, should stop thinking that's a bad thing.
Maarten Steinbuch and Carlo van de Weijer are alternately writing this weekly column, originally published (in Dutch) in FD. Did you like it? There's more to enjoy: a book with a selection of these columns has just been published by 24U and distributed by Lecturis.
Support us!
Innovation Origins is an independent news platform that has an unconventional revenue model. We are sponsored by companies that support our mission: to spread the story of innovation. Read more.
At Innovation Origins, you can always read our articles for free. We want to keep it that way. Have you enjoyed our articles so much that you want support our mission? Then use the button below:
Donate
Doneer