@ Kinder
About Kinder World
Founders: Mathys van Abbe
Founded in: 2017
Employees: 9 (and 150 volunteers)
Money raised: €3 million
Ultimate goal: To provide insight into the actual impact of charitable donations and thereby contribute to speeding up the resolution of the SDGs (UN Sustainable Development Goals) and global issues in general.
Christmas is the time of conviviality and enjoying time together. But it is also a time of introspection and reflection on the well-being of the world. Not everyone has it so good. Fortunately there are plenty of people who like to do something for the less fortunate. This week before Christmas, Innovation Origins is putting the spotlight on a number of start-ups whose core business is the welfare of their fellow human beings.
Also read other stories about innovation in charities here.
Charities are losing donors year after year. Trust in charities is also steadily declining. In order to reverse this trend, Mathys van Abbe (47) launched an innovative platform four years ago under the English name Kinder. In this platform, charities are measured according to their cost-effectiveness and donors can give to the best-performing organizations of their own choice. We spoke with this proven Dutch entrepreneur, who set up one of the world's first photo sharing systems for social media (Mobypicture) in 2004.
What is the added value that Kinder offers?
"So far, it is difficult to judge a charity on its results. A donor can't really judge if their donation is well spent and doesn't know the impact of their actions. It often comes down to the luck of the draw. There is also no standard whereby the results are held to account.
We have come up with such a standard. We want the donor to not only speak with their heart, but to also use their head. I don't think there are any other charity comparison platforms out there like Kinder."
What is the standard made up of?
"We vet the charity and report on its impact. Because our advice is independent, this makes it a standard of quality. This standard offers donors the opportunity to choose their charity accordingly, based on its effectiveness and its impact on society. Kinder wants to become the hallmark of charity, one founded on data."
What does vetting of an organization entail?
"First of all, we do a transparency study. Our researchers use public sources to check the basic information on the organization in question. We look at whether it has an independent board, publishes an annual report and has a strategic plan. We also check whether the charity is accessible as it should be and, if there is a controversy, how that has been dealt with. If these basic conditions are in place, we launch an in-depth investigation and an experienced researcher examines the organization in more detail. Interviews are also conducted with those in charge of the charity.
The organization receives the report free of charge and can submit comments on it. We advise on how the organization could improve itself in substantive terms. They tend to regard this report as very valuable. It allows charities to see where they stand, also in relation to the competition. The study is a continual one, so the organizations themselves can see how they are performing over time. It is not for nothing that we receive dozens of analysis requests every week. The research method was drawn up in collaboration with researchers from eight different universities. We also have 150 volunteers who carry out the work."
How many charities has Kinder obtained data from?
"Over 3,000 spread all over the world."
What does Kinder offer the donor?
"The donor gains access to a clear selection of charities that work in a cost-effective manner and actually add to solving the world's problems. One interesting tool that we offer is United Actions. These are a number of charities that are doing very well, that each tackle the same urgent problem from a different angle. A donor can commit a sum of money to a problem, which is then addressed from several different perspectives."
Which business model does Kinder use?
"We keep a percentage of the donation. Out of every euro, we get, at the most, 8 cents. That is very low. The cost of fundraising for organizations is enormous, which is why charities often appreciate us – for our methods and the percentage. We also advise companies and wealthy individuals for a fee. We map out their aspirations, we screen organizations about their choices too and lastly, we offer them a number of options to make sure they are properly prepared for what they want to do."
Is it true that charities have a lot of overheads?
"Everyone always talks about the overheads and organizations are often very preoccupied with these too. 'How can we reduce the overhead by 1% so that we can include it in the annual report,' is very often the approach. But the overhead is a poor indicator of the organization's effectiveness. Employees may earn little or nothing, which keeps the overheads low, but if the outcomes are not effective, then the charity is not much use. As an organization, it is sometimes necessary to invest in attracting a major talent or someone who has a large network. If this increases the impact of the organization and the impact on solving a problem, then there is good reason to do that.
We look at all sorts of factors when evaluating organizations, including the pay gap between the CEO and the employees in the field, but the number one factor is its effectiveness. So, minus points if you're flying back and forth, because it's better for the environment, among other things, that local staff are used. Often, organizations that invest in research and development get a bonus point, although that depends on the industry. The benchmark is important in this regard."
Does anyone ever make the connection with Kinder Chocolate from Ferrero?
"About 8 % of people think of that chocolate egg surprise when talking about us. That's kind of funny. Before Kinder became the evaluation platform it is today, we started with an app that had a selected range of charities. This made it easier for the donor to choose. The organizations that the user liked or didn't like could be swiped to the right or left, much like the Tinder dating app. Our name was also a nod to Tinder.
Either way, you have to say the name with the English pronunciation, and by that, we are inferring that there is a nicer, as in kinder, way to do good. By the way, the link with chocolate is actually not made by anyone who knows the full name of our platform: 'Kinder World'."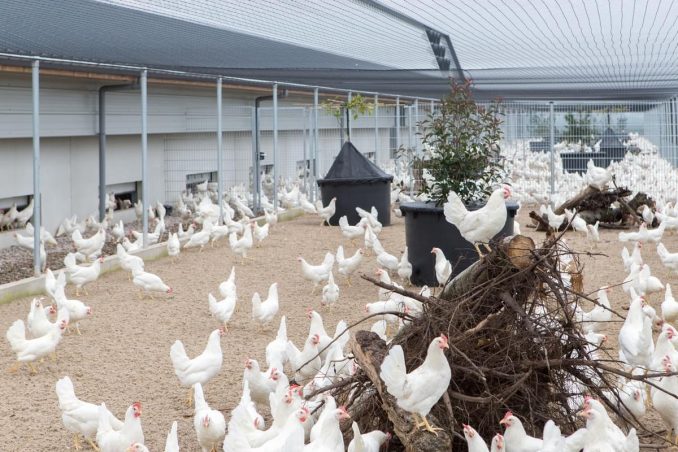 Be sure to read other instalments in this series.
Each day, Innovation Origins puts a start-up in the spotlight. Read them all here.