Intelligent light control can reduce the risk of falling (c) Opus Novo
About Opus Novo GmbH
Founders: Andreas Frankl and Anton Schnurrer;
Founded in: 2020
Employees: 8 employees and approximately 3.5 full-time equivalents
Money raised: National and international funding of circa €500,000; first investor entry planned in Q2 2022; major market launch on June 1st, 2022
Ultimate goal: Create maximum value of emotional security in family elderly care with Elly
Electrical engineers Andreas Frankl and Anton Schurrer were on a construction site in Vienna when they met Professor Jürgen Osterbrink, head of the Institute of Nursing Sciences at Paracelsus Medical Private University (PMU) in Salzburg. In conversation, Osterbrink raised the question of whether light could be used to reduce the risk of falls among people in need of care. The two were only able to answer this question after three years in the lab – with their multifunctional Elly luminaire with intelligent light control. As such, it has an orientation-enhancing effect and can thus reduce the risk of falls among people in need of care. But Elly is also connected to an app and can thus inform relatives when people in need of care leave the bed or the room. In addition, a mobility log enables conclusions to be drawn about the quality of sleep of the person in need of care. In this episode of the Start-up-of-the-day series, Frankl talks about the challenges in a growing but sensitive market:
What problem are you solving?
Fall hazards and disorientation often pose a significant health risk to people in need of care: About 53 percent of falls among people in need of care occur in their living and sleeping areas. Around 77 percent of these falls are caused by inadequate lighting. The consequences of every fourth fall require hospital treatment – and every 200th fall ends in death (source: Austrian Insurance Association). This risk can be very stressful for family caregivers, also because it is important to maintain privacy for those in need of care.
We want to improve this situation with Elly and our start-up Opus Novo by offering caregiving relatives low-threshold technical support.
The need is undoubtedly there. For example, there are estimates that one in ten Austrians is an active caregiver. But currently, only about 43 percent of people in need of care make use of support options (sources: Kontrast and Statista).
Elly luminaire (c) Opus Novo
Why is that?
The topic of people in need of care is still a taboo subject in German-speaking countries and probably elsewhere as well. Few people identify with the role of a caring relative and are open to support and technical aids. That's why we see it as one of our core tasks to raise awareness of the issue and encourage people to talk openly about it, too. This is a challenging but very important task that we are currently working on intensively and will continue to do so in the future. After all, family caregivers perform an enormously valuable but mostly hidden service for our society.
What achievements have made you proud?
After the first test trials, we could already see that this topic is of enormous importance. Our first test subjects did not want to return Elly after the test and continue using the product. This was the ultimate confirmation for us that we are on the right track with our solution.
How difficult was it to get funding?
Care will affect everyone at some point – directly or indirectly. In this respect, it is not only a large market but also a growing one. Funding agencies and investors as well as other capital providers such as banks and incubators are also becoming increasingly aware of this. That is why we have found broad support, not only financially, but also operationally, organizationally and structurally.
What are the conditions like at your location?
Graz is a city of start-ups and has offered us valuable support in the initial and implementation phases. We are enormously grateful for this. This is also why our head office will certainly remain in Graz in the medium term.
Where would you like to be with your company in five years?
With our product Elly, we would like to help shape family care for the elderly and create a high level of security for all those involved in the care process. In five years, Elly should be available to all concerned throughout the European Union, as well as in North America and Japan.
What makes your innovation better or different than existing solutions?
Through our sensor technology and individually adjustable light control, we can offer people in need of care a maximum level of privacy. At the same time, family caregivers are relieved enormously. In the combination of its functions, Elly is so far unique on the market. The technology is protected by several patents.

Are you hiring?
We are always looking for interested part-time student employees, especially in the areas of product development and marketing/sales.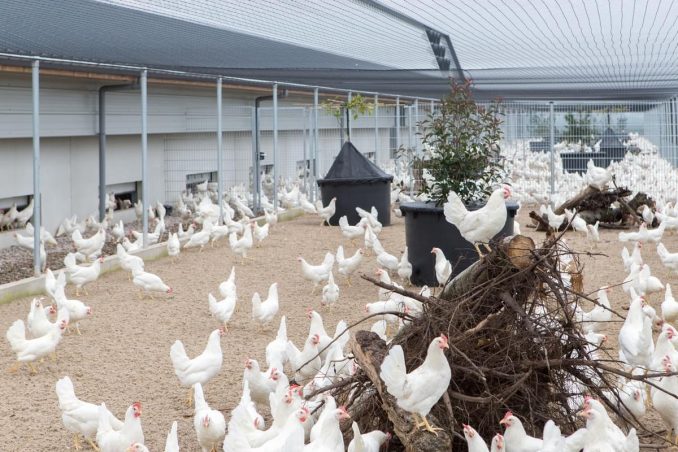 Be sure to read other instalments in this series.
Each day, Innovation Origins puts a start-up in the spotlight. Read them all here.