© Sealance
It is clear that transport is switching over to an electricity cable on a global scale. These developments are moving very fast in some areas. This year, the Italian company Sealance will be introducing an electric water jet engine with a capacity of 500 kilowatts. The company from Buccinasco (near Milan) announced the news this week. According to the company, this is an absolute world premiere, both in terms of technology and power. Electric boats are already in operation, but the electric water jet has yet to be rolled out.
According to the company, this is an absolute world premiere, both in terms of technology and power.
A water jet works by way of an inlet channel, usually attached to the bottom of the boat. A pump sucks in a jet of water through the inlet from underneath the vessel, which is then forced backwards through the jet nozzle. This is how the boat is propelled. This technique is known from aviation; the water jet has the shape of a jet engine for good reason. Waterjets are also used in water sports. The advantage is that boats that are equipped with a water jet are better suited for use in shallow water (because there is no propeller under the hull). Water jets also provide good performance at high speeds.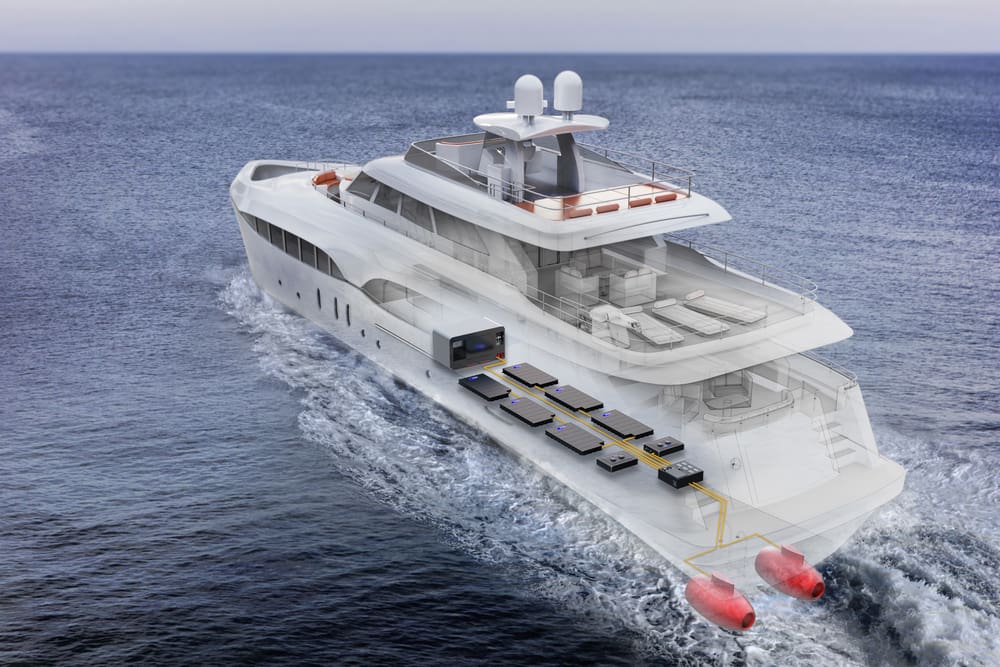 The new 500 kW electric water jet joins two other engines from Sealance which have a lower power range(280 and 420 hp). The smallest model was already unveiled last year and is currently undergoing tests at inspection bodies.
Pleasure craft and workboats
The new engine that was presented this week has a capacity of 500 kW and a torque of 1500 Nm. The peak power output is equivalent to an engine of 780 hp. It is designed for fast pleasure craft and optimized for speeds in the range of 40 to 45 knots, when the engine is at its maximum propulsion efficiency.
The water jet engines, which go by the name of DeepSpeed, are initially intended for pleasure craft and workboats in the segment between 12 and 24 meters. "In the future, models will also be available for superyachts and large vessels," says William Gobbo, who started his company in 2017.
Private investors
The company has grown within a short space of time into a team of thirty developers. In December, the company received an additional injection of 2.9 million euros from private investors. Sealance does not intend to limit itself solely to the development and production of water jet engines. "We offer shipyards a complete service, including battery packs, electronics and range-extending power generators," Gobbo states.
Read about even more initiatives involving green shipping, such as the electric push boat and a hydrogen-powered yacht.