© Titusurya / Cecile Parker / the Noun Project / FreePik
My very first steps into the world of electric driving go back about ten years. I wanted to gain experience as an electric car owner and driver, not just as a researcher. Because I had a Renault Kangoo petrol car at the time, I went to the Renault garage. There it was, the electric Fluence Z.E., the first car with the possibility to change the (rented) batteries on the road. The battery was built in like an awkward block in the middle of the car (perhaps that was also the reason why the road holding didn't get the best comments in the press). In the end, I didn't fall for that model but ordered my first Tesla. At the time, that brand had also made a video showing how to change the battery in just minutes.
The idea of changing batteries at a swap station was marketed by Better Place in those years. The American company went out of business in 2013 and since then it remained quiet around battery swapping for cars. For scooters, it became a serious option, which I witnessed myself when I was in Taipei a few years ago. There, on almost every street corner in the city center, was a small exchange station with batteries that you could exchange with your own battery, using a card.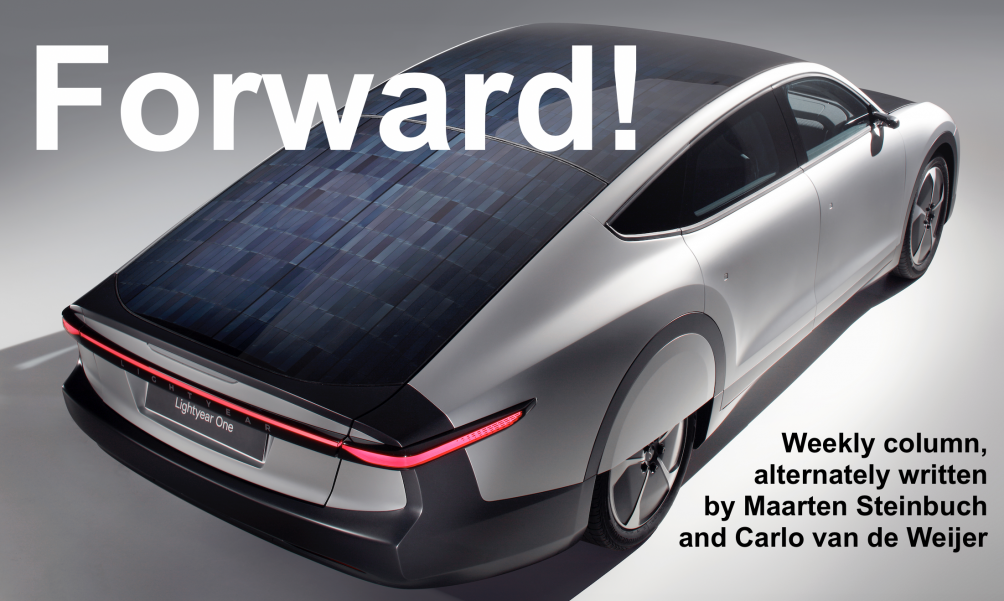 For cars, 2022 will be an interesting year for battery swapping. The Chinese car manufacturer NIO has announced that it will come to Europe with a number of new electric models, the battery of which will be exchangeable at NIO's own exchange stations. The company is also working on the basis of battery rental instead of purchase. The question is whether it will work now, because there are quite a few bumps in the battery-exchange road.
First, it's very difficult to agree on a standard because then all the brands have to fit the same battery in their models, and that's very restrictive in their design. Second, a lot of carmakers see their specific battery technology – think of battery management and temperature control – as confidential business information. Also, battery swaps will lead to a significant increase in the number of batteries, because you need to stock quite a few at each swap station to meet demand peaks. Finally, battery technology is advancing so fast and costs are dropping so much that for the same money we are getting more and more battery in our electric cars, which we can also charge faster and faster.
Renting and changing batteries for two-wheelers is certainly a good option, and perhaps also for the cheaper car segment. Because basically, a small battery will then suffice, provided you can change in enough places in a few minutes.
Maarten Steinbuch and Carlo van de Weijer are alternately writing this weekly column, originally published (in Dutch) in FD. Did you like it? There's more to enjoy: a book with a selection of these columns has just been published by 24U and distributed by Lecturis.
Support us!
Innovation Origins is an independent news platform that has an unconventional revenue model. We are sponsored by companies that support our mission: to spread the story of innovation. Read more.
At Innovation Origins, you can always read our articles for free. We want to keep it that way. Have you enjoyed our articles so much that you want support our mission? Then use the button below: