(c) Pixabay
Researchers from the British University of Birmingham see a direct link between the number of COVID-19 cases and the level of air pollution caused by particulate matter in the southern Dutch province of Brabant.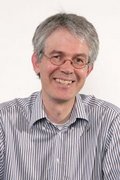 The British scientists have been analyzing the corona figures kept by the Dutch National Institute for Public Health and the Environment (RIVM) for all Dutch municipalities. As reported in today's edition of the Brabants Dagblad regional newspaper, they have drawn from this the conclusion that the number of hospital admissions and deaths due to COVID-19 increases in correlation with the amount of particulate matter in the air. The Eindhoven professor Jean-Paul Linnartz had already highlighted the correlation between particulate matter and COVID-19 in a Dutch-spoken podcast from Innovation Origins.
Back in April, Innovation Origins also reported on a World Bank study into the correlation between air pollution and COVID-19. The results show that particulate matter with concentrations of less than 2.5 μm in diameter is a very significant predictor of the number of confirmed COVID-19 cases and related hospital admissions. The research was led by Bo Pieter Johannes Andree of the Vrije Universiteit in Amsterdam.