@ Lagher & Sulocki.
About Hollbium
Founders: Stina Tang, Gloria Kraus, Dan McCormick in 2018
Founded in: 2018
Employees: 4
Money raised: We have been funded with grants and loans from Vinnova and Almi
Ultimate goal: Make farming a natural part of any indoor environment for food resilience, sustainable urban development and healthy green spaces.
Swedish company Hollbium is filling the empty walls of offices with a special hydroponic frame, called a Loop, in which vegetables can be grown. Hollbium is addressing the issues of climate change, pollution and food shortages. Co-founder Gloria Kraus speaks to us about the company.
Take me through this, why would we want a Loop in our office?
"We are dealing with population growth, climate change, environmental pollution, but also with a lot of food waste. We want to function as a turning point with our Loops, essentially a micro-farm. Our lettuces may be more expensive than those from the supermarket, but this is offset by the carbon footprint that is not left. Our lettuces and herbs also tend to taste much better than those from the supermarket because they are fresher. And of course, the biggest reward is that you can pick fresh, leafy vegetables and herbs every day. You can choose what you want in the Loop – basil, kale, mint – we will take care of it. All we need is an empty wall near an electrical outlet on which we can hang a Loop. At this point, it's a subscription service that includes the maintenance of these wee plants."
How do you minimize your carbon footprint?
"No packaging materials or pesticides are used, and the manufacture of the Loop is done in Sweden itself. The plants in the Loop grow faster and also live longer than crops in the field. There, they grow quickly and are harvested in one batch. Users of our micro-farm only pick what they need which enables the plants to continue to grow. The plants live off nutrient-rich water and are not planted in soil – it is a hydroponic system. This also enhances the flavor of the plants because they don't need to grow roots for food. The Loop is made in such a way that it can last a very long time overall."
Are there any other advantages to using The Loop?
"The Loop is putting smart growing systems and biophilic design together. That means we are bringing natural elements indoors to improve people's well-being. Having the summer smell and taste of strawberries in the winter triggers positive emotions. We aren't fighting over it yet, but such a strawberry is being watched closely to see when it is perfectly ripe to eat. We have plants and water that naturally filter the air, which in turn helps improve the office environment. The plants grow under full-spectrum light, which is also used in light therapy. Clean air, good lighting, and healthy food make a person healthier and relieve stress."
What can we expect from Hollbium in the future?
"We are busy developing Hollbium on several fronts. Right now, we're researching which other plant and fruit varieties we might be able to add to our range, but we're also working on expanding our customer base and our team. Urban areas such as London are of particular interest to us."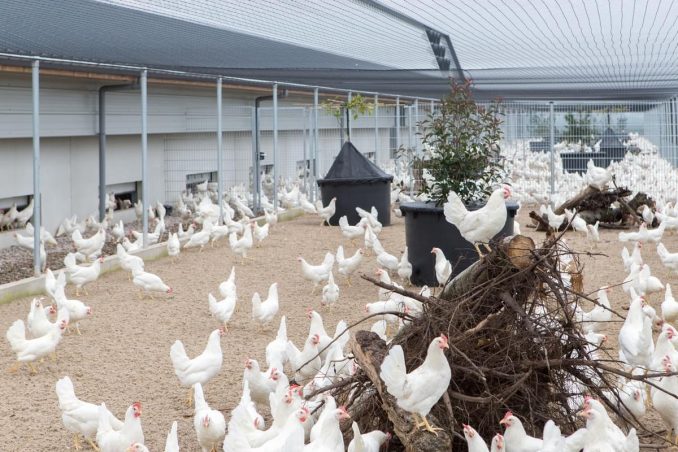 Be sure to read other instalments in this series.
Each day, Innovation Origins puts a start-up in the spotlight. Read them all here.