Noria founders: Rinze de Vries (left) and Arnoud van der Vaart (right). ©Noria
About Noria
Founders: Rinze de Vries en Arnoud van der Vaart
Founded in: 2018
Employees: 2-10
Money raised: -
Ultimate goal: Geen werk meer hebben, omdat al het plastic uit het water is.
Removing plastic from water and reusing it sustainably, that's what start-up Noria does. Founder Rinze de Vries tells us more about it.
What does Noria do?
"We provide plastic-free water. We do this by means of the 3R Method: Research, Remove and Recycle. In the research part we do research: where is the problem present and where does it come from. For this, we use geographical information systems, a kind of map with geographical information that we superimpose. This way we find areas where we can remove the plastic sustainably. Then we go to "remove." We do that with two systems: the CirCleaner and the CanalCleaner. CirCleaner is suitable for rivers, the CanalCleaner for inner-city areas and ports."
The systems show contours of the Dutch polder model. It uses an upward water flow and scoop wheels. This moves 95% of floating plastic from the water to shore. "Finally, we recycle. We use plastic for other products, but we also analyze it. From that comes data that we convert into information which we use to give advice to agencies like the government."
Read also: Europe is the leading region of innovation in plastic recycling and alternative plastics
How did the idea come about?
"I was born in Friesland. There I could always be found in, on, under or beside the water. After my childhood, I studied in Delft. In my final year, I took part in a competition organized by the Hoogheemraadschap Hollands Noorderkwartier. The question was: "How can we prevent plastic from our canals from ending up in the North Sea? I was studying engineering and had an affinity with water, so I entered and won. Ever since then, I have constantly continued to develop the idea."
What were the major challenges?
"Finding a customer. After all, plastic in water is a 'wicked problem': there is no clear person responsible. Plastic waste is thrown on the streets by users, so then the municipality is responsible for keeping the streets clean. But that only happens up to a certain level. The plastic that is left behind blows into the management area of the Water Board. Unfortunately, plastic waste is not one of their management tasks. This makes it difficult to set aside a budget for plastic removal. We deal with this by constantly adapting ourselves. There is no budget for plastic removal, but there is an innovation budget. We use those innovation budgets to test and further develop innovative systems and techniques."
What are your plans for the future?
"The best thing would be that in 10 years we have no work because all the plastic is out of the water. But that's unrealistic, unfortunately. In a few years, we will at least be the world leader in the field of sustainable removal of plastic from water, and making full-fledged products from it. We have two systems now, but our research shows that we need about 10 to 15 different types of systems to do it as well as possible at each location."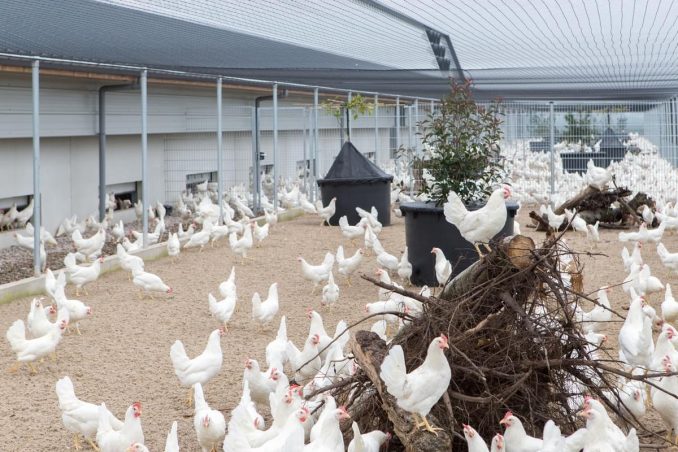 Be sure to read other instalments in this series.
Each day, Innovation Origins puts a start-up in the spotlight. Read them all here.