© Ziemi
About Ziemi
Founders: Luci Santema & Elianne Koetzier
Founded in: 2019, Delft, The Netherlands
Employees: 2
Money raised: -
Ultimate goal: To become the new standard in bike lights and thereby improving the visibility of cyclists in traffic.
The Netherlands is a land of bicycles. We cycle when the sun shines, when it rains, during the day and at night. Good lighting in the evening and at night is crucial for traffic safety. But are the current bike lights actually the safest way to provide lighting? Luci Santema and Elianne Koetzier of Ziemi are convinced that they are not. With their start-up Ziemi, founded in 2019 in the Dutch city of Delft, they are making innovative and above all safer bike lights. Elianne talks about this to us in this instalment of start-up of the day. 
How does it work exactly?
"Well, the company is called Ziemi, which is derived from zie mij (see me in English), and that is actually its main goal: to improve the visibility of cyclists in traffic. We have made a light that no longer faces the road, but faces the cyclist themselves. Thanks to the science involved in biomotion, we know that this is a safer form of bike light."
Biomotion? Please explain!
"Research shows this time and again. This principle is actually already being used to a lesser extent by placing reflective stripes on the ankles of dark rain suits, for one thing. But if you light up the moving parts yourself with a bike light, you create a situation where you are always clearly visible."
And can you still see the road well enough?
"The reflection of the light on their legs is enough for the cyclist to see the road clearly. The color of the trousers doesn't matter either, we found that important too, obviously. The biggest challenge was to make sure that the cyclist themselves aren't looking into the light and that both legs are illuminated. That is why we made a separate light for each leg. The casing also has a cleverly placed cover, so that the cyclist themselves are prevented from having to look into it."
Was it difficult to finance this idea?
"Not really. We deliberately opted for a combination of different forms of financing. Of course, we invested our own money and also brought in an angel investor. We set up a crowdfunding campaign as well, which was very successful. All of this together enabled us to manufacture 3,000 units. The feedback from the customers who bought this first version was extremely valuable and we are putting it to good use as we continue to develop it."
Ready for an electric bike, but too attached to your current bike? Teebike has the solution – Innovation Origins
The French company Teebike helps cyclists to upgrade their classic bicycle to an electric model in a user-friendly and sustainable way. Co-founder Marine Billis talks … Continued
Where will the future take you?
"First of all, we are working on its integration with major bicycle brands. That would already be a great step forward, but we notice that making adjustments to the frame, especially for our light, is still a bridge too far. However, lots of brands are enthusiastic and we are working on semi-integration, where the lights can be fitted as an option. This can also be very interesting for the major quick delivery companies, so we are looking at whether we can also have the light run on the battery of an e-bike instead of the current system that runs on a rechargeable battery."
"Secondly, in future, we would like to see changes in the law so that this type of lighting is officially recognised as a safety system. The current law regulating this is ancient, with the only requirement being to have a front and a rear light. If you take the law literally, our Ziemi would be illegal because it does not shine forwards. Luckily, we have already won a government-funded prize, so we will be fine in terms of recognition."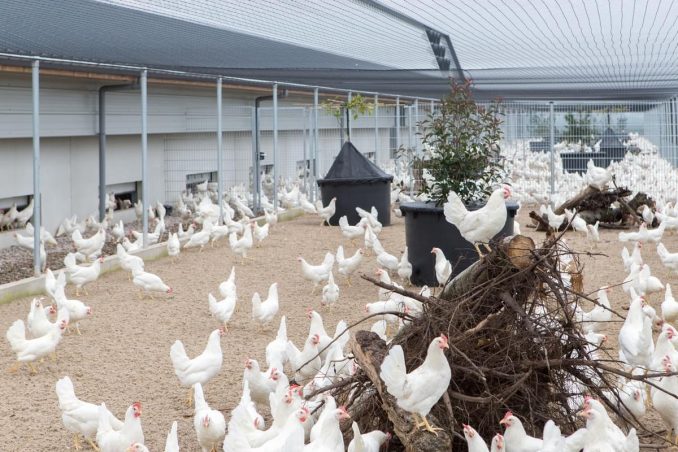 Be sure to read other instalments in this series.
Each day, Innovation Origins puts a start-up in the spotlight. Read them all here.