(c) Pixabay - Torsten Simon
About Arteria Technologies GmbH
Founders: Dr. Stefano Coss
Founded in: 2020
Employees: 3
Money raised: Ongoing revenue from customer projects in five figures; funding: AWS PreSeed, Greenstart 2021 initiative, Climate Accelerator, DENA (German Energy Agency) mentoring program
Ultimate goal: We want to deliver the digital infrastructure for the energy systems of the future, primarily driving decentralization;
In a decentralized energy market, individuals themselves produce the energy they need. The start-up Arteria Technologies is pushing for this development by providing the digital infrastructure for the heating networks of the future. Founder Dr. Stefano Coss has a PhD in energy engineering and worked for an energy provider before starting his own business a year and a half ago. He wants to show that using data is part of the solution, not part of the problem, as it is often portrayed. Coss in an interview with Innovation Origins:
Can you describe how Arteria Technologies works?
We are a software company in the high-tech sector, developing software products for the digitalization of the energy system. One of the first services we offered on our platform was a software tool to plan and optimize heat grids. It can be used for digitizing district heating or local heating networks and improving them later.
We digitize the heating networks by creating a data model based on screenshots or drawings and uploading it to our platform. There, it can then be used by the respective customer together with data management tools.
Much more complex are the real-time simulations we create of entire energy systems, such as heating networks. Here we use sensors to read in data and then conduct analyses and/or suggestions for optimizing operations. This is still in the development phase.
In addition to these consulting tools, we also offer planning and digitization software tools.
What motivates you?
Many of the problems we see in the energy system are due to a lack of data quality and data use. As a result, a great deal of efficiency is lost – especially when it comes to heating networks because they require fewer optimization steps than electricity networks. If we want to achieve the goals of the energy transition, we need more options for using existing data. I recognized this early on and therefore developed a technology that makes this possible.
What was the biggest obstacle you have had to overcome?
Convincing my wife (laughs). So there was no obstacle of a technical nature. What you have to overcome when starting up is your own fear – that's the biggest barrier.
Fear of what?
There are many things: financial uncertainty, fear of failure and not knowing what to expect. For me, it wasn't really a problem because I've always faced it. I find it boring to do the same thing all the time and felt my corporate job was not very challenging, so it fit for me. But still, a start-up is something where you have to take your environment with you.
What have been your greatest successes so far?
Getting the AWS PreSeed funding was a great success – and so was the acquisition of our initial customers. Our first one was a Swiss municipal utility.
Also interesting: In support of the energy transition, ING announces investments in EIT InnoEnergy
What role does Austria play with regard to the current order situation?
We cover the entire DACH region, although Germany is certainly the main market at the moment, also because the challenges in connection with the energy transition are 10 times higher there. Occasionally, we also receive orders from Eastern European countries that have a great need to catch up in the area of digitalization. Austria currently plays a minor role. Our portfolio ranges from high-tech applications to very simple digitization, and Austria is somewhere in the middle. In other words, digitization has already been implemented for the most part, but no one can bring themselves to embrace high-tech applications. Here, change is often perceived as threatening.
How difficult was financing?
Financing is always a problem. But we have financed ourselves through customer projects right from the start and have managed without investors so far. Currently, our orders are heavily focused on consulting projects. But in the future, we would like to generate more revenue through software.
Where would you like to be with your start-up in five years?
Apart from a few AI start-ups and software manufacturers working with outdated software, there aren't that many competitors yet. The market has to be prepared first. At the moment, many still believe that the energy transition will happen automatically because that's what politicians predict in their speeches. But that's not the case. There are people who are working towards this goal, and I am one of them.
What I would like is to be taken seriously. In the sense of 'Yes, we need this and we need to do this now'. Of course, I would also like to have a lot of customers and good sales.
What makes your innovation better than existing solutions on the market?
Our competitive advantage is in the technology component, which we are also continuously expanding. I've spent many years researching our proprietary technology and developed my own method of simulating distributed energy systems. Now I can use it to simulate energy systems faster and more accurately and make more realistic forecasts.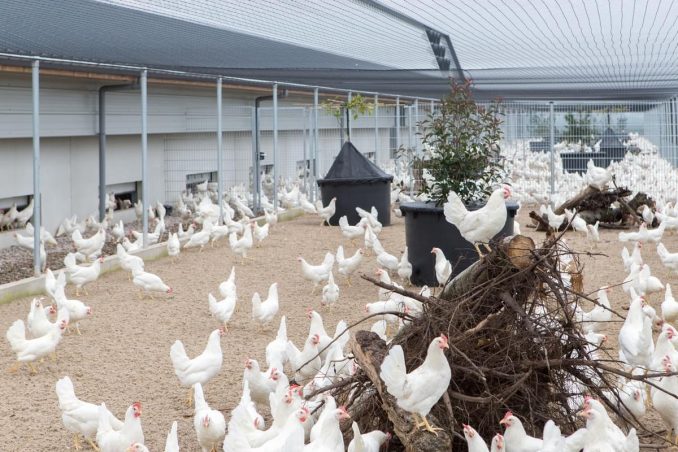 Be sure to read other instalments in this series.
Each day, Innovation Origins puts a start-up in the spotlight. Read them all here.