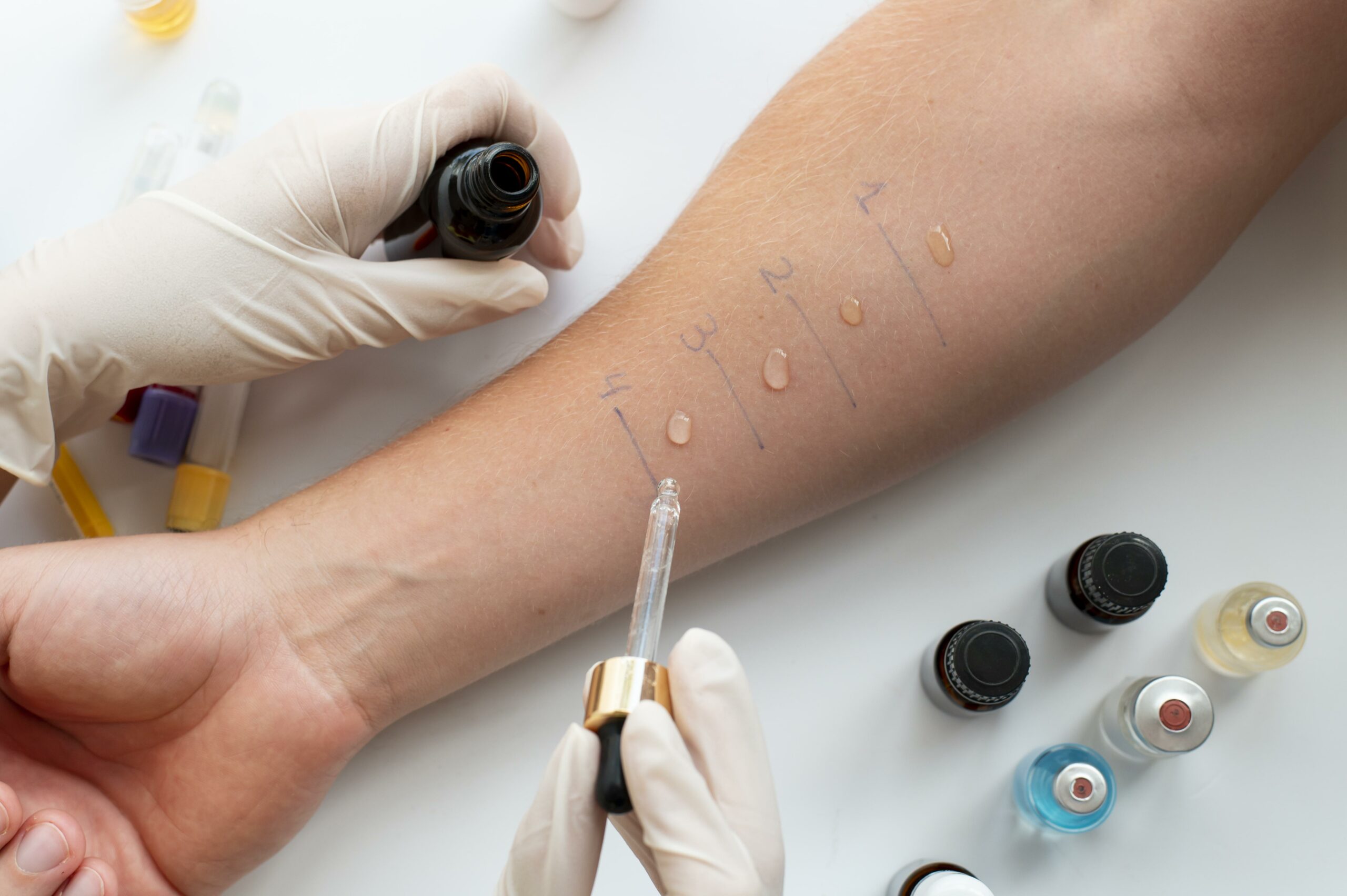 People with allergy symptoms can breathe a sigh of relief – thanks to the SkinLogic diagnostic solution co-created by a team from the Faculty of Electronics and Information Technology, it will be possible to conduct skin allergy tests more efficiently and obtain more reliable results, the Warsaw University of Technology (WUT) writes in a press release.
A great number of those who are allergic or suspect that they might be allergic know this pattern all too well –  a visit to a specialist, puncturing with special knife fragments of the forearm on which drops of allergen have been applied, twenty minutes of waiting for the result, and finally –  measuring the bubbles with a ruler. Researchers from WUT, together with a team of Prof. Jacek Stępnień (Milton Essex) and researchers from the Military Medical Institute, have come up with a solution that is supposed to help improve this pattern.
Introduction to diagnosis
From an IT point of view, SkinLogic is a data processing system. It is based on a device consisting of a tripod and two cameras: video and thermal imaging.
The patient's hand is immobilized in the tripod. The machine takes photos in visible and infrared light at fixed moments, recording what happens on fragments of skin treated with allergens. After receiving the documentation in digital form, it is time to use the algorithm created at WUT.
According to a standard procedure, the measurement of an allergic reaction is manual and not completely accurate. In the case of SkinLogic, the algorithm performs the measurement using images from the cameras. The system examines not only the size of the reaction, but also other parameters such as shape or unusual reactions. At this stage, the view obtained with the use of the far-infrared spectrum is particularly helpful.
Read the full press release here.
Selected for you!
Innovation Origins is the European platform for innovation news. In addition to the many reports from our own editors in 15 European countries, we select the most important press releases from reliable sources. This way you can stay up to date on what is happening in the world of innovation. Are you or do you know an organization that should not be missing from our list of selected sources? Then report to our editorial team.
Doneer