©Volare
About Volare Oy
Founders: Tuure Parviainen and Matti Tähtinen
Founded in: 2021
Employees: 7
Money raised: Maki.VC €700,000 €, Circular economy aid €1,000,000
Ultimate goal: To change how food waste and byproducts are processed and keep nutrients in the food chain.
Reusing waste from the food industry on an industrial scale to breed larvae for livestock and cosmetics. Finnish start-up Volare has built a factory that houses all these processes. Founder Tuure Parviainen talks to us about it.
What does Volare do?
"We have developed a circular method to process residual streams from the food industry into reusable protein powder and fats. To do this, we are using the larvae of the black soldier fly for the first time on an industrial scale. The larvae eat the waste and produce fertilizer in return. Once the protein-rich larvae are fully grown, we grind them into powder – an innovative sustainable food source for both people and animals. Soy and fishmeal can be replaced with this. Those products emit high levels of CO2 and also cause deforestation and overfishing. Our method is better than traditional methods, such as the production of biogas. That also releases a lot of CO2. Our powder is already processed in animal feed and fishmeal. The lipid fats are used in cosmetics."
Also interesting: German start-up breeds insect larvae as feed for farm animals
Where did the idea come from?
"Our idea is based on years of research, which I was a part of, for the Technical Research Center of Finland, the VTT. The innovative thing about it is that we are now working with the black soldier fly on an industrial scale. In order to make the life of these flies bearable, we utilize the latest biotechnology along with robotics, 3D printing and the Internet of Things. This enables us to deliver a high level of quality on a grand scale. We don't want to become a niche player."
What is it about your start-up that makes it important?
"We help other food manufacturers to make their processes more sustainable so that they can focus on their core business. Reusing residual streams and byproducts is a good way to reduce CO2 emissions. Our larvae are now used three-dimensionally, i.e., to process residual products, for proteins and for lipid fats. Research shows that a lot of animals have stomach and intestinal problems due to soy proteins in their diet. Insect protein remedies those issues. And if we look at the diet of salmon, the quality of farmed salmon only improves with our supplemental feed."
What kind of challenges have you run into?
"Starting a business like this poses three challenges: Getting the process up and running and proving that it can be done the industrial way. Next, we had to find customers who were willing to order large volumes before the factory was completed. And finally, we needed to have investors."
What does the future of Volare look like?
"We want to make Europe more self-sufficient in terms of sustainable proteins. Ultimately, we want to change the way food waste is processed, and thereby keep valuable nutrients in the food chain. We are keen to build a process that helps feed the world's population sustainably. We already have our operational roadmap laid out."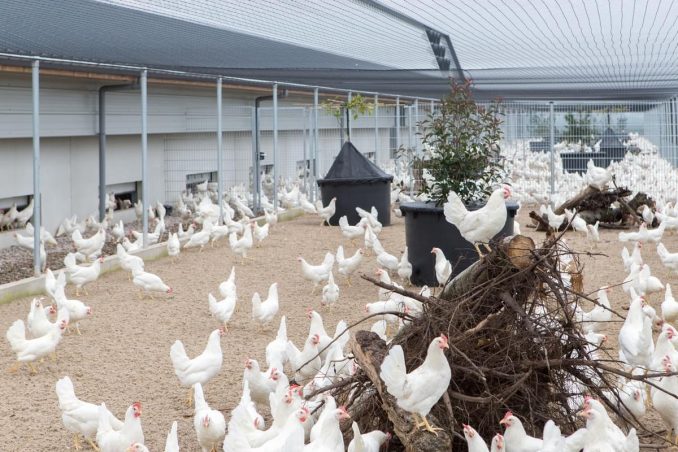 Be sure to read other instalments in this series.
Each day, Innovation Origins puts a start-up in the spotlight. Read them all here.