Dinant. © David Mark via Pixabay
About ImmoPass
Founders: Marc Guilmot, Pierre-Louis Firre, Nicolas Biquet
Founded in: 2018
Employees: 6
Money raised: 625,000 euro
Ultimate goal: Market leader in technical inspections of residential and non-residential real estate in Belgium, and in the future, Europe.
The start-up ImmoPass is the first independent Belgian organization dedicated to the technical inspection of real estate. ImmoPass is based in Brussels and the team is made up of five employees, including the three founders. It is a technical audit company focused on both residential properties and large residential projects with co-owner associations. ImmoPass performs an analysis of the condition of a building. An independent architect identifies the problems of a property and provides a cost estimate for their solution. ImmoPass thus aims to increase transparency in the real estate market. Tim Van Helden, one of the three founders, talks more about it to us in this instalment of Start-up of the Day. 
The three founders of ImmoPass were confronted with technical problems when they made their first real estate purchase. One of them, Pierre-Louis Firre, was able to cancel a purchase that would otherwise have cost him a fortune thanks to the last-minute advice from an architect friend. The architect pointed out structural defects and a moisture problem to him that Pierre-Louis himself had not seen.
From that experience, the founders then asked themselves the question: if you buy a used car costing ten thousand euros, a technical inspection is mandatory (in Flanders). How is it then possible that when you buy a house costing 300,000 euros, almost no technical inspections are legally required? In most Anglo-Saxon countries (USA, Canada, Australia) there is such a thing as the 'Home Inspection'. This technical inspection prior to a property purchase is not compulsory there either, but it does happen routinely. Nobody considers making such a purchase without an inspection by a professional.
What purpose does ImmoPass serve?
"We want to bring transparency to the market and protect consumers through a technical quality label for real estate. We offer technical audits, to owners, syndicates and managers of buildings, and for homes and apartment and office buildings. A priority is set for co-owner associations. This way, they can determine which resources from the reserve fund will go first to, for example, roof repairs. They also know that they need to top up the reserve fund in time to keep the building up to date. We make them aware that long-term energy targets are also being met. The majority of the orders are going to apartment buildings."
How does such an inspection take place?
"It involves a professional inspection carried out by a licensed ImmoPass architect. The technical audit is predicated on more than eighty inspection points. If the client wants, we can also make an inventory of any future necessary work and the costs involved. We use a standardized questionnaire. ImmoPass works closely with a network of experienced architects who undergo continuous training. "
"The architect certified by ImmoPass analyzes various aspects of the building, such as the roof, facade and floor insulation, the energy performance of windows and doors, the energy performance of the heating system, the sanitary hot water facilities, any ventilation and cogeneration systems and – should they be present – renewable energy sources – primarily solar energy."
And what happens after that?
After checking that everything meets the legal standards, the architect suggests where improvements can be made. They also take into consideration the specific characteristics of the building and the interests of the owner. It also provides a cost estimate for various options to make improvements. In addition, the report includes an estimate of the impact of these improvements on the overall energy performance of the property. Lastly, the report includes an overview of any grants available for carrying out these renovations. The in-depth analysis of the various energy-related issues allows the owner to set budgeted priorities this way."
A new directive is in place that requires every home to be energy efficient by 2050. Is there still a lot of work to be done?
"The average EPC label in Flanders for a single-family home is an E label, and for an apartment it is a C label. Through our audit, the customer receives made-to-measure recommendations to be able to achieve this long-term goal. There are already two energy requirements for co-ownerships and residential properties: the roof insulation standard and the double glazing standard. The lack of roof insulation can now already lead to the property being declared unfit. The absence of double glazing will gradually weigh more heavily in the assessment of the quality of the property and may lead to its being declared unfit from 2023 onwards."
New regulations are also coming to Flanders by 2023. What's behind these?
"Following the 2021 United Nations Climate Change Conference, the Flemish government decided to introduce a renovation legal obligation for residential buildings. From 1 January 2023, anyone who buys an energy-guzzling house will have to renovate it energy-wise within five years. In concrete terms, that means a renovation of the energy efficiency to at least an EPC label of D."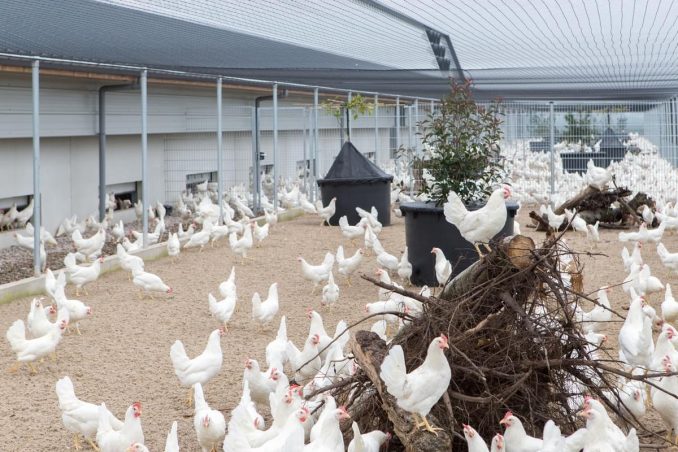 Be sure to read other instalments in this series.
Each day, Innovation Origins puts a start-up in the spotlight. Read them all here.