About NoA Biosciences
Founders: Gilles Amsallem, Koen Wentink en Carlo Cifiello
Founded in: 2019
Employees: -
Money raised: so far, only using equity, in the process of raising its first round of seed funding.
Ultimate goal: Offering an alternative, meat substitute product that is sustainable, tasty and affordable. By doing this, we want to contribute to a solution for problems in the food supply.
Minced meat for your bolognese sauce made from sawdust, wood residue and forest undergrowth. At NoA Biosciences, they aim to solve problems in the food chain by turning wood biomass into food. Not as an ingredient, but a complete finished product that can be enjoyed in all sorts of ways: as a burger, in pasta sauce, on a pizza or in a dumpling.
"NoA means 'no animal' in French," Koen Wentink explains, referring to the start-up's French founder, Gilles Amsallem. Wentink is co-founder and CEO at the start-up and tells us more about it in this instalment of start-up of the day.
First of all, why use mushrooms?
"With woody biomass as a base material, the choice for mushrooms is a logical next step. They also grow on wood in the wild. And the culinary experts all agree that mushroom-based products generally taste delicious."
So you are converting woody biomass into a meat substitute product. How do you do that?"
"In a nutshell, we convert woody biomass into a substrate on which mushrooms grow. That biomass can be anything: sawdust, wood residue left over from wood processing companies, or undergrowth in the forest. In any event, no trees need to be felled for our end product. Those mushrooms are grafted onto the substrate, grown and eventually processed into a fungi-based product that has about the same protein content as meat. We sell that end product as a fresh product to restaurants, caterers and then eventually to consumers."
What do you do with the leftover material?
"A lot of nutrients are still contained in the substrate that is left over. We recycle that as bio-fertilizer or food for insects. So, we make food and feed from waste products, without producing any waste ourselves. Biomass can be bought cheaply and is sometimes even free. That's what keeps our product affordable. Everyone agrees that we should eat less meat, but then you do need tasty and affordable alternatives."
Where are you at now?
"We are in the process of raising our first round of funding. We're in a fairly advanced stage of negotiations with a few investors right now. Together with them we hope to be able to start our first pilot. It will take one to two years before our product is available on a mass scale. In the meantime, we are looking at how we can accelerate its development. For example, we will soon start creating recipes with chefs and testing out our products in restaurants."
Vegan egg is strikingly similar to chicken egg – Innovation Origins
A Berlin start-up has developed the first vegan egg alternative that looks and tastes like a real egg.
Meat substitutes are hot. How are you standing out from your competitors?
"We are not affected by any supply chain issues or climate impacts. For instance, companies that use chickpeas for their meat substitutes recently had lower yields owing to the drought. This does not affect us, we start with biomass, with the raw materials themselves. Our production method also requires a lower amount of investment compared to many of our competitors."
Where do you want to be five years from now?
"Our mission is to have sold a million tonnes of product within ten years. That's a huge, ambitious figure. That means we will be producing commercially in Europe and America in five years' time."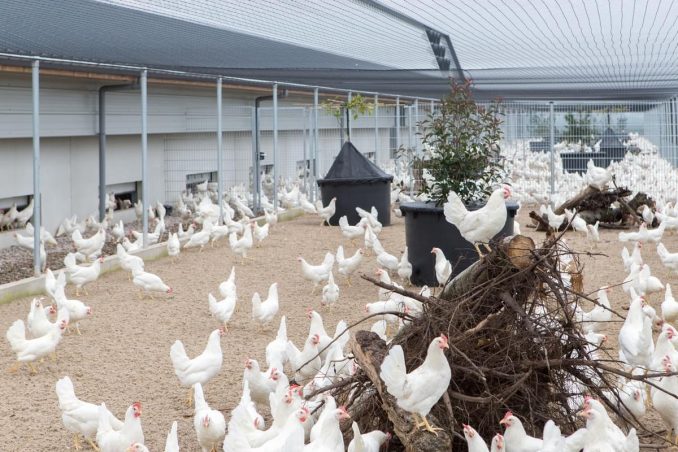 Be sure to read other instalments in this series.
Each day, Innovation Origins puts a start-up in the spotlight. Read them all here.