© Cheqroom
About Cheqroom
Founders: Vincent Theeten
Founded in: 2014
Employees: 50
Money raised: 14 million euros
Ultimate goal: -
Things are going well for the Ghent-based company Cheqroom. In March, the company secured 14 million euros in funding from the American investor Level Equity and has since opened offices in New York and Barcelona. Cheqroom supplies software to media companies, such as VRT, CNN and Netflix, to handle the deployment of their equipment and materials. The company was originally founded back in 2014. It had its very first customers just two years later. Cheqroom is experiencing tremendous growth on an international level in places such as the US and Canada. The company operates practically under the radar in Belgium. For this instalment of start-up of the day, Innovation Origins spoke with Diederik Syoen, head of marketing.
What have you designed?
"We have developed software that can manage and track the video equipment of media companies, among other things. These companies have to work a lot off-site with expensive equipment. We keep track of all the equipment they are using for them. That may sound simple. But large media companies have a wealth of equipment, ranging from hundreds of cameras, microphones and lenses. Often they are not even aware of what they have. Thanks to our platform, companies know where their equipment is, who has it and for how long it's gone and when it will be available for use again.
They also get to gain new insights. They see which equipment is used the most by production teams. So they have a better idea of what equipment they ought to reorder. They can also see the types of cameras that break down most often. We are always upgrading our product on the technology front. We're trying to improve integration with the physical world and looking at how we can manage the integration with GSP and smart lockers.
We make sure that people in the creative sector can devote a lot more time to what's really important to them. Which is creating great content, like video, animation and music productions. We give back time to creative people so that they can be creative. For example, they don't have to concern themselves with who's out with a camera or a drone. That's a really nice outcome for our project." 
 You have leapt into a gap in the market
"Yes, it felt like a kind of green field. There weren't very many solutions for this kind of problem. In lots of companies, this is still largely done using Excel or pen and paper. Managing it all is becoming more and more complex. Our growth is due to the fact that media companies themselves started looking for solutions to manage their equipment and came to us. We have grown mainly inbound, which means that people have been approaching us. The initial boost came from people who reached out to us. In the beginning, we didn't even have a sales team. That came later. We also relied a lot on word-of-mouth. Now, we are also working out new strategies where we actively seek out clients and form partnerships. By doing that, we've already been able to snare the biggest companies in the world, like FOX, TESLA…"
There has been tremendous growth in content production in recent years. How has that impacted your business?
"The sheer volume of media that appears online has skyrocketed. Content production has doubled in recent years. More and more multinationals are establishing their own content teams. That has also given us a boost in the industry. We have a lot of clients not just in media production, but also in the gaming and software world. That's booming business. We also have clients in church communities, which are much larger in the US than they are here. Plus, we also work for companies that produce electronics products, like Fuji, Sony, or Sigma. We're involved in all those segments, which are pretty big. They keep on growing due to the growth in content production. Access to technology has also been democratized. Nowadays, it's much easier to have access to a good camera than it was 10 to 15 years ago."
You are bigger in America than in Belgium. Why is that?
"In the beginning, our CEO did everything on his own. But at some point, he started looking for some strong people to surround himself with. This allowed him to hand over a lot of the responsibility. Each team grew their own group. That helped us to secure our funding. Throughout this growth, we have always focused on having a diverse team. The software world in Belgium is often male. We have chosen to be 50/50 female/male, even in the management team. That's quite extraordinary in our world. In the team, we have put together a really diverse group with 14 nationalities in Belgium. That creates a really nice vibe."
An investment of 14 million euros also played a role in the breakthrough in the United States. What have you done with it?
"70 percent of our clients are already based in America. It therefore stood to reason to attract an American investor who also has an office and the relevant network there. We immediately set up an American branch with this investment. So, we opened an office where Americans work. There are cultural differences, which does make it a bit uncomfortable for us at times as well. We aim to embrace those cultural differences. The first American profiles are already up and running. That makes it possible for us to solve a lot of operational problems. We are also much more efficient because of that. We are actually much closer to our American clients, which is why it makes it easier to start building our business there. Our goal is to become a true market leader in our segment. The aim is for this office to also become big and to grow, although our headquarters will remain in Ghent."
Have you got any tips for start-ups that also want to make it in America?
"Start-ups often assume that it is easier to become big in Belgium first and then in Europe. I think this is not always the case. Perhaps there are factors in the American market that make it more interesting to start there. There, they are used to working with subscriptions, which is not the case in Belgium. Everything is so much bigger in America. Our tool is also more useful for big companies than it is for smaller clients."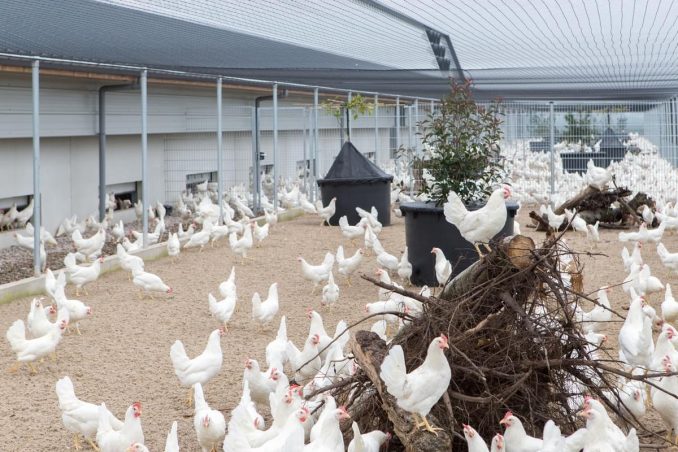 You can also read other instalments in this series.
Each day, Innovation Origins puts a start-up in the spotlight. Read them all here.