Lignin
About Lignopure
Founders: Joana Gil, Wienke Reynolds and Daniela Arango
Founded in: September 2019
Employees: 10
Money raised: Equity program from the city of Hamburg €175,000 total project. €2.2 mil euros in December 2020
Ultimate goal: To pave the way for the valorization of industrial byproduct. We want to inspire other companies and industries to tap into the potential of waste and convert it into valuable products.
The Grimms' fairy tale of Rumpelstiltskin tells the story of a gnome who knows how to spin straw into gold. A real-life German start-up in Hamburg is doing exactly that: they turn a bio-based waste product into modern gold – a petroleum substitute for many products. Currently over 100 million tons of lignin are produced across the world, a waste product that has vast potential in many industries yet is nowhere to be found in high-value applications. Lignopure is paving the way for tapping into this pot of gold. Cofounder Joana Gil shared details with IO.
What is the basic concept behind Lignopure?
"There is nothing basic about it (laughs)! It is a complex technology that uses a waste product from the pulp and paper industry: lignin. It is also produced by biorefineries, which produce lignin that is better quality – cleaner and sulfur-free."
"Lignin has great potential for a bio-based economy, but paradoxically, there have been next to no initiatives to create lignin with the quality that is required by end products from a consumer perspective. We aim to fill that gap by developing ways to convert lignin into a usable product. Companies are willing to use lignin, but have a petroleum-based infrastructure. So our bio-based products must both be usable by the current infrastructure and offer great performance."
What have companies been doing with lignin up until now? Have they just been throwing it away?
"Much of it has indeed been landfilled or burned for energy production, a process that I find frankly disrespectful. We extract from nature, but don't fully utilize what we've taken. Some lignin has been burned for energy. Lignin from pulp mills has a strong sulfur smell, so it is used in industries where this is not an issue. It is added to cement or used as a filler, for example. This is why we focus on lignin from biorefineries for our products. It is much cleaner."
Do you also provide the infrastructure for lignin?
"This is the second component of what we offer: services. We license our technology to producers so they can produce at a large scale using our lignin-based know-how. It also makes more sense economically to produce locally rather than ship significant quantities."
How did the founders meet? Did you study together?
"We met at university. I'm originally from Sinaloa, Mexico but always wanted an international career so I moved to Germany to get my PhD in thermal process engineering at the University of Hamburg. My research forms the basis for our work. Wienke Reynolds, a cofounder, also did a PhD in engineering at the Hamburg University of Technology. She leads our technology strategy and services. Daniela Arango, from Colombia, another cofounder, has an MBA and handles all regulatory aspects of our flagship product."
Is it just by chance that all the managers are women?
"We get that question a lot (laughs). Yes, it is just by chance. Again, we met at university. Our team currently has eight women and two men. But we focus on people's skills and the passion that they bring to their work. We are an equal opportunity employer."
I am very passionate about what we do. I feel strongly that somebody must take action. We have all this academic knowledge, which is great, but it must be applied!

Lignopure cofounder Joana Gil
How did you come up with the idea for Lignopure?
"The concept really came from the whole team. I brought in my experience working with the valorization of biomass from my previous work in the pharmaceutical industry in Mexico. I've always been fascinated by how you can convert waste into a valuable product."
"I am very passionate about what we do. I feel strongly that somebody must take action. We have all this academic knowledge, which is great, but it must be applied!"
What is currently your main target market?
"Right now, we are concentrating on the cosmetics industry. We are developing products and just commissioned a production facility in January of this year. In the future, we'll shift our attention to the food industry and later to pharmaceutical applications."
Also interesting:
Vertoro takes next step with construction of full-scale lignin plant
Idealfuel Project to develop renewable maritime fuels based on lignin
Renovating buildings is key to making Italy greener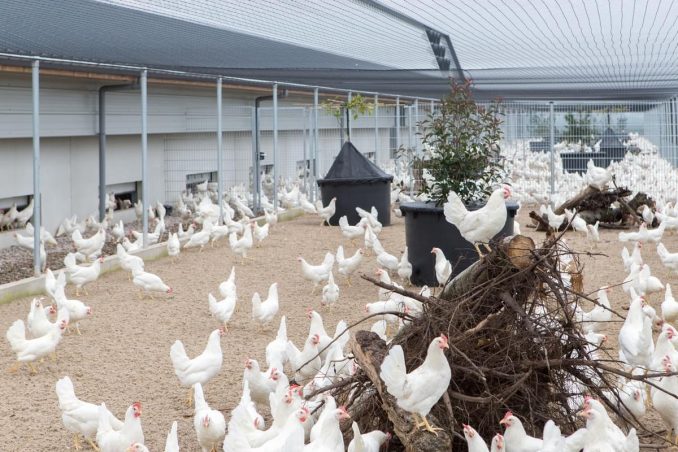 Be sure to read other instalments in this series.
Each day, Innovation Origins puts a start-up in the spotlight. Read them all here.