© Dutch Sport Tech Fund
About Dutch Sport Tech Fund
Founders: Mark Snijders, Eric van der Maarel and Alexander Janssen
Founded in: Alkmaar, 9 Oct 2020
Employees: 4
Money raised: 3+ million euros
Ultimate goal: To enable companies in sports technology to grow as fast as possible and investing in them.
"Join the winning team" is written large letters on the landing page of the Amstelveen-based Dutch Sport Tech Fund. The first Dutch investment company that invests exclusively in sports technology and sports data. Mark Snijders, the founder of Dutch Sport Tech Fund, played for the AZ and Port Vale soccer teams for many years. With his many years of experience within the sports and technology world, he managed to attract other big names. In this instalment of Start-up of the day, Snijders talks to us about his investment fund. 
Why did you start an investment company in Sports Tech?
"A while ago, I was having coffee with someone I've known from the AZ Business Club for ages and got inspired by the sports photos on the wall. You can invest your money in art, for instance, or in a business. We got into a conversation about investing in sports technology. Once I got home, it turned out that these kinds of funds do not yet exist in the Netherlands. At least, I couldn't find anything via Google. That was in July 2020. Three months later we founded the Dutch Sport Tech Fund. The idea that you can support young tech companies with your money, offer them a good ecosystem to help them grow further, caught the imagination of a lot of people."
"Just like putting together a sports team, when it comes to a company, you also have to put together a good team. What this investment fund needs, is knowledge and expertise. I was able to rally those people around me. We brought in the first investment in early 2021. At the same time we also made our first investment, which was in International Sports Groups (ISG). That's a sports tech company with a multisports platform aimed at helping teams perform better. One part of ISG is DotCom Sports (CVBA), which currently has over five hundred customers from twenty-three different countries. It's a typical scale-up."
It sounds philanthropic, but you are making money from this yourself, right?
"It's not all about the money for me. I really enjoy being an entrepreneur. It's like the equivalent of team sports. Holding up the trophy together at the end of a game. Inspiring everyone to use their qualities to the best of their abilities. Our mission is to make the world a better place by investing in sports, vitality and sustainability. Interesting products are currently under development and we want to help contribute to these. We want to achieve profitability and do our bit for something we believe in. It's a win-win-win for everyone; companies, investors and the general cause."
You are pretty confident about this. Why is that?
"In the traditional sense, sport involves watching soccer or field hockey. In the traditional sports world – including where I come from – trainers often lack enthusiasm for working with (sports) tech. That's a shame. Data helps to provide insight into how your opponents are doing. It should be seen as a tool to make other or better decisions. The irony is that the smaller a team is, the more open they are to tech. An example of this is AFC Bradford. They assembled a team based on a data model and are doing really well as a result. This is a great business case to inspire other clubs to improve their performance. We have to keep in mind that Gen Z will be the ones making the decisions later. They are already wholeheartedly embracing technology. That evolution is going slower in sports. We are speeding that up with our investment company."
How do you go about selecting the start-ups and scale-ups that you want to invest in?
"It is similar to the Dragons Den method. Start-ups submit their applications to our management board. They look at whether they meet our criteria; what product do they have? Is the company scalable? What is their exit strategy? An exit strategy is important because we have to use it to make sure we get our return on investment. The start-ups then present their business case in an elevator pitch. If this proves interesting, they first go through the due diligence process with innovation and a financial assessment round. Depending on how many points they score, we invest in a company that has milestones they need to achieve. At the moment, investors can participate from an amount of 100,000 euros. We are looking at how to make this more accessible to smaller investors who are fans of sports and technology. Many young people are keen to invest their money. If you are also a sports fan, then this is a very cool product."
How far along are you now with the start-ups and scale-ups that have signed up?
"Right now, we have a stake in seven sports tech companies, one of which has since made an exit. For us, that shows we've done the right amount of cherry-picking. In our funnel, there are more than forty companies up for assessment in categories such as human performance, data analytics, athlete branding, OTT content, eSports, Fantasy Sports and fan engagement. We are hoping to have a fund in five years' time with over forty participating parties of which the investment value is about thirty million euros."
"Marianne Timmer (former elite ice skater) and Roelant Oltmans (former coach of the Dutch women's hockey team) are making the pragmatic assessments. We have a lot of athletes around us who care about the product and are bringing more name recognition and more investors on board. That is not a goal in itself, but it does help. The prognosis is that the community will grow as a matter of course. We talk a lot about sports, and e-sports is also becoming more and more popular. Especially among young people between 14 and 25 years. That's the generation that will ultimately have the final say, and whom we are keen to invest in on a sustainable footing."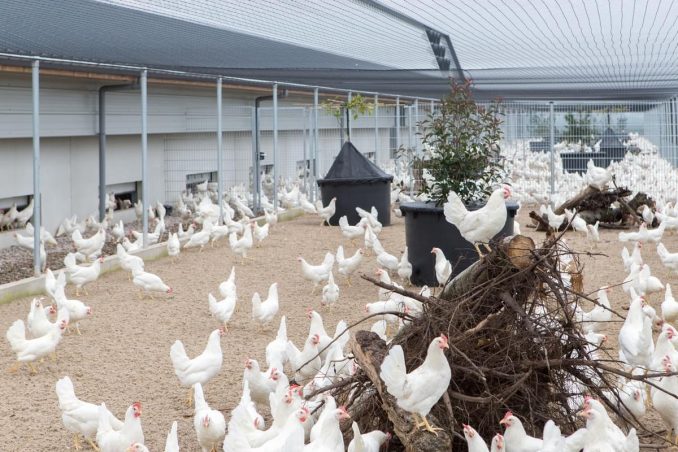 Be sure to read other instalments in this series.
Each day, Innovation Origins puts a start-up in the spotlight. Read them all here.