About Stage App
Founders: Thijs Verberne
Founded in: 2020
Employees: 10
Money raised: -
Ultimate goal: To become the market leader as an intermediary of internships in the Netherlands and abroad.
In this instalment of Start-up of the day, we talk to Thijs Verberne, founder of the Valkenswaards Stage App. 'Stage' is the Dutch word for 'internship'. Verberne has never done an internship himself. In fact, he has never even studied. Entrepreneurial blood was always in his veins and after secondary school he left his academic career behind him. He immediately set to work as an entrepreneur. He first built two escape rooms, and now a website and an app to connect companies and interns to each other more efficiently.  
It's quite an iteresting choice to go for an internship app if you have never done an internship yourself.
"Ha ha, yes. I know it's pretty unusual. Although in the years after I'd already quit school, I had the opportunity to train trainees. I personally wasn't made for the school system. Take compulsory subjects under a set regime? – No, not for me, I have to be able to do my own thing, to have a life, that's when I get enthusiastic. I learned more after I left school than when I was still at school. Entrepreneurship is more my thing. That explains this project. It is a forerunner to a project we are also working on. I can't and don't want to say anything more about that in this interview."
Youply matches students with internships based on reviews – Innovation Origins
An overview of internships that best fit a student's personal preferences. Platform Youply tries to make a perfect match.
What's innovative about your company? Surely you already have Stageplaza and similar websites?
"We are not necessarily innovative. We ran tests before we set ourselves up as a foundation, and it turned out that many internship companies and interns don't know how to find each other at all. Yes, from the government there is Stagemarkt, for example, but the matching rate is low even there. Many students (seventy percent) look for their internships online, of those, eighteen percent find an internship. That is really a very low percentage, we thought things could be done differently."
"We are not only a platform for companies to put their internships on, we also think things through in a proactive way with them. Does a company only have a brief text? Then we call them with the suggestion to include a photo and make the text more appealing. We also have contacts with educational institutions and we are currently in talks with SBB and the government for cooperation in the future. We have the companies, they have the students."
Right now you have 12,910 internships online. How quickly are those places filled?
"Those are locations for internships. One location can have several internship positions listed. So, at the moment there are something like 12,000 companies online, but 70,000 companies have an account in our system. In the beginning we did the acquisition by email, that was the easiest. Our company is growing so fast now that we are also in talks for new employees. Once we have them, we can also start approaching companies by phone."
"I don't have the figures to hand. It changes a lot in terms of companies and industries of course. How quickly a placement like this is filled also says something about our service. This is something we are all still working on, also improving the website and app, adding other filter options and so on. We help the companies and students by being a link, but ultimately they have to decide jointly whether they want to proceed. We have no part in that."
What does it cost for a company or student to use your service?
"A company can put an internship online for free for thirty days. After this trial it will cost 12.50 euros per month, in case of an annual subscription it costs 7.50 euros per month. Companies can pause their subscription each month. An internship remains online as long as this is needed. The use of the app is free for students."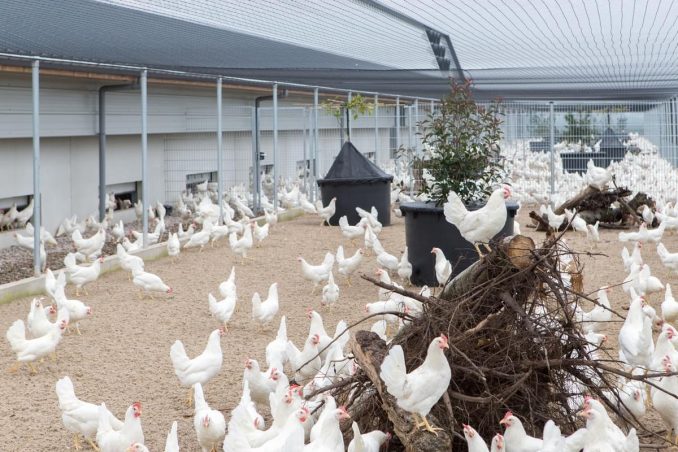 Be sure to read other instalments in this series.
Each day, Innovation Origins puts a start-up in the spotlight. Read them all here.