© Kleen Hub
About kleen Hub
Founders: Robert Dichtl, Giuseppe Lanzafame, Simone Favorito
Founded in: 2019 in Copenhagen
Employees: 3 tech employees, and 9 interns
Money raised: -
Ultimate goal: Eliminate disposable packaging in the coffee and food takeaway industry.
First scooters and now coffee cups – this is the beginning of Kleen hub's journey in the sharing economy. The Copenhagen-based start-up provides an online return system for coffee cups and food boxes. Through Kleen hub's app, customers can order food and drinks from 110 cafés and restaurants, and ask for a reusable box instead of a single-use one. Once they have finished with them, they have 10 days to return the box to one of Kleen hub's partner cafés. Currently, more than 4200 people use Kleen hub's app to get and use reusable boxes and cups. Co-founder Robert Dichtl tells in this edition of the Start-up of the day how charging cafés for this solution is a cheaper, greener, and smarter solution for everyone.
How did Kleen hub come about?
"My two co-founders, Simona and Giuseppe, moved in together when we were studying for our masters back in 2019. The three of us were sitting on the couch thinking that it was a shame that we had so much plastic around us from the move. From there, we started brainstorming on ways that we could improve the situation, and came up with the idea of creating a return deposit system for cups for cafés and restaurants.
One week later, National Geographic organized the competition "Ocean Plastic Innovation Challenge", and we applied to take part. The first idea entailed cups and boxes made of bamboo. We made some pitch decks and even flew to Washington DC to present our idea. We didn't win anything, but we learned a lot.
Read also: Foodiz digital canteen aims to let office workers eat healthier
After that, we won another competition in Copenhagen and started developing our idea for a festival, but three months later, Covid-19 hit us. Then the only way forward was to tackle take-away waste.
We realized early on that producing bamboo boxes was too expensive, so we looked online for samples of metal boxes, and hired an app developer to create a digital system for our idea. The next thing was to talk with cafés and restaurants. We launched in Copenhagen in October 2020."
Was it difficult to convince cafés and restaurants to pay for your solution?
"It was a learning process. The baristas, usually young people, like the idea because of its environmental impact, but the owners are more focused on the price. They appreciate it that it's green, but if it's too expensive, they won't do it. They realized that our option was cheaper, and they also like the idea that people go back to return the boxes or cups and might buy another coffee or food. We have now partnered up with 95 cafés and 15 restaurants, and we're now launching a different kind of packaging made of reusable plastic [instead of recyclable stainless steel]."
Which difficulties were there to overcome?
"Finding the right product and understanding how to develop an app, since none of us has a technical background. It wasn't easy, but we felt that it was the right thing to do. We used a lot of our savings for the app, and we have ten thousand cups in stock, so, just like all start-ups, we need to do some fundraising. Fortunately, we've had investors reaching out to us, and it is nice that they see potential in the team and the product. But it will take some months or even a year to make money."
And what are you most proud of?
"Oh, that's a good question… We're still in business, still doing things. It's nice that investors come to us, and that some are impressed with the momentum that we're gaining and how many users and partners we have. I'm also proud of our team and our new office.
Although we are quite humble. We never celebrated our first 1000 users, for example. In the beginning, we didn't even focus on ourselves, only on showcasing our product. But we realize now that we can be more vocal about who we are and our journey, and that people appreciate seeing the faces behind the brand."
What are your plans for the future?
"Staying alive! [laughs] Our plan is to definitely scale this up and solve the single-use waste problem. Denmark is a small country, so we also want to get more products and expand to different countries and cities."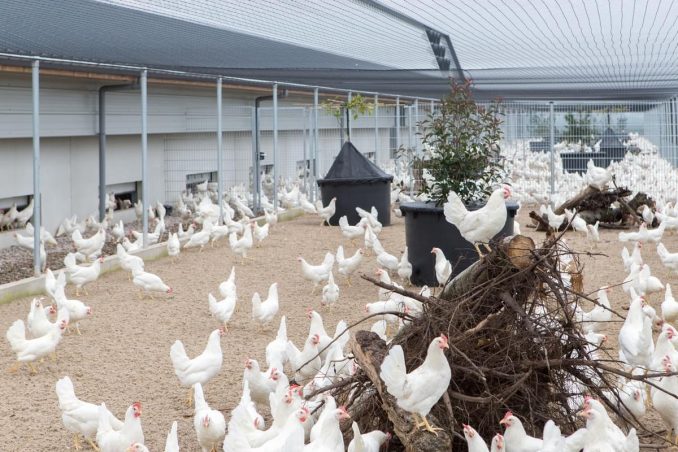 Be sure to read other instalments in this series.
Each day, Innovation Origins puts a start-up in the spotlight. Read them all here.