About Orbisk
Founders: Richard Beks, Olaf van der Veen and Bart van Arnhem
Founded in: 2019
Employees: 25
Money raised: €1,600,000
Ultimate goal: -
The global issue of food waste is in urgent need of a solution. A Dutch start-up developed an image recognition system dubbed Orbisk. It automatically recognizes what kind of food is thrown away, how much, and at what time of day. It compiles all of the data on a clear dashboard and provides information on how to extensively reduce food waste.
By using it, Orbisk can reduce food waste in companies by up to 70 percent. The company is currently expanding internationally and has set an ambitious target. Orbisk aims to save over 100 million kilos of food waste annually in professional kitchens by 2025. Richard Beks, Co-founder of Orbisk tells us more about it.
What was your motivation to develop Orbisk?
"Together with Olaf van der Veen (CEO) and Bart van Arnhem (CTO), we wanted to do something for a more sustainable food and service industry. We were shocked when we saw how much negative impact we have on the environment and nature. Both Olaf and I worked for Albert Heijn, a major retailer in the Netherlands. Actually, we were mostly just selling people more and more bad food, like potato chips and fries. Then we asked ourselves what we could contribute to a better world with our capacities and what's possible. That's how we discovered the problem of food waste in large kitchens. Olaf called Bart, the smartest developers he knew. I joined a bit later, at the beginning of 2019 when the first prototype was built. The device is based on AI (artificial intelligence), which allowed us to tackle that problem."
Can you walk me through the process, how does Orbisk work exactly?
"We install our Orbisk machine in the kitchen of mainstream restaurants. The machine consists of a scale where you place your wastebin. Attached to the scale there is a camera module and a touchscreen. Anytime when somebody throws something into the bin, they first show the food to the camera. Just by doing that one easy movement, our system is gathering information about the weight and type of foods. We use image recognition to differentiate between food items. The system can distinguish between, for example, zucchini and lasagna and can recognize a sandwich with cheese.
All of this data is assessed and put on a dashboard. Therefore, after a few weeks of use clients can see how much their restaurant or catering company has wasted. They can also see which type of food items were thrown away at what time of the day or of the week. With this information in mind, they can then start reducing food waste by e.g., altering portions or even changing their menu.
Why is your product different from other existing products on the market?
Orbisk is a product that requires no effort whatsoever by its users. It doesn't need any manual input or a training period. As soon as it is connected to a power source, the machine starts gathering data and provides the first insights after 24 hours. After the first week of use, the user has access to useful data and can start implementing changes. What also makes Orbisk unique is that the machine can make a difference between the food preparation bin and the bin used for leftovers. This provides an answer to the question as to why food waste is happening.
Read next: NoFoodWasted and the app combating food wastage
What difficulties did you have to overcome in the process?
Mostly the fact that we were bringing a high-tech product into a kitchen environment. We had to take into consideration that this busy and intensive workplace requires a product with a high level of durability since the Orbisk is meant to serve a company for several years. We had to develop a start of the art image recognition model, which was new when we started. When we started out in 2018 it was really new and high-tech. We had to program the software ourselves to be able to recognize all sorts of food, and in any state. Orbisk mostly takes photos of half-eaten food or just morsels of food. That is something totally different from recognizing a food item as we see in supermarkets.
What has been the biggest success so far?
The greatest compliment we can get is from the clients who are saying that it really is a solution. They claim that it fits well into their working environment and helps automatize their everyday production processes. Also, what I'm really proud of is that despite the pandemic, we have still thrived. Our investors stayed and continued supporting us throughout this hard time and now we are growing at a rapid pace. We are currently expanding across the Netherlands and our products are used by the 20 biggest restaurants and catering companies. We are now in the testing phase. Our team is constantly in negotiations to be able to cover a much bigger scale. We are present at 100 locations currently and will grow to around 250 locations this year.
Are you planning any special development?
We are working on a next-generation food monitor, which will be beneficial for smaller companies with tighter budgets. It comes with a lower price and less insight but still makes a huge difference. We will start brainstorming about this new product at the end of this month and see how and when we can develop it. The other development which is taking place is to add a smart assistant to the existing system. We are planning to have a model which is not purely descriptive (telling the user what type of food is wasted and when) but is a bit more complex. We hope that it will be able to calculate the kind and amount of food the user needs to purchase for his/her business. With the aim of minimizing waste as much as possible.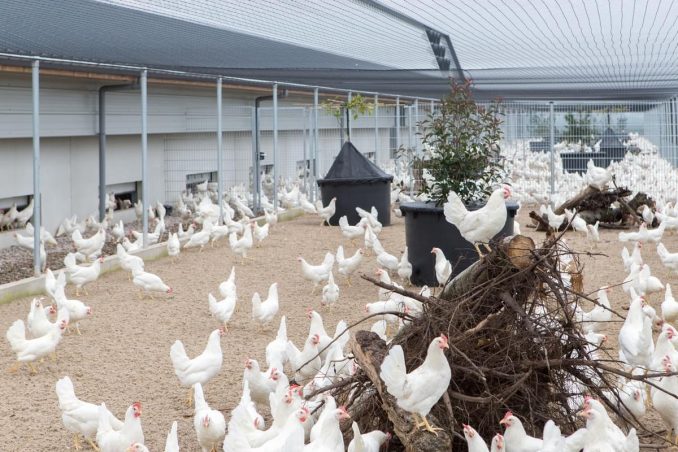 Be sure to read other instalments in this series.
Each day, Innovation Origins puts a start-up in the spotlight. Read them all here.