Women-led start-ups in Europe are rising in numbers – in 2020, over 20 percent of the companies funded by the European Innovation Council had a female CEO – yet equality is far from being achieved altogether. In an effort to bridge the gender gap in innovation, the European Commission is working on initiatives to promote and foster women-led innovation across the Union. 
Last month, EU commissioner for innovation Mariya Gabriel named the winners of the EU Prize for Women Innovators. They are Merel Boers – CEO of Nicolab, co-founder of Fresh.Land Mathilde Jakobsen, and Daphne Haim Langford – the CEO of Tarsier™ Pharma. Each of the women received a €100,000 cash prize. 
In addition to them, the Rising Innovator award was given to Ailbhe and Isabel Keane of Izzy Wheels, who received €50,000. This prize is for exceptional innovators under 30 years of age.
"This year's winners are the bright hopes that will help change the face of innovation and pave the way for more women entrepreneurs in the future," stated commissioner Gabriel during the prize-giving ceremony.
The EU Prize for Women innovators awards the most talented women entrepreneurs from the EU and countries associated with Horizon Europe (the EUs funding program for research and innovation) who founded a successful company that has brought innovation to the market.
Disrupting the food chain
Mathilde Jakobsen is the CEO of Fresh.Land, a digital marketplace which enables the sale of fresh products directly to consumers. The Danish platform takes care of logistics, payment, and legal aspects in an all-in-one solution.
The work of farmers is paid fairly this way and customers get quality goods. At the same time, Fresh. Land helps to reduce food waste and emissions by shortening the food supply chain.
"We are disrupting the food industry by making the middlemen obsolete, and they don't like that", explains Jakobsen. "We are now becoming a serious threat, also for some of the retailers, because – thanks to our platform – farmers and consumers can build up a relationship with each other, which is impossible to establish in retail shops."
Therapeutics for ocular inflammation
Tarsier™ Pharma develops bio-inspired medical solutions addressing the treatment of autoimmune and inflammatory ocular diseases. Daphne Haim Langford holds a Ph.D. in Biophysics and founded the company back in 2016.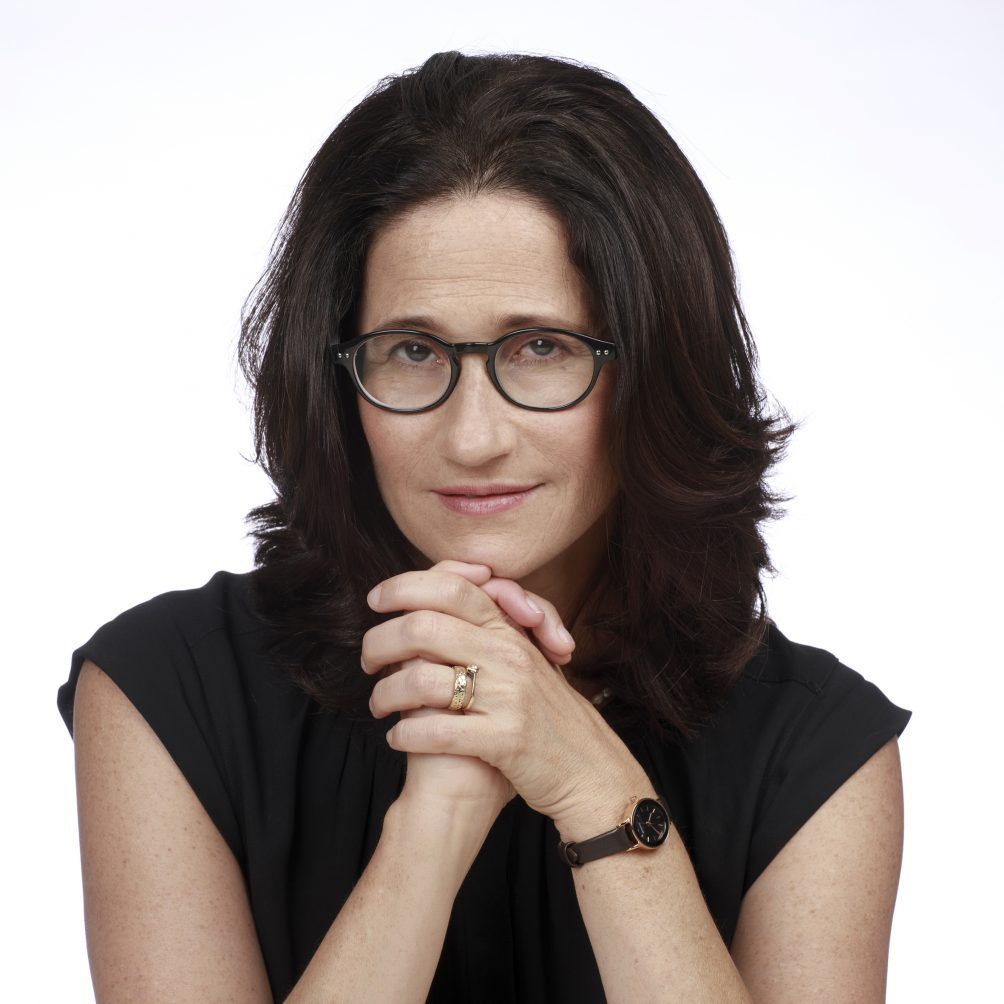 She has experience as an investor, an entrepreneur, and as an executive – given her 20-years-long career in the biomedical industry. Langford also co-founded the Israeli Biomimicry Organization, a non-profit organization to raise awareness on biomimicry, which gets its inspiration from nature for its biomedical solutions.
Lack of women role models
In spite of a rising number of women entrepreneurs, the innovation world is still predominantly male. Consequently, women are themselves faced with many more challenges than men.
"There are plenty of them. From taking a train by yourself in a foreign country to sitting in conferences that have a majority of male speakers. Moreover, venture capitalists are usually men", says Langford. "Fortunately, we are on a journey to change things, and the hundreds of applicants for this competition are proof that this kind of change might happen earlier than we expect."
In shifting towards a more inclusive society, symbols are meaningful. "There is a lack of role models, as we don't associate women with power yet. I have been inspired by two men: Elon Musk and Steve Jobs, because I didn't have any female role models. I have always told myself: 'I want to do what my male colleagues did'. But you need a lot of self-awareness to keep on going", Jakobsen notes.
It is also a matter of taking some simple steps to pave the way for the emergence of these types of female role models. Being more inclusive when choosing the panelists for a conference is one of the points that Langford raises.
Women-led companies receive less funding
According to Jakobsen, the gender gap remains gapingly huge in Nordic countries too. A study led by Unconventional Ventures found that women-founded companies raised just 1 % of all capital invested in start-ups in 2019, while mixed-founded ones received about 6 %.
"Since the data is here, we need to publicize it to raise people's awareness. We also need to understand why women are not getting enough funding, are we underselling ourselves? Are males overselling themselves? What's the reason behind these choices?" Jakobsen asks.
Venture capitalists' approach plays a crucial role as well. "They ask men how successful their company will be, whereas they ask women about the challenges they are facing. Just with those two different approaches, you are already directing the answers", Langford clarifies.
"If somebody is asking you about the challenges, then talk about the potential your company has", Langford suggests.
Cooperation leads to success
But what does it mean to be an innovator? Jakobsen underlines the "ability to respond to daily challenges." Langford also focuses on the "internal urge to solve problems".
On the way to success, many more factors come into play. Recalling commissioner Gabriel's words, Langford highlights the importance of building relationships with other companies of the same realm.
Langford: "I am part of a Whatsapp group with 40 CEOs from ophthalmic innovation companies. We help each other on a daily basis, asking and giving each other advice, as well as mentoring. This kind of non-stop flow of information is key to successful innovation."
In fact, fostering innovation requires an open environment, and the EU is one of the best in the world in this regard.
"The open market is a huge bonus. It makes the business environment easy to set up and to trade-in. The EU has a scale thanks to its own market and it is very easy to access that", says Jakobsen. "However, to make innovation happen, you need to be able to make mistakes, and that matters for innovators."
Want to know more about women-led start-ups? You can find more stories here