About Ziggy
Founders: Lucy Bennett
Founded in: 2021
Employees: 7
Money raised: -
Ultimate goal: To be able to test their product with a wide range of people with disabilities and introduce Ziggy to as many people as possible.
Many people in wheelchairs have disabilities that require constant attention and care. It can be of crucial importance to be able to see their facial expressions also while out walking in a park. The construction of a wheelchair for everyday use doesn't make that possible. Therefore, caretakers often struggle to monitor their patient's reactions. To overcome this problem, an innovative side-by-side wheelchair accessory was developed at the Delft University of Technology (TU Delft). It is has been dubbed Ziggy.
Verbal communication can be extremely difficult and sometimes impossible for people with certain disabilities. By pushing their wheelchair from behind, a huge part of the interaction between the person pushing the wheelchair and the wheelchair user is blocked. Without eye contact, we not only lessen the enjoyment of interaction between them, we also prevent the caregiver from keeping an eye on the safety of the wheelchair user. For example, an epileptic seizure due to the light stimuli outdoors could be detected earlier.
Together with professor Heike Vallery and PhD candidate Bram Sterke, Lucy Bennett found an incredibly elegant solution with a simple push bar and a modified castor wheel. Lucy is now working towards setting up a start-up together with Job Sesink, a current TU Delft honours student.
What was the motivation to create Ziggy?
Lucy Bennett: I'm a mechanical engineer and I started the project. The motivation came from a physiotherapist, Nicole van den Dries-Luitwieler whom we met. She has a daughter with mental and physical disabilities. She is in a wheelchair and she can't talk. So, in their everyday lives, it's a huge challenge to be able to see her face to communicate with her. Her daily struggles are what motivated me to find a solution for this. We had this really heart-wrenching case to work with and we hope Ziggy can help them in their day-to-day interactions.
How does it work?
Lucy Bennett: If you would just put the bar to the side and push, you would go in circles. This obviously wouldn't be a good solution.
Job Sesink: Therefore, what we did was to add an extra wheel in between the two regular castor wheels. The special castor wheel compensates the side-pushing force. The great thing about this is that it doesn't require any extra force to push because the movements lift each other up. You just need to push the same way as you would when you push from behind.
What were the main difficulties you had to overcome during the development of the product?
Lucy Bennett: We are still in the development process. We've got the idea and the concept which all seem to be working very well. It's a long process which leads from the idea to a product that people actually want to use. We are talking to users to find out what suits them and what doesn't. We also have a questionnaire to enable interested users to sign up for demos this summer. There are a lot of questions to answer still. It's also challenging to test the product with different kinds of disabilities.
What are you working on now?
Job Sesink: Two things are happening at the same time. On one hand, the product development and on the other, steering towards setting up the start-up. We are doing our best to deliver a great product to our users. In order to do this, we are now also looking for investors.
Lucy Bennett: We would like to get Ziggy to users as quickly as possible. The certification process for a medical device however can take one or two years. We are hoping that we can demonstrate a prototype in summer 2022.
Who is Ziggy intended for??
Job Sesink: We currently see two demographics: wheelchair users who are non-verbal and therefore eye contact is imperative, and those who have dementia and may suffer confusion if they can't see their caregiver. We have already had a lot of future users getting in contact, eager to do trials with Ziggy. We think this is really encouraging and get a lot of personal motivation from these stories.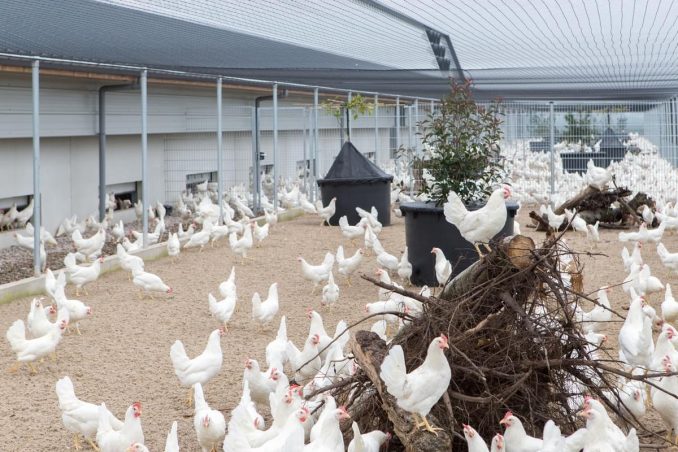 Be sure to read other instalments in this series.
Each day, Innovation Origins puts a start-up in the spotlight. Read them all here.