(c) CS-Blocks
About CS-Blocks GmbH
Founders: Christian Spaar and Christoph Schechinger
Founded in: 2021
Employees: 3
Money raised: Own investments, turnover since January 2022
Ultimate goal: Build up a solid mid-sized company with brand character
The planning phase is often difficult for the builder because he cannot imagine the paper version of the floor plan in reality. Some things can only be seen when the framework of the building is already in place or when you have already moved in. But by then, changes are no longer possible. Christian Spaar, co-founder of CS-Blocks, experienced this in his own building project. He tried to solve the problem by drawing the floor plan in a parking lot. But even that didn't produce the clarity he had hoped for. During the construction phase, he then got professional support from Christoph Schechinger, who was the technical manager of quality assurance at the time. The two became friends and together came up with a solution that they now offer in their joint start-up: using plastic building blocks to make a physical version of the floor plan in advance. In our Start-up-of-the-day series, Schechinger talks about the challenges of a start-up.
What problem are you solving and why is it important?
We give the client confidence in their building project by giving them the opportunity to walk through, touch and understand their floor plan. We do this by building the floor plan in its original size using modular plastic building blocks. This helps to avoid planning errors, such as those that can occur when positioning doors and windows or the size of individual rooms. These are planning errors that can only be corrected afterwards with a lot of money and trouble – or not at all. The inspection of the floor plan in original size is thus meaningful and important for the builder. But the cost of the floor plan inspection is only 0.9 percent of the construction cost. A square meter of a house, ready for occupancy, currently costs approximately €2,800 – and continues to rise, since building materials are becoming increasingly expensive. A square meter with CS-Blocks costs a maximum of €25.
Was there ever a moment when you wanted to give up?
We came up with the business idea in 2021 – in the middle of the pandemic – and ordered our modular plastic building blocks in the U.S. Because of the disrupted supply chain, we didn't know when the blocks would arrive. But we needed them urgently to create visuals and make the benefits of our concept understandable. Due to the delivery delays, however, we had to do this almost exclusively in words, with the result that while almost everyone understood the problem, they didn't understand our solution. This cost us a lot of energy and resources, and we had many interested parties but few takers.
In addition, it was risky to buy thousands of bricks without knowing whether the floor plan would actually work as we had planned. We did not know whether our idea could be realized as envisioned until the very first model was put together. When the bricks arrived in two shipping containers on December 23, 2021, it was the best Christmas present we could have wished for. Shortly thereafter, we built the first floor plan and found that it far exceeded even our own expectations. Giving up, however, was never an option.
What really makes you proud?
When the client sees the construction of their floor plan for the first time, it is a very emotional event that always shows us how much we are helping them. One particularly moving moment was when a builder brought her blind mother to see her floor plan so she could visualize it, too.
Was it difficult to get financing?
Financing was involved, but not difficult. Of course, there are many tasks and hurdles, but the bank was enthusiastic about our idea from the beginning.
Could you imagine a better place for your start-up?
We have found a really good location. Our hall is located in Augsburg, close to the city center, and with about 1,000 square meters of space, we have enough room to make our customers' floor plans a reality.
Where would you like to be with your company in five years?
Our goal is to build a people-oriented, solid and forward-looking company. In five years, we would like to be a strong brand that stands for more safety in construction planning with several locations in Europe.
What makes your innovation better or different than existing things?
Solutions available on the market for visualizing floor plans are virtual tours via 3D program on the computer and imaging using a beamer on the floor. Neither is suitable for creating a sense of space and can therefore deceive the imagination. By contrast, we have real walls to touch and feel that really give you a feeling for the dimensions of the house. The builder can walk through real rooms equipped with furniture, helping them test the day-to-day suitability and tailor the floor plan to their own needs.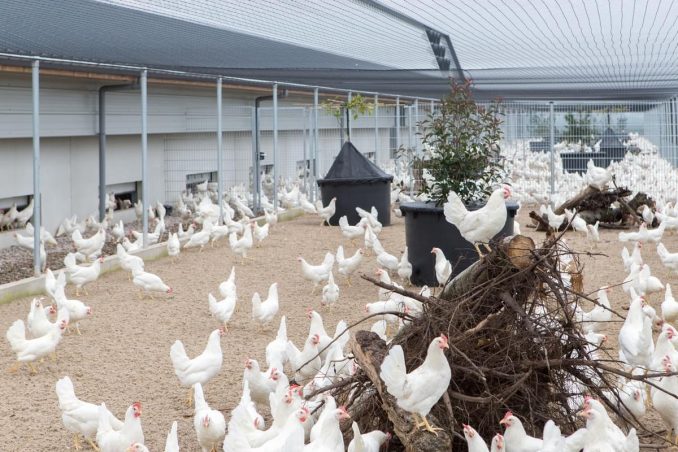 Be sure to read other instalments in this series.
Each day, Innovation Origins puts a start-up in the spotlight. Read them all here.