The Shark Screw bone screw. (c) sure bright
About surgebright GmbH
Founders: Klaus Pastl
Founded in: 2017
Employees: 16
Money raised: Financing: > 3 million euros; Revenue: > 2 million euros
Ultimate goal: No more metal removal surgeries!
Metal implants have a number of disadvantages. In most cases, patients must undergo a second operation to have the metal removed. This again involves pain and risk for patients and ties up doctors' valuable time resources. In children, metal implants can also lead to deformities due to growth. Dr. Klaus Pastl, an orthopedic surgeon from Linz, Austria, was looking for an alternative to metal implants. Together with biomechanics experts from Graz University of Technology, Austria, he developed Shark Screw, a screw made from human donor bone. To implement the idea on the market, he founded the start-up surgebright together with his two sons Lukas and Thomas. In the meantime, they supply almost all Austrian hospitals with the bone screw and are gradually starting to gain a foothold internationally as well. In this installment of the Start-up of the day series, Lukas and Thomas Pastl talk about the challenges of founding the company.
Can you describe the production and application of the bone screw?
surgebright is a tissue bank. This is the regulatory status to be allowed to work with human material. We obtain the tissue material from other tissue banks and use it to manufacture the Shark Screws at our Lichtenberg site. Only the particularly hard cortical layer of the bone is used for this purpose.
During production, the bone is first sterilized to ensure that no rejection reactions or disease transmission occur. A human bone matrix remains which is inserted into the human body in screw form. There it is immediately recognized as the body's own – supplied with blood and integrated into the bone. After only six weeks, it has grown through with the body's own tissue, and after approximately one year, it has healed completely into the patient's bone and can no longer be seen in X-rays.
What problem does the bone screw solve – and why is that important?
surgebright offers an alternative to conventional metal screws in foot and hand surgery. These are removed in a second surgical procedure or remain in the patient's body forever.
Patients who receive Shark Screw benefit from a maximum likelihood that the bone fragments will grow together and the bone screw will be converted into the patient's own bone. This saves them the need for a second operation to remove the metal. Shark Screw can be used for fractures, deformities – such as hallux valgus – or joint wear or osteoarthritis.
What were the biggest obstacles? Was there a moment when you wanted to give up?
I think many startups underestimate the importance of sales. We also thought it was enough to simply offer a brilliant product. But it takes much more than that. In the meantime, we also have a professional sales force that accompanies surgeries and offers surgery workshops or training for doctors.
A second mistake is to keep the idea under wraps, simply because you fear that someone might copy the product or the idea. But as a start-up, you have to tell as many people as possible about the idea in order to spread it.
We believed in the idea from the very beginning. We never wanted to give up.
What have been the best moments so far?
We experience the best moments when we see what our products mean in the everyday medical lives of doctors and for the lives of patients. When difficult cases can be solved through our products or a patient is spared a metal implant, then we are very happy. We have also been able to win numerous start-up prizes and awards, and that also boosts motivation immensely for some time.
How difficult was it to get funding?
We were very successful in getting Austrian funding. These subsidies, as well as initial financing via the shareholders and lease financing via the bank, were our first sources of financing. Venture capital is therefore not absolutely necessary, especially in the early stages.
3D printing technology for natural regeneration of damaged bone – Innovation Origins
Stefan Baudis wants to support the natural regeneration of damaged bone with a bone substitute from the 3D printer.

Could you imagine a better/ideal place for your start-up?
Yes, that is of course conceivable. However, the conditions in Austria are very good. In particular, the qualified workforce and the early-stage funding opportunities are top-notch. There is a lot of room for improvement in terms of bureaucracy. In addition, it is also a disadvantage that the Austrian market is small, because this means that you are forced to overcome additional hurdles abroad at a relatively early stage.
Where would you like to be with your company in five years?
Mission 2030 is to help 500,000 patients! The number of active Shark Screw® Heroes is growing – and so are the patients who can benefit from treatment with Shark Screw®. If we can get about 5,000 surgeons using Shark Screw® by 2030, then about 500,000 patients can be served with Shark Screw® during that time.
What makes the bone screw better or different than existing things?
Metal removal usually requires a second surgery. Our innovation eliminates this surgery and the associated risk. Because the screw becomes the patient's own bone, patients are spared foreign body sensation and complications after fusion of the bone fragments. At the same time, Shark Screw enables doctors to save enormous resources for the healthcare system.
Are you hiring?
Yes, the jobs are posted here on our website.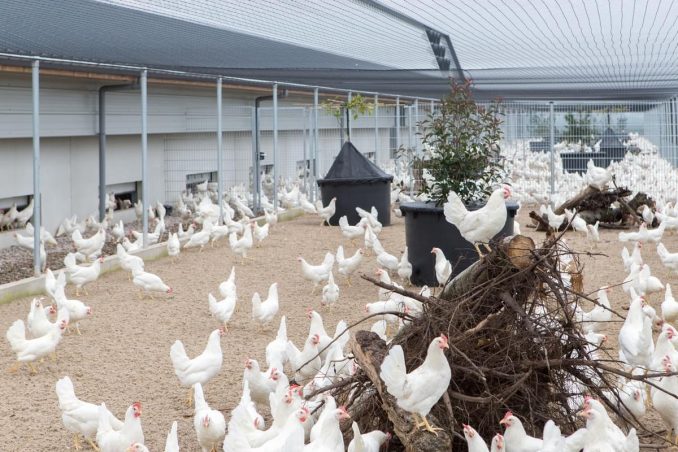 Be sure to read other instalments in this series.
Each day, Innovation Origins puts a start-up in the spotlight. Read them all here.