Medical rotation planning (c) rotable technologies
About rotable technologies
Founders: Lisa Holzgruber, Yannick Dues, David Gangl;
Founded in: 2020
Employees: 7
Money raised: aws and FFG; pre-seed investment; revenues;
Ultimate goal: To make rotable an indispensable application in clinics and healthcare facilities;
Personnel and job planning in clinics is complex and ties up considerable human resources. Founder Lisa Holzgruber knows this from her own experience. She was responsible for physician training management and physician rotation planning for a Viennese hospital group. Since there was no suitable software on the market, she wanted to change that. In 2020 Holzgruber founded rotable technologies, a start-up that has since developed cloud-based software that makes it possible for the first time to automate the rotation planning of interns, clinical practice year students – and in the future, nursing trainees as well. In addition, associated administrative activities and budget-oriented job planning can be handled with little effort. Here is co-founder Yannik Dues in an interview with Innovation Origins:
What motivates you?
Coordinating and managing clinical rotations of employees turns out to be very complex. Regulatory requirements must be taken into account, as well as clinic and department-specific rotation rules – and, ideally, the personal preferences of the individuals to be scheduled. Rotations often have to be coordinated not only across wards and departments but also across hospitals and associations. This is a major technical challenge and ties up considerable human resources since rotation planning is usually the responsibility of senior physicians who are already heavily burdened with staff responsibility.
Also of interest: An App to Empower Patients in Healthcare.
It motivates us that with the help of our solution, we can sustainably relieve the medical profession and improve the training structure in hospitals. Currently, we assume that our software will enable administrative effort savings of up to 80 percent.
What was the biggest obstacle you had to overcome?
Apart from the hurdles and challenges that every start-up faces, we had a very specific problem: We had just started developing our software and already had to meet market demand. To understand the problem, we first conducted interviews at all the major clinics. We hadn't written a line of code yet, but by the end of the interviews, we already had a number of interested parties. So, to engage selected hospitals at an early stage, we created a pilot project and so-called sneak peeks.
In addition, it was really difficult to recruit top talent in software engineering. We recruited internationally and discovered that the Red-White-Red Card procedure makes it enormously bureaucratic and lengthy to bring foreign workers to Austria. That often deters talented people.
What achievements have made you really proud?
The best moment so far was the first customer test, at a time when our solution was still really work-in-progress. It was great to see how we could make everyday hospital life easier and with what enthusiasm the solution was accepted. That was an important milestone and had a positive impact on the months that followed.
How difficult was it to get funding?
We were in a favorable position because we are developing an algorithm that can map the complexity of cross-clinic rotation planning for the first time. That doesn't exist on the market yet, and that's why we got research funding. Later, we were also able to convince investors because of our strong and complementary team. But finding investors who fit from a strategic point of view was time-consuming. The lead times were eight to ten months. Thanks to the attractiveness of our product, we were also able to win pilot customers and generate initial sales very early on.
Could you imagine a better location for your start-up?
Austria, and Vienna in particular, is an attractive location, especially in the early stages of a start-up, due to the existing funding landscape. Initial rounds of financing with investors – pre-seed and seed – can also still be set up well. However, when it comes to growth capital – Series A or Series B – it becomes difficult for Austrian start-ups in their own country. At that point, at the latest, the moment has come when it is time to go abroad. As already mentioned, it is also difficult to bring talent from other European countries to Austria. There is an urgent need for simplification here.
Where would you like to be with your company in five years?
In five years, we aim to offer our data-driven applications across Europe to enable many hospitals and healthcare facilities to plan more efficiently and effectively for clinical professionals and value-added staffing processes. We will have achieved our goal when our customers say, "How could we ever operate without rotable?"
What makes your innovation better or different from existing things?
With our cloud-based software, we have managed for the first time to minimize the effort required for rotation planning in clinics through targeted automation and to handle associated administrative activities in a software-supported manner. A side effect of the digitalization of this process is a new database with information that until now has been recorded by hand or distributed across various tables in the system. We can centralize and structure this information so that it becomes usable. This allows us, for example, to reliably identify well in advance when and where a position will become vacant and how it needs to be refilled.
Are you currently hiring?
We are currently looking for experienced full-stack developers. You can find out more at rotable.at/careers.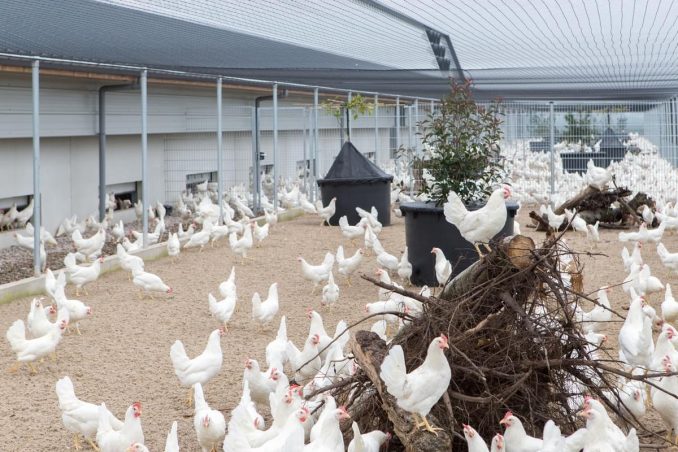 Be sure to read other instalments in this series.
Each day, Innovation Origins puts a start-up in the spotlight. Read them all here.