© Healthy Mind FR
About Healthy Mind
Founders: Timothée CABANNE, Malo LOUVIGNE, Reda KHOUADRA
Founded in: 2017, Paris, France
Employees: 8
Money raised: €1 million in equity investment
Ultimate goal: Create DTx solutions that significantly reduce the reliance on medication for pain and anxiety management.
Using virtual reality and medical hypnosis to calm a patient and help them feel less pain. French start-up Healthy Mind is using this "therapeutic VR" to cut down on medication usage. Co-founder Reda Khouadra explains.
How does it work?
"Healthy Mind VR is a piece of medical software that combines neuroscience, virtual reality and medical hypnosis to help alleviate pain and anxiety in a patient. The patient puts on VR glasses and is immersed in a 3D world with natural elements such as snow-capped mountains or the ocean. Audio can also be heard through the headphones that are attached to the glasses. The patient hears soothing music specially developed by medical experts for pain management. A voice also guides the patient into a state of hypnosis. In this kind of medical hypnosis, breathing is also important. The patient is stimulated to breathe in for four seconds and out for six seconds by following a virtual ball that gets bigger and smaller. This is how audio and visuals are used to make the patient calmer and feel less pain."
Also interesting: Dutch Medtech Factory Twente expects first companies in its biomedical labs within a year
Why is this so important?
"When patients are given medication to calm them down and relieve pain, they have to take more and more over the longer term sp that it keeps working. This is not desirable as there are adverse side effects to medications. With the help of Healthy Mind VR, a patient is able to start taking less medication. We don't want to replace medicines, but we do want to be able to cut down on their usage. It is a new tool that healthcare can take advantage of. Medical hypnosis already existed before, but it tended to rely on the patient's imagination. The combination of audio and visuals is what makes it work so well."
Is the medical world ready for a new kind of tool in the form of virtual reality?
"In the beginning, it was very difficult to convince the medical world of the usefulness of VR in healthcare. In 2016, right before we officially founded Healthy Mind, we phoned over two hundred people in the healthcare industry to ask if they would be willing to use our software. Only a few wanted to be involved, and we are still working with them. More and more start-ups and companies are developing VR for healthcare. That doesn't just mean that we have more competition. More than anything, it makes virtual reality more and more mainstream in medicine. Needless to say, we would like to become the number one choice in the medical world. That seems to be working out pretty well – right now, we have several paying customers."
How did you come up with the idea?
"Co-founder Timothée Cabanne and I both have one or more parents who have a chronic disease. My parents are both sick and are at the point where medications no longer work properly for them. In addition, as a child I had a passion for 3D animations. So, the advent of virtual reality was a great opportunity to combine one of my passions with a problem that I've had to deal with in the past."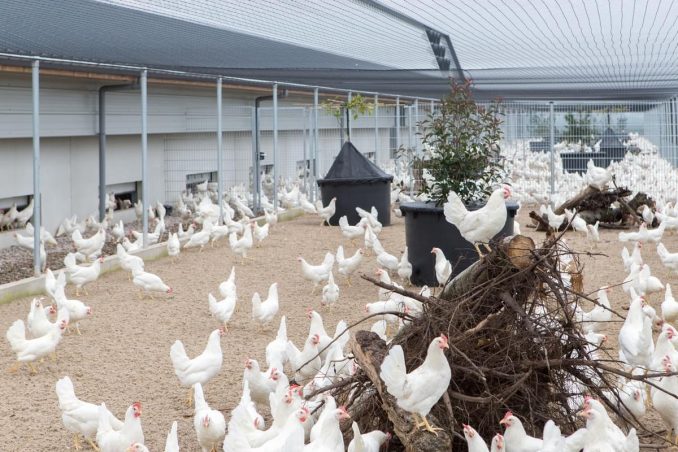 Be sure to read other instalments in this series.
Each day, Innovation Origins puts a start-up in the spotlight. Read them all here.