Cityscape with green roof (c) Plantika - Sophie Kaltner
About Plantika GmbH
Founders: Mathieu Lebranchu, Philipp Lebranchu, Sophie Kaltner, Theresa Matzinger
Founded in: 2022
Employees: 1
Money raised: €50.000 through grants; cost-covering pilot projects; among the top three of the Greenstart 2021 initiative, finalist of the Climate Launch Pad, participation in the Re:Wien program, participation in the Clean Cities ClimAccelerator;
Ultimate goal: Expand green roof potential in cities to increase the quality of life and biodiversity
Green roofs have many advantages: they act as CO2 absorbers, currently in short supply in cities. They also store water and can relieve pressure on the sewer system during heavy rainfall. In summer, they form a heat shield and can support the performance of air conditioning systems, a cooling effect that works not only on the inside of the building but also on the surrounding area. But the majority of roofs cannot be greened with conventional systems. That could soon change, as Mathieu Lebranchu and his four co-founders from start-up Plantika have a solution, Lebranchu tells us in this episode of the Start-up-of-the-day series.
You actually studied biotechnology – how did you come up with green roofs?
The idea for green roofs came from practical experience. My father is a roofer and part of his job is green roofing. However, there is the problem that mainly flat roofs can be greened. Sloping roofs can actually only be greened if this has already been taken into account in the planning phase. In addition, it was not possible to green tile and sheet metal roofs until now. But if you look at Vienna from above, the city consists almost exclusively of buildings with tile and tin roofs.
The idea immediately met with interest. So we asked ourselves how we could expand the green roof potential of cities and thus increase the quality of life in cities.
What is your motivation?
The number of hot days and tropical nights is increasing. While there were still an average of 9.6 heat days with over 30 degrees Celsius per year in Vienna between 1961 and 1990, this value increased to an average of 15.2 heat days per year by 2010 (Source: Urban Heat Islands – Vienna Strategic Plan / ZAMG 2012). This is due to the fact that too many areas are sealed, which has an impact on the quality of life. We want to make a contribution to climate protection and make a difference. That's why everything is well thought out at our company. We only use recyclable materials and want to move to sustainable materials later. On top of that, we can also bring nature back to the cities and thus increase biodiversity.
Also interesting: Implement the right to ecological space in cities.
But green roofs are also an argument that we want to use to counter the trend towards air conditioning. A study shows that every second Viennese wants air conditioning. Green roofs can replace this or make it more efficient. There are already several studies on this and we will also address the topic. The participation in the Clean Cities ClimAccelerator enables us to do a proof-of-concept in partnership with the City of Vienna.
What were your biggest challenges?
There are still some – from a structural engineering perspective, there are still a few factors to sort out. One factor is the different applicable standards for roof trusses, which is why we are trying to find a general approach to project feasibility. But until that is found, each project still needs to be evaluated by an expert to determine whether a particular roof truss can support the additional weight of a green roof.
Another issue is the increase in the cost of materials. Because of the pandemic, there have been shortages of materials and supplies. Since we started, prices have gone up three to four times. But our solution must remain economically viable.
What are you particularly proud of?
The first project we implemented and the enormously positive feedback we received right from the start. We got into every accelerator program and always received immediate responses to inquiries, whether from the city of Vienna or from large construction companies. But otherwise, we are in classic start-up condition, one day high and one day low.
What are the conditions like at your location?
In Vienna, the topic of green infrastructure is very relevant and there are also already strategic plans for combating heat islands. There is a lot of interest in our project here, as opposed to other cities that hardly ever give us any feedback on our requests.
What are the next steps?
We are now in the optimization phase and would like to go to market in the course of next year. In the further development of our product, we want to become even more environmentally friendly and innovative. That's why we want to grow sustainably and pour enough money into research and development. This is also the reason why we are cautious with capital providers. Later on, we plan to go to southern countries to establish sites there.
What makes your innovation better or different from existing things on the market?
Our innovation makes it possible to green sheet metal and tile roofs. We also make it easier to use with our lightweight, modular solution that allows roofs to be greened after the fact.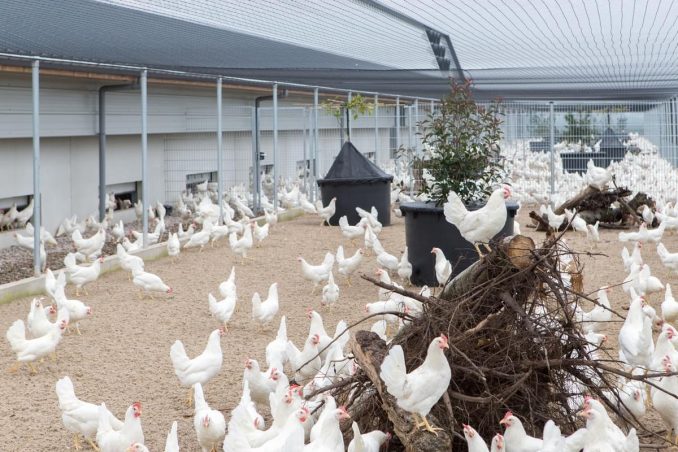 Be sure to read other instalments in this series.
Each day, Innovation Origins puts a start-up in the spotlight. Read them all here.