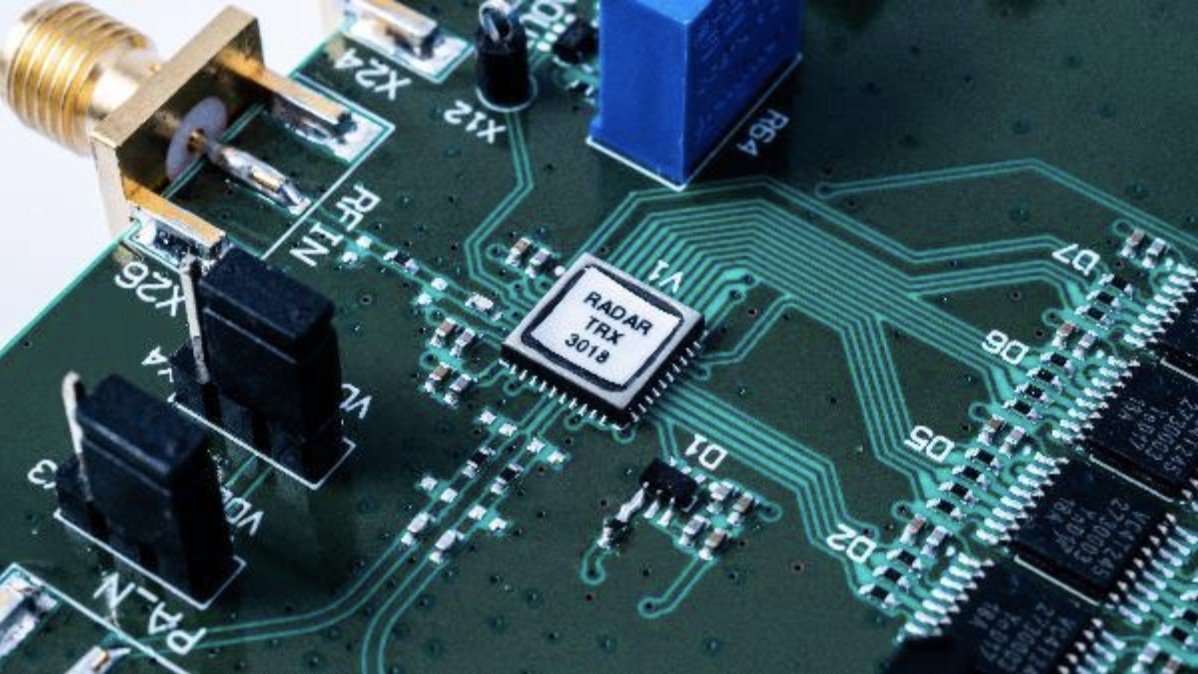 © imec
Imec the Netherlands developed a new 8GHz UWB radar which is designed as an efficient, low-cost solution for presence detection in smart building solutions. The power consumption of the radar is below 1mW, which is 100 times lower than other solutions and is capable of detecting even micro-movements from human respiration, up to a distance of 15 meters. "This performance makes it a breakthrough solution for low-cost battery-powered presence-detection and people counting applications in offices, hospitals and on industrial sites", imec says in a statement.
Similar as camera, radar can build a picture of its environment. While cameras are especially good at 2D images, radar is superior in detecting movement and distance. Consequently, it is a perfect fit with human motion and activity detection. In many circumstances, radar sensors are better suited than cameras for presence detection, people tracking or activity classification. That is, for example, the case when privacy considerations are key, such as in office spaces, hotel rooms, or hospitals. Another advantage is their robustness to suboptimal light conditions. Different from a camera, radar can robustly detect micro-movements as small as respiration or a heartbeat. However, current commercial radars use much power and often require more expensive semiconductor technologies, imec says. "This makes them unsuited for low-cost and battery-powered operation. Imec's new transceiver has been specifically designed with these requirements in mind, making it a breakthrough for presence detection applications."
The new transceiver is compliant with FCC and ETSI spectral regulations for the UWB frequency range, limiting the radiation to -41dBm/MHz. "This energy density is well below the noise floor of mainstream commercial systems, and therefore, this radar can safely be used for 24/7 people presence detection without health concerns. The power consumption of the transceiver IC is less than 1mW, 100 times less than comparable state-of-the-art solutions."
Barend van Liempd, program manager at imec the Netherlands, wants to connect with industry partners to jointly develop the chip. "Together with our novel sensor fusion algorithms, our offering opens up completely new opportunities for remote sensing in various fields such as automotive, smart buildings and human-machine interaction. We invite interested companies, chip designers and application developers, for licensing of this technology or participation in the imec R&D programs."
Support us!
Innovation Origins is an independent news platform that has an unconventional revenue model. We are sponsored by companies that support our mission: to spread the story of innovation. Read more.
At Innovation Origins, you can always read our articles for free. We want to keep it that way. Have you enjoyed our articles so much that you want support our mission? Then use the button below: