(c) Noomi
About Noomi
Founders: Leo de Penning
Founded in: 2016
Employees: 2
Money raised: Investment round which gives the start-up enough to keep on going. Amounts they would rather not disclose.
Ultimate goal: To support people in a personal and low-key way in increasing their personal happiness and well-being during all stages of life.
The numbers don't lie. About 1.2 to 1.3 million Dutch people suffer from burnout every year. They experience stress or are constantly tired. Leo de Penning wants to do something about this with Noomi. With the use of artificial intelligence, the app gives advice and tips about personal well-being. "It covers more than burnouts, Noomi provides insight into behavioral patterns and helps users improve their health, well-being and sense of purpose."
What do you do exactly?
"We have been working with machine learning and personal development for about five years now. We've already applied it in a variety of ways including in the analysis and training of athletes. Both on an individual level and within a team context. We also use our AI in an interactive mirror for people with learning difficulties. Or a project that we developed together with Eneco for an energy trading system. Even though these all work according to the same principle, we don't necessarily want to keep doing all kinds of different things."
"Last year, we chose to focus on one activity. We see in society that more and more attention is been paid to preventive care: eating healthier, less stress and making better choices around personal development. That's what we want to focus on with Noomi. The app is actually a kind of prevention coach in healthcare."
How does it work?
"The app works agnostically. This means that a model has not been trained beforehand based on, for example, stress or emotions. Our machine learning works in such a way that it learns to recognize the behavior of one specific user as quickly as possible. Sensor information is read out in the background. For example, do you spend a lot of time on the go? Or are you constantly sitting still? Based on this data, the app asks you questions or instructs you to record a short video message. With all the data and feedback that users provide, Noomi learns to recognize behavioral patterns. Based on this, the app makes recommendations."
Is the camera also read out and what does it tell you?
"Yes, using video messages, the technology can recognize very specific individual facial features. Maybe you're breathing restlessly or frowning a lot at a certain time of day. The app only detects this, but does not attach a value to it. So you won't receive feedback that you're stressed, for instance. Noomi asks what you need and interacts with you. You then receive advice based on your response. This can be anything: give your colleague a compliment or put on some music. Noomi also learns from this because afterwards you can let it know how that makes you feel."
Don't people find it creepy that their faces are being read? And what about the rest of the data?
"Yes that is a concern for a lot of users. We do not use facial recognition. Also it is about changes in the face of each individual user, so faces are not compared to each other either. In any event, all data is stored locally, which means that we cannot access it either and data is not sent over the internet via servers. So, you can also use Noomi in airplane mode."
How far along are you with Noomi?
"The underlying AI has already proven itself in a number of different applications. But this particular form has not yet been extensively tested. You can download the beta version for Android and use it to give us feedback. We hope to have a full proof of concept version finished before the summer and are aiming to release the first fully operational version later this year. Also for iOS."
Who will be your first customers?
"Our initial idea was to go straight into the consumer market. But because our name is not yet that well-known and the range of free apps on health and well-being is huge, we are going to do things differently. Many of these free apps feature advertisements and sell the background data; we want to stay away from that at all costs. We have therefore chosen to initially enter into a dialogue with health insurers, employers and municipalities. For them, it is really important to keep residents, customers and employees as healthy as possible."
Where does the greatest challenge lie?
"We don't have all the knowledge in-house to provide advice and tips. To do this, we need to work with parties who will help us with the content. Training agencies that are involved in personal development, physiotherapists and dieticians. We depend on the knowledge and resources of other people for this. We want to bring together a huge pool of knowledge on our platform. In order to do this, we need to establish contact with the right parties. We are also still looking for employers who are willing to start using Noomi for their employees."
Where will you be five years from now?
Then we will have more publicity. We are doing well in the field of corporate vitality in the Netherlands and are also taking our first steps in the consumer market. What's more, we are cautiously taking our first steps in other countries."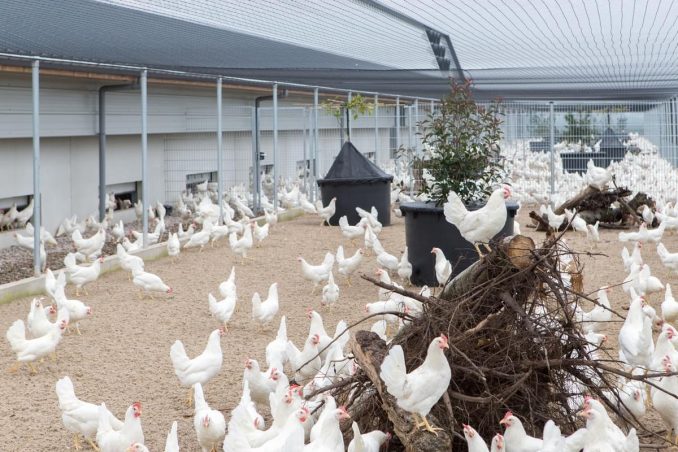 Be sure to read other instalments in this series.
Each day, Innovation Origins puts a start-up in the spotlight. Read them all here.