© Kampus Production -Pexels
Professional football eagerly anticipates innovations, as they can pave the way for new victories. For example, elite athletes use data and algorithms for a multitude of purposes, such as tracking performance during training sessions and matches. PSV Eindhoven – one of the best Dutch football teams – is no exception and continues to foster young talents by also utilizing data.
During an event held at the High Tech Campus Eindhoven to present the future ambitions of the club, Luc van Agt – performance manager of PSV's academy – spoke about the innovation strategies of the team. The use of data was also one of the subjects of discussion.
Data has become key to success
"If you don't have data, you don't really have a good idea of what the players are doing," Van Agt told Innovation Origins. "However, what matters is the way the coach uses this data, since – as we say – the coach is in charge. Moreover, data helps us to have better discussions with everyone. We have more data that helps us make the right decisions."
More and more often professional teams are hiring data analysts to complement the other specialists working behind the scenes of a successful team. "At PSV, training staff, sports scientists and fitness trainers work side by side on a daily basis to set up the training sessions for the team," Van Agt explains.
But things weren't always this way. As with any form of innovation, the resistance of coaches had to be overcome first. "We had to convince them of the merits of using data. Nowadays it's the other way around: trainers complain if we don't collect data from a training session or a match," Van Agt notes.
Eindhoven wearables that can help PSV win the next title
Eindhoven wearables that can help PSV win the next title PSV has just celebrated the 22nd Dutch Championship, but what can the club do to […]
Tracking every aspect of the athlete's life
GPS trackers embedded in the players' jerseys, drones for an aerial view of the training sessions, and devices to detect goalkeepers' jumping abilities. These are some of the innovations professional football has used in the past years. According to van Agt, sensor technologies could be further exploited as well.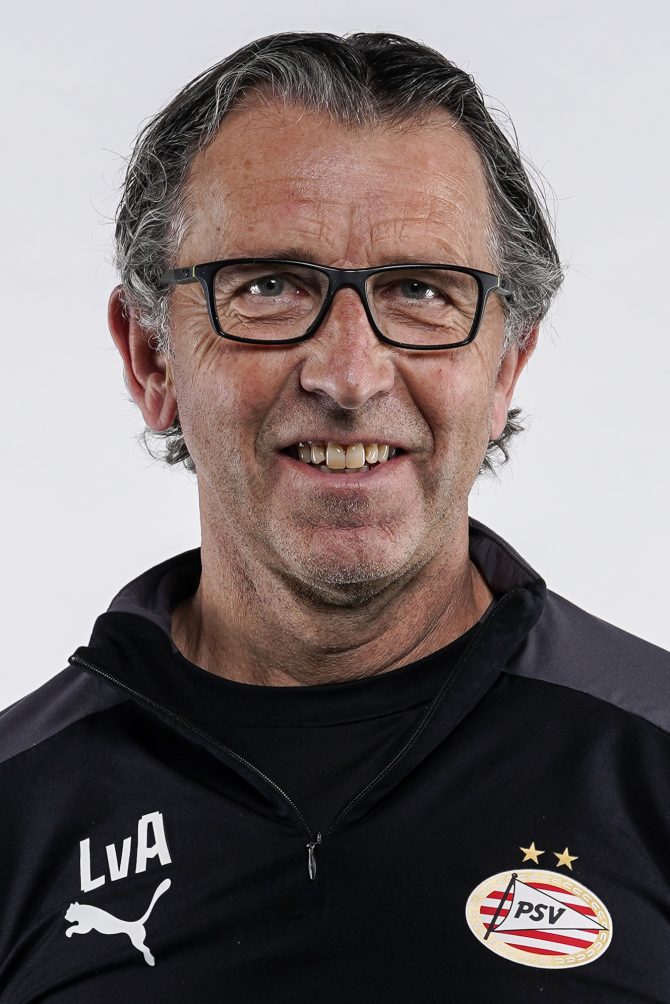 Van Agt: "The next level will be about having information 24/7. We have all the information from matches and training sessions, but measuring players' stress levels is also important. Sleep quality and personal circumstances affect performance. Therefore, tracking this with sensors can be done all day long with as little inconvenience as possible. A device embedded in a shirt could do the job."
When asked how players would view such an opportunity, PSV's performance manager has no doubts. "If players know they can improve themselves with the help of these devices, they will do that. We have seen that kind of attitude in elite athletes, who seize every opportunity to improve themselves."
Artificial Intelligence will step in
So far, the use of data has helped improve the quality of training sessions. To some extent, it has also helped prevent injuries. "A few years ago, hamstring injuries were becoming more prevalent. These kinds of injuries hinge on the management of physical strain, which we adapt using data. By monitoring this more effectively, we can prevent injuries," Van Agt remarks.
Looking ahead, AI could also be a game changer in professional soccer. "I am expecting more from tactical analysis that's based on data. AI can help us find new things. To find things we know, as well as to discover things that we are not yet aware of," van Agt concludes.
Dutch soccer club PSV wants to tackle COVID-19 by installing UV-C disinfection lighting
Dutch football club PSV wants to install UV-C disinfection lighting in the dressing rooms in the Philips Stadium and in some spaces at its training […]
Support us!
Innovation Origins is an independent news platform that has an unconventional revenue model. We are sponsored by companies that support our mission: to spread the story of innovation. Read more.
At Innovation Origins, you can always read our articles for free. We want to keep it that way. Have you enjoyed our articles so much that you want support our mission? Then use the button below: