About Crescent Med
Founders: Samy Ralph Andary
Founded in: 2017
Employees: 10
Money raised: € 500,000 ( subsidy, investment, loan and sponsorship)
Ultimate goal: Crescent Med aims to accelerate the digital transition of healthcare
Being physically present to watch an operation is no longer an issue for medical students, thanks to Covid-19. As a solution, the Delft-based start-up Crescent Med is building a digital bridge between the operating theatre and the student room. Founder Samy Ralph Andary tells us all about it.
What is Crescent Vision Live?
"For a graduation project at TU Delft, I developed a camera that helped capture a moment without letting the interface distract you. This has since grown, in part due to corona, into Crescent Vision Live (CVL). This is how we put the operating theater online. CVL is a head-mounted camera that streams live the actions of the surgeon performing the procedure. It is not a medical invention, but can be used in the medical field. The students see the operation from the surgeon's perspective – whereas now they are usually standing next to the surgeon. They can ask the surgeon questions via the live connection. Our goal is to have 100,000 students be able to attend surgery virtually by 2030."
Also interesting: AIMe – A standard for artificial intelligence in biomedicine
Why is Crescent Vision Live interesting for hospitals? They are often filmed already, right?
"That's true. But we are convinced that our cameras have more to offer than the unwieldy cameras that are suspended above the operating table by a crane and the GoPros that are used nowadays. We stream the operation live. The cameras are of such a high quality that when zooming in, a hair on an arm can be seen in razor sharp detail. Our CVL also eliminates a lot of hassles. Patients often don't mind students watching as long as their health is not compromised as a result. With the CVL, there aren't any increased health risks for the patient, the surgeon has more room to move, while the quality of education remains constant – if not improved, because the student has never seen surgery this close up before."
Do hospitals have an appetite for Crescent Vision Live?
"What we have noticed during the course of the past pandemic is that healthcare is under enormous pressure. To meet future healthcare needs, 2.2 million healthcare professionals need to be trained over the next ten years. Surgical education, which must be followed in operating theatres, is now often unable to take place. We are working on the digital transition of the healthcare sector in close cooperation with, among others, Prof. Harry van Goor from RadboudMC hospital and also with the innovation platform of the Reinier de Graaf hospital. The first reactions from students were great. For some, it was the first time they had seen an operation and were allowed to witness." 
How do you foresee the future of Crescent Vision Live?
"Before I turn to look at the future, I want to stress that I am incredibly proud of my team and our partners and what we have been able to accomplish. There have been setbacks with funding because investors will only accept a fully functioning product. Over the coming year, we want to enter into the right kind of cooperations so that our product can be launched on the market. We are also considering the sustainability of our product. The price has not yet been determined, but we hope to keep costs as low as possible. The hardware and software of the CVL must be easy to update. The ability to recycle our product is also important. If this goes according to plan, we should be able to help those 100,000 students by 2030."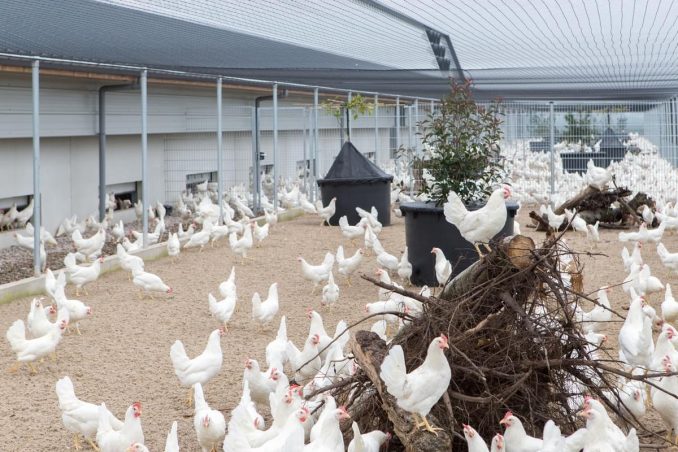 Be sure to read other instalments in this series.
Each day, Innovation Origins puts a start-up in the spotlight. Read them all here.