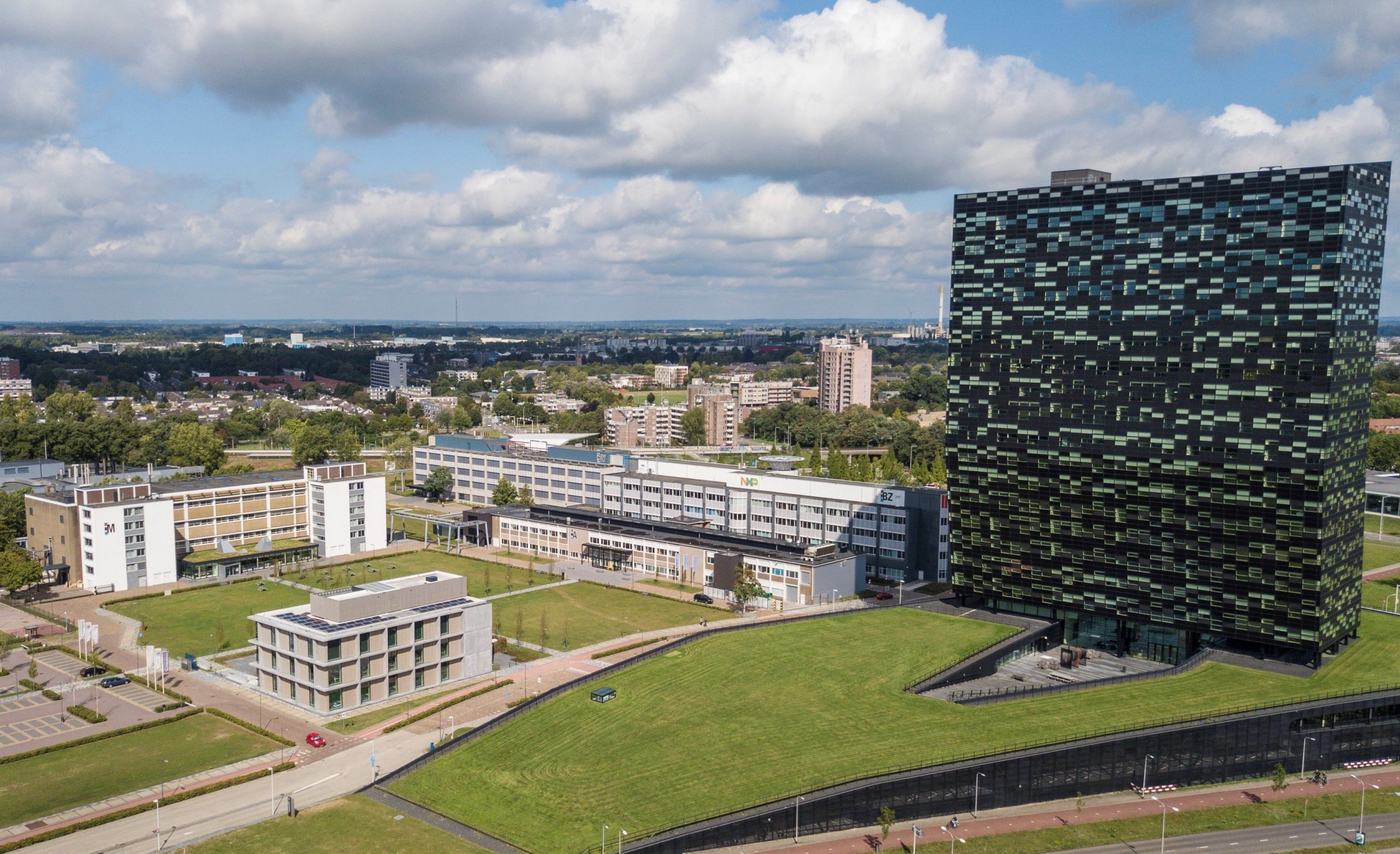 © Novio Tech Campus Nijmegen
Hard work is underway to develop an internationally unique robot lab in the Dutch city of Nijmegen. The newly developed robot lab is headed by Wilhelm Huck, Professor of Physical-organic Chemistry at Radboud University. It was announced this spring that the robot lab can look forward to a National Growth Fund subsidy amounting to 97 million euros. 
Chemical robotics
The Netherlands had already been a leader when it came to chemical research into complex molecular systems. Now, artificial intelligence (big data and self-learning systems) and chemical robotics are joining these to retain and further consolidate this leading position.
International research
A flying start can be made with the National Growth Fund subsidy, but a great deal of preparation is required first. Huck: "We have 97 million euros to spend, so we are thinking extremely carefully about that. The budget is not just intended for research. Soon, a properly functioning robot lab will have to be set up, which is accessible to international research groups but also to companies." So by now, Huck not only knows everything about organic compounds, but he also sits around the negotiating table with industry, international research groups, lawyers and the government.
Medical robotics is a market with unlimited potential -provided that the investment climate changes – Innovation Origins
n Brainport, the medical technology of the future is being developed. Stephan Hulsbergen helps medtech companies with financial and commercial obstacles.
Generating data
At the heart of the research plan is the construction of the robot lab. "We are already at the forefront of this field and have invested heavily in the scientific knowledge," says Huck. "That's why we also want to press ahead with it now. In comparison to other fields, chemistry has lagged behind in the field of AI. However, we were missing an automated lab that is needed to generate the large amounts of data used to train the AI. All kinds of processes are automated and connected in the robot lab. As a result, such a lab can do far more and much more controllable experiments than a lab where only part of the processes are automated."
Automated unit
In the lab, for example, companies will be able to develop paint that is free of organic solvents, paint with biodegradable components, or make personal care products that are not environmentally harmful. "We're not going to do that ourselves, but we have to make sure that industry can turn to us," says Huck. The new robot lab is partly made up of hardware: robots that you can do research with, such as heating or mixing chemicals. "These kinds of robots already exist; it's up to us to make sure it becomes an automated unit in which the systems are also able to work together," Huck adds.
New products
This data is more complicated and time-consuming to use, analyze and utilize for AI. As such, analyzing the data and using it for a new series of experiments by the robots is not happening at the moment. In this respect, the robot lab will soon be one of a kind in the world. This will eventually make it possible to base new chemical products or formulae on knowledge gained from AI. And thus not based on an idea or 'haphazardly' trying out what might work. In short: the chemistry developed in the robot lab is faster, better and more reliable. 
One central place
The coming year will primarily be a matter of preparing, concretizing, arranging practical details, finding cooperation partners and so on. Research on AI in a lab is already being expanded. At the moment, there are a handful of set-ups spread around the world and this information and data can be shared online. Laboratories are already connected, though for now a physical lab is missing. "If you have one central place that attracts industry to start conducting experiments and research. So that's of utmost importance," Huck asserts. Although, then again, not everything can be done at once, as that would be far too costly. "In the beginning, we will only start a few studies and expand on what proves successful."
Novio Tech Campus
The robot lab will be located on the Novio Tech Campus (NTC) in Nijmegen. Bert Krikke, director of the NTC, is delighted with the arrival of the robot lab. "Not only will a physical space for the lab be needed soon, but all kinds of other facilities also need to be added, such as offices and a conference room."
Innovative ecosysteem
For the NTC, the robot lab is an important complement to the plans that are already in place for the future. "It boosts the innovative ecosystem in the Nijmegen region. The link between business and the Radboud University is further strengthened here." Plans for expanding the campus were already in place, but the National Growth Fund subsidy for the robot lab offers plenty of other opportunities.  Krikke: "It is a prestigious plan and will in all likelihood attract other companies as well. It is all hands on deck to see how soon we will be able to expand. That's something we are discussing with the municipality of Nijmegen."
'Making an impact with making chemistry more sustainable is also about money' – Innovation Origins
The green chemistry transition also poses a financing problem. From idea to start-up to scale-up is possible, but serious scaling up requires long-term investment.
Support us!
Innovation Origins is an independent news platform that has an unconventional revenue model. We are sponsored by companies that support our mission: to spread the story of innovation. Read more.
At Innovation Origins, you can always read our articles for free. We want to keep it that way. Have you enjoyed our articles so much that you want support our mission? Then use the button below:
Donate
Doneer