About Aiosyn
Founders: Patrick de Boer, Jeroen van der Laak, David Tellez and Wouter Bulten
Founded in: 2021
Employees: 9
Money raised: Pre-seed investments, subsidies
Ultimate goal: AI-powered pathology, anywhere and anytime
The Nijmegen start-up Aiosyn, a spin-off of the Radboudumc in The Netherlands, is developing an AI platform that helps pathologists reach diagnoses faster and more accurately. Recent investments from LUMO Labs and Oost NL are enabling the still fledgling company to get off to a flying start. For this start-up of the day instalment, co-founder and CEO Patrick de Boer speaks to us about the tremendous value this platform can have for both pathologists and patients.
What dost Aiosyn do exactly?
"Aiosyn develops algorithms that support pathologists in the diagnosis of diseases such as cancer. By using our algorithms, the pathologist is able to improve the quality and efficiency of diagnostics. The synergy between the pathologist and AI yields higher levels of quality and hence the most value for the patient."
"The goal of Aiosyn is to have our software available anywhere, anytime, and as a result increase the quality of diagnoses around the world. By using our algorithms, even less experienced pathologists will be able to reach a much higher level. If we achieve this, our mission will have been accomplished."
How did this idea come about?
"During a consultation, I ran into Professor Jeroen van der Laak. He leads the department of Computational Pathology at the Radboudumc in Nijmegen. I myself have been an entrepreneur and consultant in Life Sciences & Health and have helped biotech and medtech companies for years with strategy and financing. The combination between an entrepreneur and a scientist sounded like a good starting point for a company."
Also interesting: AI system predicts risk of heart attack based on retinal scan
"Jeroen told me that he has been working with his group for over fifteen years to develop algorithms to support pathologists in making diagnoses. His work has taken off in recent years, especially with the introduction of 'deep learning' and the improved computational power of computers. The results of his research are highly promising. We decided together that we also wanted to develop this as a product so we could deploy it in patient care. That was also the moment when my colleagues David Tellez and Wouter Bulten joined the team."
Why is this so important?
"Healthcare is under pressure. The number of pathologists will continue to dwindle over the next few years, but the workload is only increasing due to the higher incidence of disease. It is also becoming more and more difficult to find qualified analysts."
"At the same time, the number of publications that demonstrate the added value of AI for diagnosing cancer is also growing. On top of that, Jeroen's group has published a number of important papers showing that the pairing of pathologist withAI leads to better outcomes. If you have the potential to improve both efficiency and quality of care, then you have a good starting point for a healthy business."
What challenges are you running into?
"In order to 'train' our algorithms, we need a lot of pathology images. As such, obtaining good quality datasets is the main challenge for Aiosyn. We are not alone in this. All AI companies in the medical sector are running into the same problem. As yet, there are not enough initiatives to make data widely available for research and algorithm development. In other words, we need to work together with various hospitals to gain access to data."
"A second challenge concerns the digitalization of laboratories. At present, the majority of pathology labs still work with microscopes in an analog way. However, for the application of AI you need a digital working environment. So, the market is still under development. The advantage, however, is that you can be among the first to offer a unique solution."
What are your plans for the future?
"Aiosyn is developing a diagnostic platform with both clinical algorithms and algorithms that can improve the workflow of laboratories. We are planning to deploy our algorithms in the daily workflow of the pathologist and the laboratory. It is only by offering our AI as part of the standard workflow that our users will be able to truly experience the full benefits of AI."
Is there anything else you would like to add?
"Personally, I believe very much in a 'learning' healthcare system. Healthcare generates a lot of data and we all pay for that. We should want to use that data to provide better care for the patients of the future. Unfortunately, we are not making optimal use of that potential. My personal goal is to do my bit to make data available for research and development so that researchers and companies can come up with solutions for the future."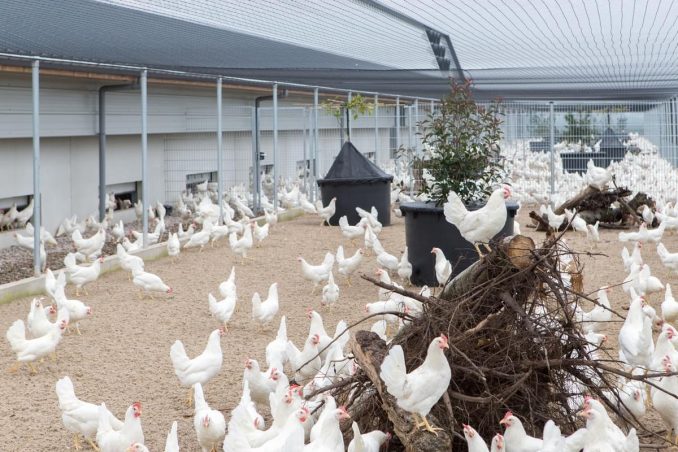 Be sure to read other instalments in this series.
Each day, Innovation Origins puts a start-up in the spotlight. Read them all here.