© Clairify
About Clairify
Founders: Felix van den Horst, Tibor Casteleijn, Wim Kamerman,
Founded in: 1 October 2018, Amsterdam
Employees: 7
Money raised: €565,000
Ultimate goal: Become a market leader in health data for commercial real estate.
Founders Felix van den Horst and Tibor Casteleijn met in 2018 while they were studying at the University of Amsterdam. Stemming from a study assignment, they developed Clairify; an air quality sensor together with its corresponding analysis software that improve insights for building managers. In the meantime they can count, among others, the A'DAM Tower among their customers. With the seed investment from Rockstar, and with strategic advisors and the East Netherlands Development Agency (Oost NL), Clairify wants to improve their lead generation. In this instalment of Start-up of the Day, Felix van den Horst talks about their work.
You got to know each other while doing a minor. How did you then come up with this idea?
"Tibor did a graduation project prior to the minor as part of his Business & IT studies at the University of Twente. He investigated the effects of air quality on people from an academic perspective. He wanted to see if he could translate this into something more entrepreneurial. The idea really appealed to me too. The lecture halls where I taught lacked a ventilation system. If you're there with 150 students, you notice that you fall asleep at some point because the air quality is below standard. It was from these perspectives that we made the translation: 'How do we make an invisible problem more visible?"
And how do you make an invisible problem visible?
"We have developed a sensor that measures air quality. This involves thinking about a variety of factors such as temperature, carbon dioxide, particulate matter and aerosols. What Clairify measures depends on the type of subscription that is taken out. You pay once for the sensor and then extra for the software and service level agreement. Clairify is constantly being updated and expanded. This is included in that service. The user of a building can use an app to check how the air quality is. This is also interesting for the sustainability of a building since you can see in the app if a heater has been left on in a room, for example."
Who does the manufacturing of the Clairify?
"Except for the microcontrollers and housing, we do everything ourselves. The design is ours, as are the software behind it and the printed circuit boards. The housing itself is 3D-printed in bulk. This means that we do not need to work with molds and we can quickly make adjustments. Moreover, sustainability is a high priority for our company. Clairify is modular so that if something should break, only the broken part needs to be replaced. This reduces our footprint as well as our pile of e-waste."
Was there any immediate enthusiasm for this?
"From the side of landlords and tenants, there wan't really a lot of awareness. It's not something they wanted to do anything about immediately. It wasn't until the Covid-19 pandemic hit that measuring air quality became a matter of urgency, because a lot of attention was directed towards good quality of air. That caused a huge boost to our business during the summer of 2020. Our product caught on overnight."
Were there any setbacks in the early stages?
"Our biggest setback was the chip crisis, we also suffered from the microcontroller shortage. We had only just appeared in the media in April 2021 concerning our collaboration with CBRE and were featured in the Dutch financial newspaper Het Financieele Dagblad. Right after that, we ran into the problem that there were not enough microcontrollers available on the market which we really needed,. We had to scale back our production drastically. We wanted to scale up and were unable to do that. We then went back to the drawing board to adapt the product to another microcontroller that was available."
"At the same time, this setback also helped us. We were able to scale up via a workaround. The companies that had already signed up with us were able to participate in a pilot project: for a short period of time, they had our sensors at their disposal. Throughout this pilot program, we worked very closely with the client, which allowed them to get the most value out of Clairify. Then we were able to place a bulk order and increase our purchasing power. The upside of this was that we could show investors that there was a backlog of customers who had also signed up to buy a Clairify."
Things seem to be going your way right now. What are the next steps for Clairify?
"In five years' time, we will be the largest driver of health data for all real estate parties worldwide. The will to internationalize is great, and there is interest in that too. There are already large cooperations from abroad that are expressing interest in us. Our first trip abroad could even be this quarter. This is a milestone that we are extremely proud of. With the investors we've just brought in, we will be able to pursue this course even further."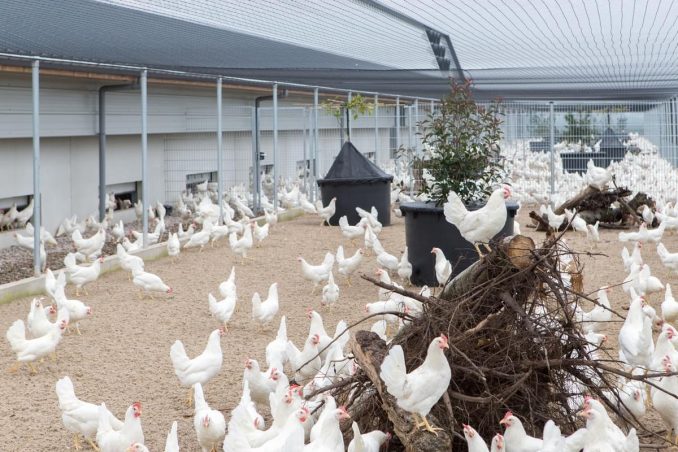 Be sure to read other instalments in this series.
Each day, Innovation Origins puts a start-up in the spotlight. Read them all here.