About Odd.Bot
Founders: Martijn Lukaart
Founded in: 2018
Employees: 12
Money raised: 1,5 milion to date: 150k subsidy, 905k convertible notes, 350 (bank) loans
Ultimate goal: To offer the successor of chemical- & manual weeding in order to accelerate the transition to sustainable agriculture.
Removing weeds in agricultural areas takes a lot of time and effort. Start-up Odd.Bot from the Dutch city of Almere is developing a solution: the Weed Whacker. Founder Martijn Lukaart explains how their robot helps the sector to remove weeds, and why that is important.
What does Odd.Bot do exactly?
"We have developed and built a robot that helps the crop sector to remove weeds in difficult places: the Weed Whacker. The Weed Whacker is between 1.30 and 1.65 meters in width and length. It is equipped with a sensor that is capable of detecting weeds. Those weeds can then be removed by the multifunctional gripper arm attached to the robot. The robot chooses to either pull the weeds or push them back into the ground, for example. This offers a solution for crops that are grown in high densities, such as carrots, seeded onions and chicory stalks. In addition, the Weed Whacker dispenses with the need to use toxic pesticides against weeds. That's good for soil life, insects, birds and human beings."
Also interesting: Robot trained to remove weeds from organic fields
What problem are you solving?
"Arable farmers often have no trouble removing weeds in the furrows between rows of crops. But it gets a lot harder when it comes to weeding out weeds that are located among the crops themselves. This extremely monotonous and physically strenuous work is done almost exclusively by migrant workers, which creates all sorts of challenges for farms. Not only are seasonal workers hard to find, but it is often difficult to find accommodation for them and to motivate them to work. We hope to remove that entire aspect by automating weed removal. Getting rid of pesticides also makes for a more diverse field landscape and healthier food."
Where did this idea come from?
"The original idea was initially something else: an 'on demand delivery robot'. Which is also where the name 'Odd.Bot' comes from. We wanted to see if we could send a robot from A to B to pick up or deliver groceries. Because this proved to be difficult from a legal perspective, we shifted our focus to agriculture. Especially within organic agriculture, where a lot of work is done by hand, there turned out to be a huge demand for automation, already coming from all over Europe. This is where we started to focus our expertise on."
What challenges are you running into?
"We are still working on improving the overall performance of the Weed Whacker. At the moment, it removes about 60 percent of the weeds. We want to scale that up to 80 percent in the near future. We are doing this, for one thing, by making the gripper arm more efficient, which at present still sometimes tries to grope in empty air. We are also looking into whether it's possible to make the Weed Whacker work faster or slower depending on the amount of weeds in a particular field so that we can boost the robot's effectiveness."
What are your plans for the future?
"At present, we are already working with a number of partners from the precursor program to test and improve the Weed Whacker. The first sales will be made with these forerunners next year. In the meantime, we will continue to develop the robot further, so that it can be mass-produced after next year."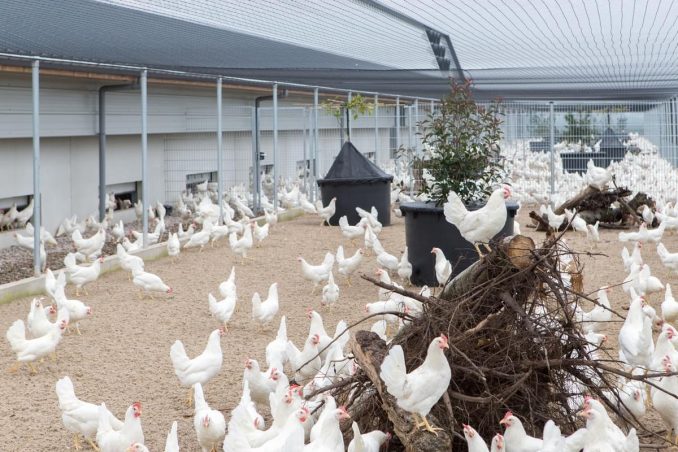 Be sure to read other instalments in this series.
Each day, Innovation Origins puts a start-up in the spotlight. Read them all here.