© Unsplash
About Vividye
Founders: Johanna Nissén Karlsson and Gustav Larsson-Utas
Founded in: 2020
Employees: 7
Money raised: -
Ultimate goal: Contributing to the circular economy and give people the chance to use the products that they create.
Fast fashion is detrimental to the planet in many ways. But for some reason we are still buying clothes daily regardless of the facts. Despite its negative impact, fast fashion is easily accessible and provides us with solutions to all sorts of problems, such as weight loss or gain, the need for a garment for a special occasion, or simply replacing a worn-out pair of jeans. Usually, our clothing comes with different kinds of prints or patterns that are not easy to recycle. Several young people from Sweden have figured out a solution to this problem that uses surface chemistry. They founded the start-up Vividye, so that customers can remove prints without damaging the material. In today's instalment in the start-up-of-the-day series, Johanna Nissén Karlsson, co-founder of Vividye takes us through the journey that the company has been through and their achievements.
What do you actually do at Vividye?
"We are developing removable textile prints. This means that it is possible to apply a print and then remove it when you want a plain piece of clothing. The purpose of this can be either to reuse or to recycle it. Because nowadays it is very difficult to recycle textiles if they have a print on them. Our mission is to help clothing items have a longer life."
"We do this by selling textile ink to printing companies. After that, we collect the garment back and We accomplish this by selling textile ink to printing companies. Then we take back the clothing item baack and remove the print. This process is based on surface chemistry. We have been working closely with event companies and have made T-shirts for them. After the events were over, we recovered the T-shirts for recycling and reuse."
What problem are you solving and why is it important?
"There is overproduction nowadays, we produce way too many textiles, and then we only use them a few times. So basically we make items of clothing to give them a new lease on life and use them for as long as possible. We are trying to solve the circularity issue. We contribute to the circularity of textiles this way."
What inspired you to set up Vividye?
"I think we saw overproduction and fast fashion as a major problem. We thought it wasn't just the design process that needs to change. We saw that there is a lack of technology between design processes and recycling processes. And we also saw that we could do something in between. We felt that the industry lacked that kind of technology. It was a completely new technology that we were launching. And there are some companies that are not doing exactly what we are doing, but are working hard on recycling and reuse all the same. We try to help each other as much as we can."
Luxury fashion groups commit to making cotton farming resource-efficient
When the American PVH Corp, the French Kering Group and the textile producer Arvind Limited join forces to grow cotton in a resource-efficient way, it tells us one thing: the fiber is indispensable in fashion and will not be replaceable anytime soon.
What are you most proud of?
"That we've actually managed to take something from the lab to a final product. We basically started with an idea and the technology, and then it turned out that the technology didn't really have any use. We basically started with an idea and the technology, and then it turned out that the technology wasn't really usable. It was actually a technology that had been sitting on the shelves here at Chalmers. We tweaked it and we have been developing it further to fit the customer's needs. I'm proud that I've been able to show that you can take technology from the lab to a final product and everything associated with that, from recruiting people and securing investment to finding the right collaboration partners. That is something I'm really proud of. This is the first company that I've led. So, everything is learning on the job. I'm constantly trying to improve and learn every day."
What have been some of the obstacles on the way?
"The hardest thing is realizing it's going to take longer than you think. It is kind of impossible to plan. You can set the plan but then you need to revise it a couple of times. Because there are so many parameters that you're dependent on when you say that we are developing a new product. How are you supposed to say how long that's going to take? I would say that has been the main challenge."
Banana skirts are set to make it big in sustainable fashion
The problem with the fashion world is that something new comes along too quickly. As a result, people throw away older clothes Instead of wearing them a little longer.
What is the situation for a start-up in Gothenburg?
"We're proud that we are not in Stockholm, because a lot of the start-ups in Sweden are based in the capital. Proving that you can also start a company outside of Stockholm is great as well. By and large, that is where you can find more money and funding, but we are glad that we are based in Gothenburg."
What is coming next for Vividye?
"We will launch a couple of more products and still don't know exactly how many. But we have to take the next step because we are in the pilot phase now. So, we will be doing more trials with customers. Next year, we also plan to secure another investment. And we will keep hiring people on the technology side of things because we know that this has to be further developed. We want to have a concept of the work – not just on a laboratory scale – but in the demonstration phase as well."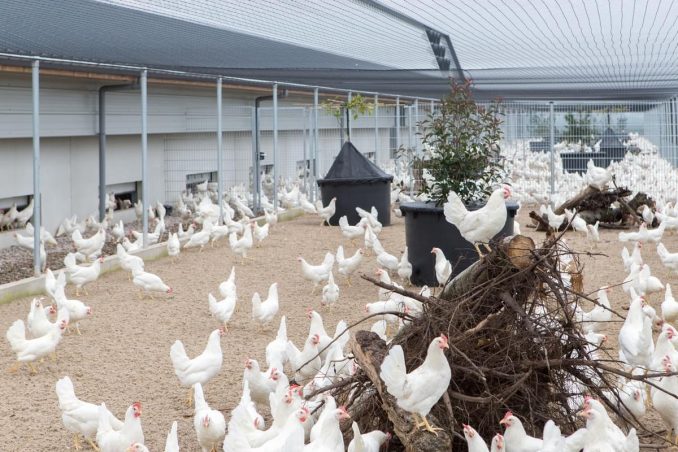 Be sure to read other instalments in this series.
Each day, Innovation Origins puts a start-up in the spotlight. Read them all here.