© Pexels
In my last column, I highlighted how our universities need to prepare for radical changes ('system disruptions') in the next decade. Systemic disruptions have already been seen in a lot of other sectors. They occur when new competitors are launched on the market which combine traditional services with new technologies. This means that what they offer is innovative and cheaper. Often traditional providers are too late in realizing this. Consequently, they are unable to adjust their strategies and internal processes in time, and are ousted out of the field of competition.
This is sufficient reason to investigate who these future competitors are for our universities. There are more or less three places where significant investments are being made in innovative higher education and where new business models are being developed: Asian universities, Anglo-Saxon universities and Online Programme Managers. These are competitors that Dutch universities ought to keep an eye on.
'Universities should build a Silicon Valley around themselves' – Innovation Origins
Fearing self-enrichment, universities make things needlessly complicated for entrepreneurial scientists. This should change.
Asian universities
Good universities are not distributed evenly around the world. Three-quarters of the current top 500 universities are in Europe or America. But only a quarter of future students actually live in these places. In other words, three-quarters of future students must travel halfway around the world for an education at a top 500 university. 
Over a quarter of first-year students in the Netherlands in the current academic year come from abroad. This means that international mobility has become an inseparable part of the business model of Dutch higher education. But is this sustainable?
This is open to doubt if we look at developments in China and India in particular. There, they're working hard on establishing new higher education powerhouses. 5Since 1998, China has invested tens of billions of dollars in the construction of elite universities. Two Chinese universities have been at the top of the rankings since 2020, alongside such top-notch universities as Oxford and Cambridge. More are on the way. No doubt they will start targeting students from Asia, Africa, Latin America, and Eastern Europe over the next decade. And they will do that by offering a more prestigious education at a lower price than what Dutch institutions can offer.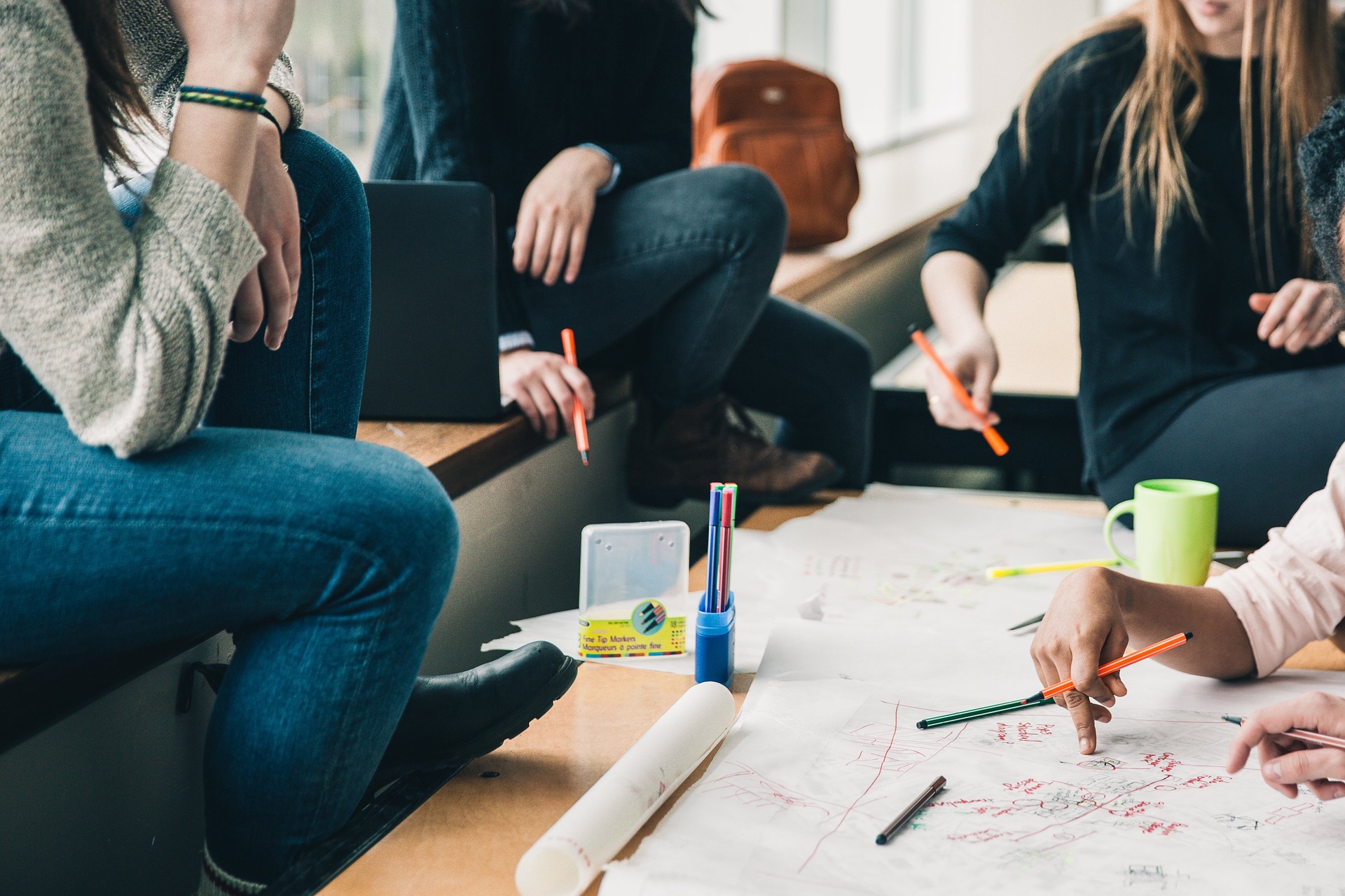 What would Leonardo da Vinci do with our education system? – Innovation Origins
If we want to innovate our education system, the best place to start is with Leonardo da Vinci, contends Eveline van Zeeland.
Anglo-Saxon universities
Universities in the United States, the United Kingdom and Australia receive less government funding than Dutch universities. This forces them to be more enterprising and innovative. This is the reason why they have been working on innovations in higher education at such a rapid pace in recent years, which in turn has a magnetic appeal to students.
The first type of innovation creates new niches. Kings College London is a good example. It's setting up TEDI-London together with universities from the United States and Australia. No research is done at TEDI-London, so the focus remains on education. Nor are any lectures given; all education is interdisciplinary, project-driven, and developed in conjunction with companies and social partners. If successful, more TEDIs will also be set up in other countries. 
The second type of innovation primarily has to do with economies of scale and accessibility. A lot of universities in the States are working on these. The best-known examples are Arizona State University and Georgia Tech. There, digitalization is used to both radically increase student enrolment and drastically reduce tuition fees. But what these universities are not doing is 'throwing everything online'. Instead, they are organizing education around the needs of students and combining online and offline studies in smart ways. This has led to over 6 million additional students since 2012. In this respect, the universities are explicitly targeting mature students: Lifelong learners. 
Online Progra2mme Managers
Online Programme Managers (OPMs) have proliferated in recent years. Well-known OPMs include Coursera, 2U, Kaplan, Pearson Online, and Udemy. OPMs have been offering single online academic courses as well as full university programmes for several years. The running of the studies and graduation is being done by universities. OPMs take care of the marketing and manage the relationships with the students. In the process, they skim 40-65 percent off the enrolment fees. In 2019, OPMs already brought in more revenue than what Dutch universities received from The Hague that same year: US$5.7 billion. Analysts predict that their revenues will rapidly grow to US$13.3 billion by 2025. OPMs are effectively diminishing the participating universities to the status of 'subcontractors' that are tied up in unscrupulous contracts.
Now what?
So, there's plenty of work to be done! Our future competitors are already making effective use of digitalization, and are becoming increasingly attractive to large groups of students with their brand of innovative higher education. Moreover, money for new rounds of investment does not seem to be a problem….
Over the past 450 years, our universities have repeatedly reinvented themselves. That has led to a system that we can justifiably be proud of. But our competitors are currently rewriting the rules of international higher education. If our universities want to respond to those inevitable disruptions in a creative, innovative, and confident way, they will have to reinvent themselves – all over again. That will not be possible without help from the Dutch government. The Hague will also have to come up with a well-thought-out vision of the future for Dutch universities.
How? More on that later!
About this column:
In a weekly column, alternately written by Eveline van Zeeland, Derek jan Fikkers, Eugène Franken, Katleen Gabriels, PG Kroeger, Carina Weijma, Bernd Maier-Leppla, Willemijn Brouwer and Colinda de Beer, Innovation Origins tries to figure out what the future will look like. These columnists, sometimes joined by guest bloggers, are all working in their own way to find solutions to the problems of our time. So tomorrow will be good. Here are all the previous article