Samuel IJsselmuiden en Jodi Kooijman © swugo
About swugo
Founders: Samuel IJselmuiden, Jodi Kooijman
Founded in: 2020, Den Bosch
Employees: 3
Money raised: -
Ultimate goal: Providing a sustainable option in the short term so that everyone can ride electric bikes.
Samuel IJsselmuiden and Jodi Kooijman, from the Dutch city of Den Bosch, got to know each other during their studies. Jodi was a professional mountain biker at the time and was persuaded by Samuel's team, which was building a man-powered submarine, to come and cycle as a rider alongside Samuel. Where they battled for the fastest time back then, they are now fighting together for a more sustainable solution to convert existing conventional bikes to electric bikes under the name HeyFiets. They hope to be up soon and running on a massive scale with their upcoming seed round. Samuel explains what makes their company – active under the brand name swugo – so unique in this episode of start-up of the day. 
After so many years, how did Jodi and you end up working together?
"That was due to the corona pandemic. Everything was on hold, everyone was stuck at home. This gave Jodi and me the time to catch up and brainstorm. I'd worked at a chemical company for a while that makes materials for batteries, among other things. Jodi and I talked about how we could improve those batteries. Step one was to study the different industries where those batteries are actually used. These batteries are also widely used in the bicycle industry but often have a lifespan of five years at the most. Not enough attention is paid to this pollution problem, even though there are so many players in that market. Many of those batteries are also not intelligent yet. We resolved to take that on."
What does that mean? That you are taking on the problem?
"If we look at the batteries of an electric bike, it is shocking how expensive they are. Few people want to buy a second-hand e-bike because it will set you back six to seven hundred euros. On top of that, it costs about the same amount for a new battery or reconditioning the old one. For that money, you can often buy a cheap entry-level electric bike. If you have a smart battery that you can repair, then with the help of software, the user experience can also be considered. This, in turn, helps optimize the battery, and you can extend the life of a bicycle that way. This also makes it more attractive for many people to convert their bikes into an e-bike without having to buy a new bike and having their current bike end up in a landfill."
How can readers have their bikes converted to electric bikes by you?
"We now have three bicycle dealers where we are running our trial. They are located in Utrecht, Delft and Rotterdam. We've built a total of forty pilot batteries. All of these have already been leased out. The idea is that you go to a bicycle dealer who then converts your bicycle into an electric bike. This is done by fitting a new front wheel with a powerful electric motor and a rechargeable battery the size of a water bottle. You get the battery on loan. The costs for our service have now been calculated at 25 euros per month. You can cancel the subscription every month."
E-bike 'as a service' is a convenient solution when you don't have your own means of transport – Innovation Origins
Our urban spatial planning is increasingly inadequate in the new reality with a wide variety of innovative transport, Eugène Franken contends.
Why are you so keen for people to ride electric bikes?
"Traffic jams occur regularly in large cities because people often still take the car. Now there are often more sustainable solutions in those cities, such as shared cars, but that doesn't solve the problem of traffic congestion. We would also like to look at the efficiency of the materials. If you take an average Tesla – with the amount of energy used by the batteries in a Tesla – you could power one hundred and fifty electric bikes. Another frequently heard problem is that people with electric bikes tend to leave them at home when they head into the city for a longer period because they are afraid that they will get stolen. This is why we want to offer a sustainable solution that is accessible and healthy. As long as it is a city bike, regardless of whether it has any gears, it can be converted to an electric bike."
You yourself already mentioned the theft of electric bikes. The batteries are also often stolen. How do you combat that problem?
"Our batteries need to be activated by the user. So, if someone wants to steal a battery, the thief still has nothing to gain from it. You can transfer the activation to someone you trust, but that's where it ends. We are aware that thieves are getting craftier and are developing devices that allow them to decrypt a code, but we are also smart and will continue to tweak the system to make it impossible for thieves. If it should happen anyway, we share the risk with the user."
"We expect that users of our batteries will also be very careful with their bikes. The proliferation of Swapbikes and share scooters is also partly driven by companies. Users of those services do not feel responsible for the products they use. It is not their property, and the bikes will be repaired regardless. We make an agreement – a partnership with the bicycle user to make it easier for them. It is their responsibility to treat their bike properly. The battery is so small that it is also very easy for the user to carry it around in their bag. It is up to us to ensure that the battery always works; that is the guarantee we offer. If the batteries are no longer usable for the bikes, we will ensure that they are repurposed so that valuable raw materials will not end up in landfills."
Have you had any setbacks in the process?
"Of course. One of the main things we noticed was how difficult it is to get people to change their mobility patterns. People are creatures of habit. We asked people to test our product back in the late 2020s. That was a nice try, but because most were working from home, that test group said: 'Why should I?' When the world started moving again, a few of those people contacted us to ask if they could test it after all. In the end, the biggest setback was the supply chain shortages. Regrettably, this applies to all bicycle manufacturers. At the last minute, you have to find new parts that are two to three times more expensive than budgeted. You have to fight hard as a small company to gain attention. Tesla could also suddenly say that they need more cells for their batteries. The rest of the world then runs out. Setbacks also come with advantages. As lithium prices rise, for instance, more recycling is also being done."
Anything else you would like to say about your future plans?
"The most important thing is to make mobility so convenient, effortless, and carefree in the inner city. We're going to focus on making batteries readily available to simplify all of these kinds of mobility of people in the inner city; we call them urban commuters, directly to the consumer and through business partners who want to start creating fleets. We ourselves are really convinced that an electric bike is by far the most fun and efficient way of getting around. The recycling part is also an important component of what we do. We will continue to own the batteries and see if we can do any other things with them. For example, creating a platform for designers who would like to use them for a different application using an update. But the primary short-term goal is to make so many batteries that many 'new' e-bikes will be riding around."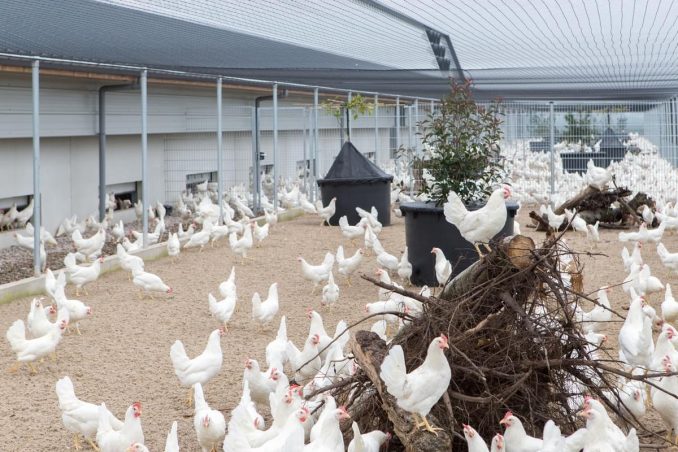 Be sure to read other instalments in this series.
Each day, Innovation Origins puts a start-up in the spotlight. Read them all here.