Photo: TOMO
About TOMO
Founders: Marjan Haselhoff is founder en Wouter van der Ley is co-founder
Founded in: 2020
Employees: 7
Money raised: € 150,000 from the Rabo Innovation Loan, € 100,000 from informal investors
Ultimate goal: That the fashion world is shaken up by TOMO and that sustainable shopping becomes accessible to a lot of consumers.
Founder and CEO Marjan Haselhoff wants to provide a sustainable alternative to the current fashion industry through TOMO. The – online and physical – circular department store is fully transparent about the origin of its products and how they have been manufactured. With a wide range in the field of lifestyle and fashion, Haselhoff hopes to reach a great number of consumers, as she explains in this instalment of Start-up of the Day.
What is TOMO exactly?
"TOMO is the world's first circular department store. The name comes from 'forever taking care of TOMOrrow'. Our mission is to make sustainable shopping the new normal out of love for people and the planet. As a newcomer to the fashion and lifestyle market, we offer a stylish range in the middle to upper segment for consumers who love beautiful things. They can contribute to a better world at the same time. Our physical department store will be our beating heart but we will, of course, also go online."
How is this circularity aspect evident?
"Not only our product range is as sustainable and circular as possible, we also organize our business processes in the most circular way possible. Think, for example, about the circular materials for the renovation and furnishing of our building, circular solutions for our own waste and the most sustainable way of transporting packages. In addition to fashion for women and men, our range features beauty and personal care products, household products, second-hand high-end vintage, fashion rentals and subscriptions, a repairs workshop and a circular restaurant."
How did this idea come about?
"Out of my lifelong passion for beautiful fashion and lifestyle products and from my need to contribute to a better world. In addition, it was born out of the frustration that stylish and sustainable goods are so hard to find. I personally had a great need for one large place with a wide range and a transparent production process. Since this isn't available, I got the idea to create it myself."
Why is this so important?
"Because the fashion industry is one of the most polluting industries in the world. It's time for a newcomer to break open this sustainable segment and make it accessible to a wider audience. We want to make an impact and do outré bit for a better world."
What challenges are you running into?
"Finding investors and a location (1,500 m2) have been our biggest challenges, but we have noticed that there is tremendous amount of enthusiasm in the market. Lots of people want TOMO to be set up, so we are confident that we will find enough investors. We have already found several investors and we are currently in talks with a variety of parties. We are also in talks with a number of real estate parties who want to help us come up with ideas and find a place for TOMO."
What are your plans for the future?
"We want to have several branches in the Netherlands soon, preferably five, and then move on to other countries. Based on the idea that we want to make an impact, it's important to think big."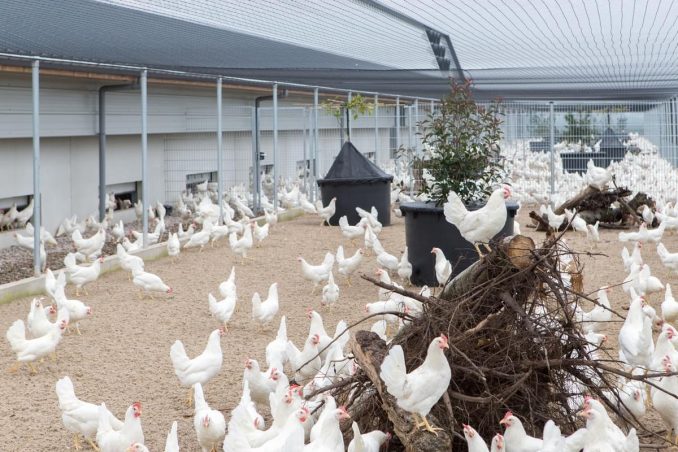 Be sure to read other instalments in this series.
Each day, Innovation Origins puts a start-up in the spotlight. Read them all here.